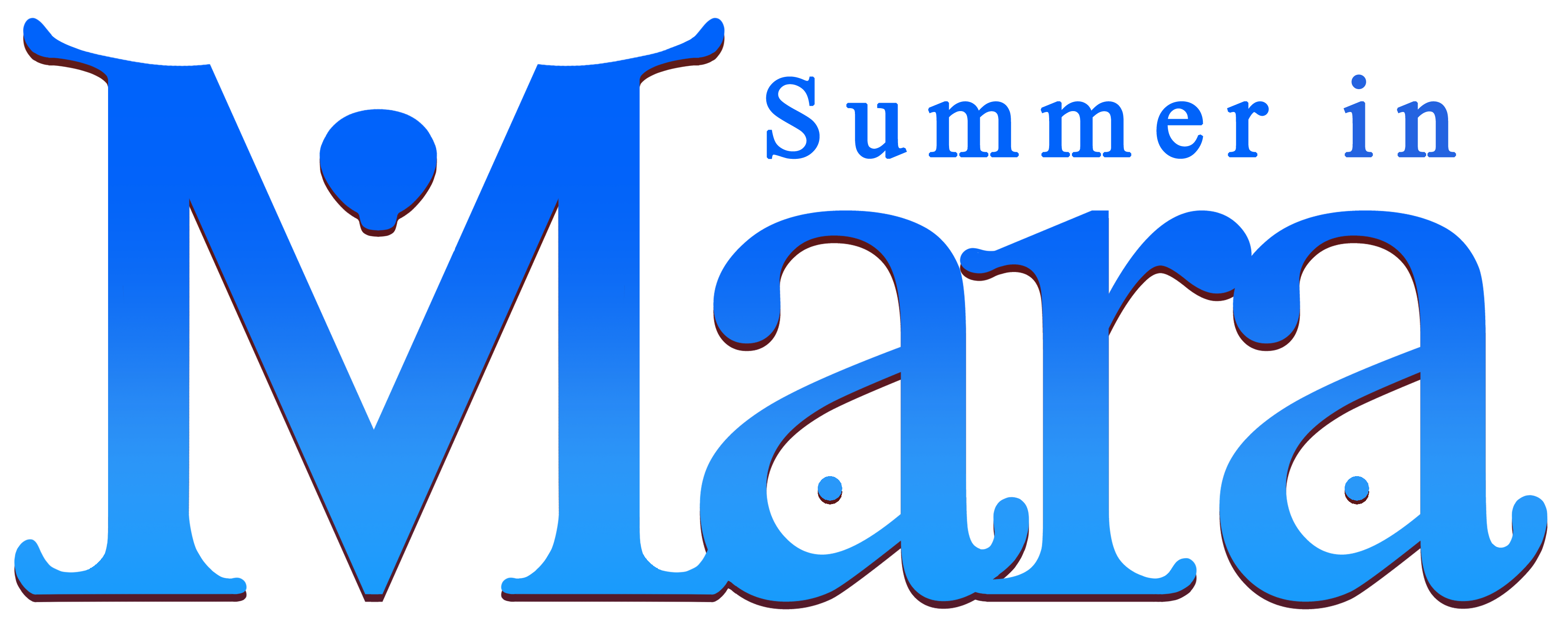 "Chibig Studio" is a Spanish developer and publisher Team that was founded in 2016. Her first game "Tiny Planet" was released for Android and iOS. Later they developed "Deiland" for PS4 and PC. Thanks to a Kickstarter campaign, the dream of the seven members of "Chibig Studio" came true and thanks to 9,523 supporters who contributed a total of € 233,919, they were able to bring "Summer in Mara" to life, the Game will be finaly released on June 16, 2020 for PC and Consoles.
What is "Summer in Mara"
"Summer in Mara" is an adventure game with agricultural, craft and mechanical elements with a fairly open world. The player slips into the character of a little girl named "Koa" who has to take care of an island where she and her grandmother Yaya Haku live. Koa's job is to do everything Yaya asks, who explains and teaches her everything. So we can take care of animals, harvest and cut trees to conserve resources, swim in the sea, fish and collect shells. We can then use wood and other materials to manufacture and repair things such as buckets, wells, tools, broken stables, etc.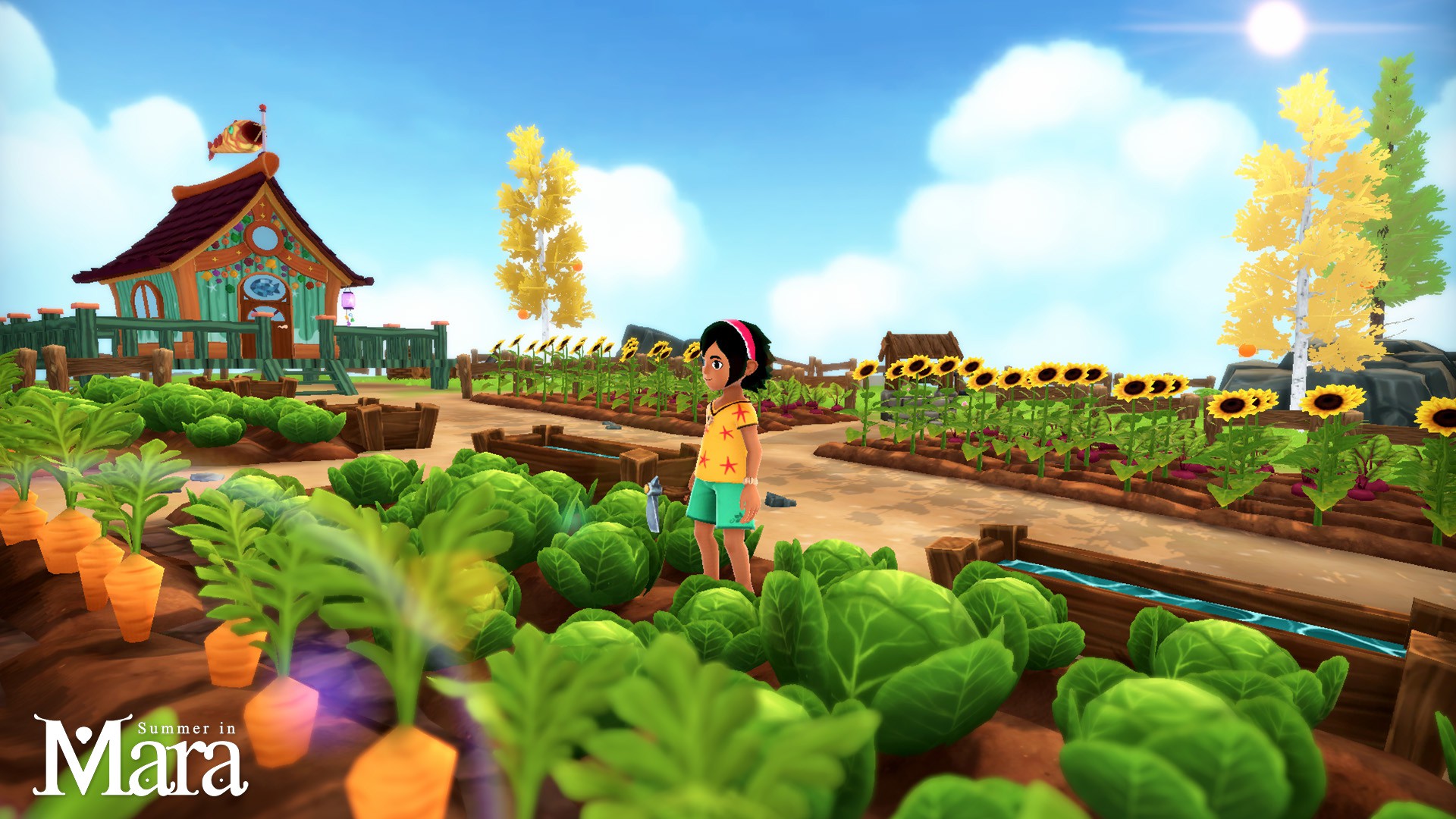 Nice animations and colorful worlds
Already the start of the game shows the great drawings and animations that look like an anime. The sequences will be the right eye-catcher, especially for anime fans. Unfortunately, the game animations are fairly simple, which is a bit of a shame. For example, we can create tools and cook in our house, but we don't see the animations because it's just a click on the right symbol and object. It looks a bit like playing a time management game where we can upgrade something.
But the island and other cities look nice, but you have to get used to the look, because the first town makes a strange impression at the beginning, with the square houses and the 2D look. The beaches and the water, like the numerous other characters, look really funny and sometimes cute. We can also interact with animals, for example, by feeding and petting them. For most Characters, we can only see speech bubbles and they dont move, so at the end, they are still where they was when you saw them time ago. So the only thing that moves are the animals, making it look a bit like a ghost town with mannequins.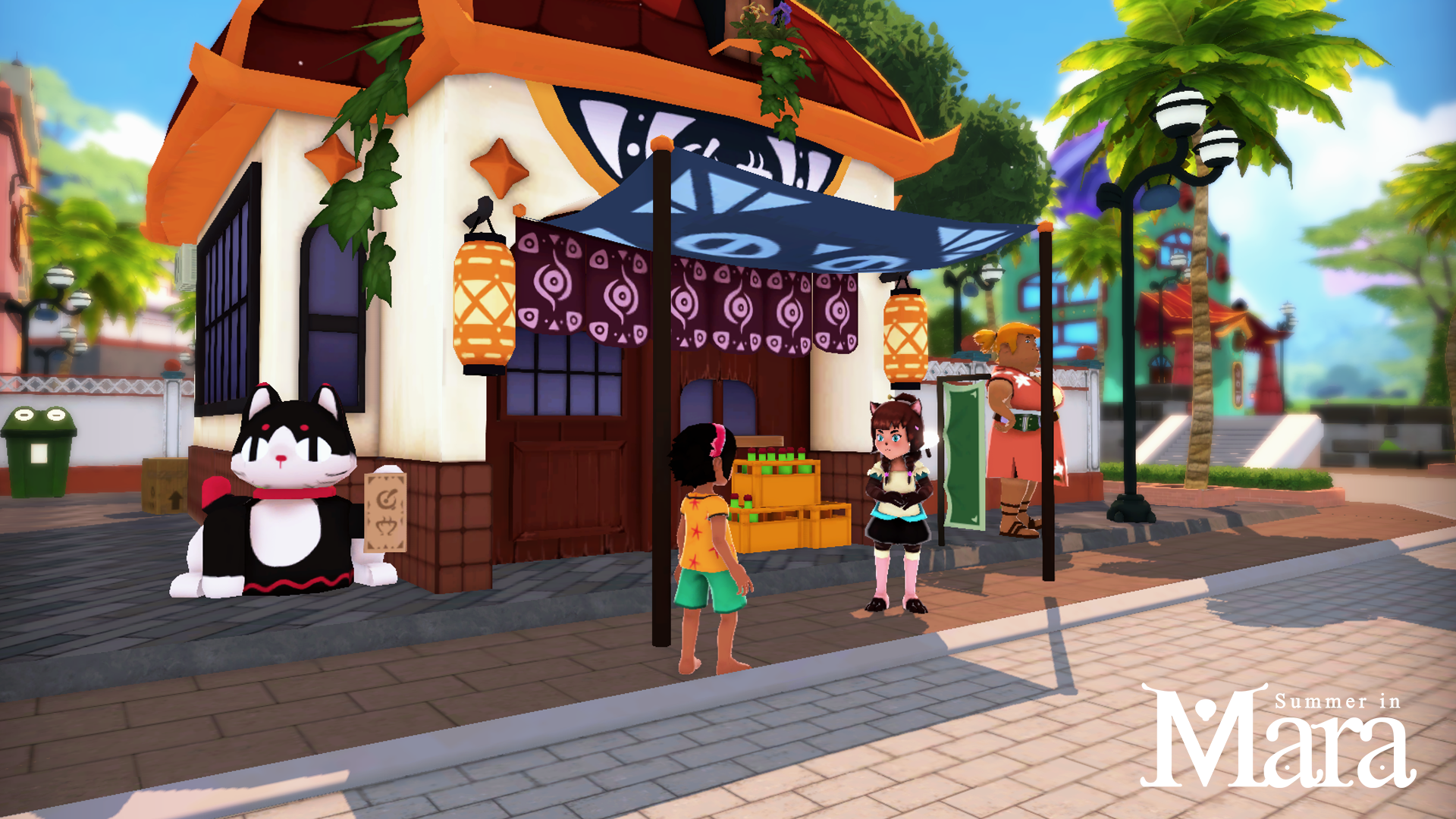 A lot of work to do
There is always a lot of work in "Summer in Mara", be it planting the bed, taking care of the animals or taking care of dinner and resources, but there is always a little time for fun in the evening, so we can spend our time with fishing (and have something to cook directly) or look for shells on the beach that we can sell later to afford other things, because life in the city is not free as on our island.
Patchy story
At the beginning of the game we are still with Yaya Haku, who is suddenly no longer there after a storm night, we do not really find out what happened, especially if you do not take a close look at the island. The story in the game unfortunately has some gaps that are important for the players and is an indication that the game might be better published in an early access version than as a full version. So the Devs would have time to fill the missing gaps credibly.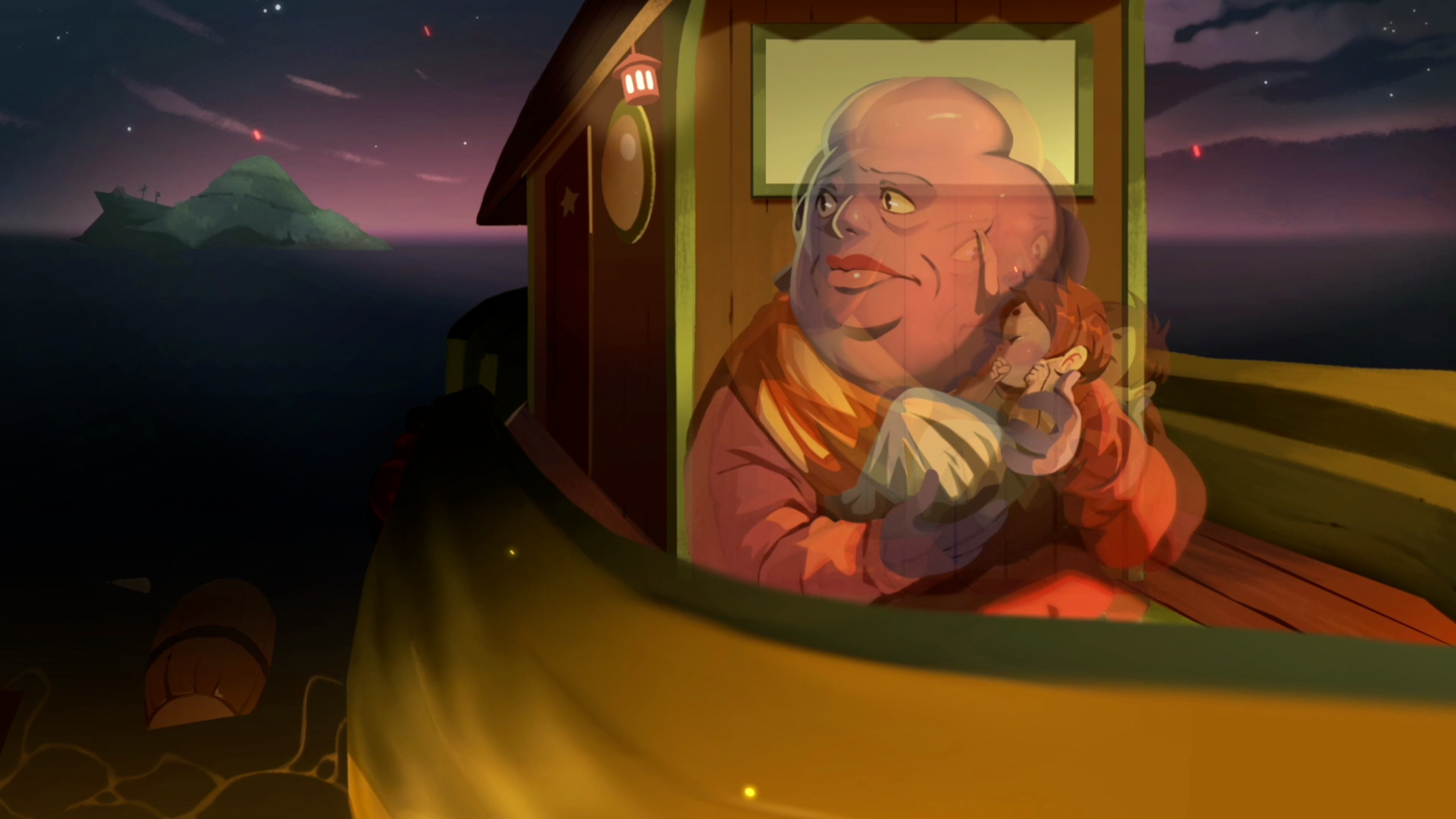 Free prologue
For players who would like to play "Summer in Mara" there is a free prologue to play, where you can see if the game is something for you or not. The prologue shows you the first steps in the game until the day of the storm, the playing time is limited, so you have already completed the prologue in under an hour but its enough time to be able to  make a judgment if the game suits you or not. However, you should note that the prologue could still contain bugs and errors, which of course were fixed in the full game.
Switch Version:
Summer in mara is also playable on Switch, it works great and makes a lot of fun, the graphic is nice and it looks very sharp on the handheldmode. If you prefer to play on a TV, you can do that but be aware, that the Size will be stretched and it looks not as good as on your handheldmode. It loses a bit of its sharpnes but looks still good.
You can play with your Joy Cons or your Pro Controller. It works good and flawless with no freezes. Sometimes it can have a longer loading time, but thats happens rarely.
Trailer: