Comanche 2020 - Early Access
The first helicopter flight simulation Comanche was released at the end of 1992 with the title "Comanche: Operation White Lightning". When the last Comanche (Comanche 4) appeared in 2002, which was one of the first games to be set on the directX 8.1 graphics interface, it wasnt received as well from the fans because the game could not give peoples a realistic flight and it also got support only for mouse and keyboard. A flightstick was not necessary anymore.

A new Comanche was been announced at Gamescom 2019, which is now available as an early-access title on Steam since March 12, 2020.
This review will be updated until the full release.
Early-Access, what is this:
The game Comanche is currently in Early-Access and offers only a small part of what it will contain later in the full version. Thanks to the community that provides numerous bugs and feedback, developers can improve the game and better adapt it to the community's desires. Due to the fact that there is currently only one "Alpha" version, you should not expect too much. But if you buy the game now, you will get it at a lower price than it will cost after full release and you also support the developer
.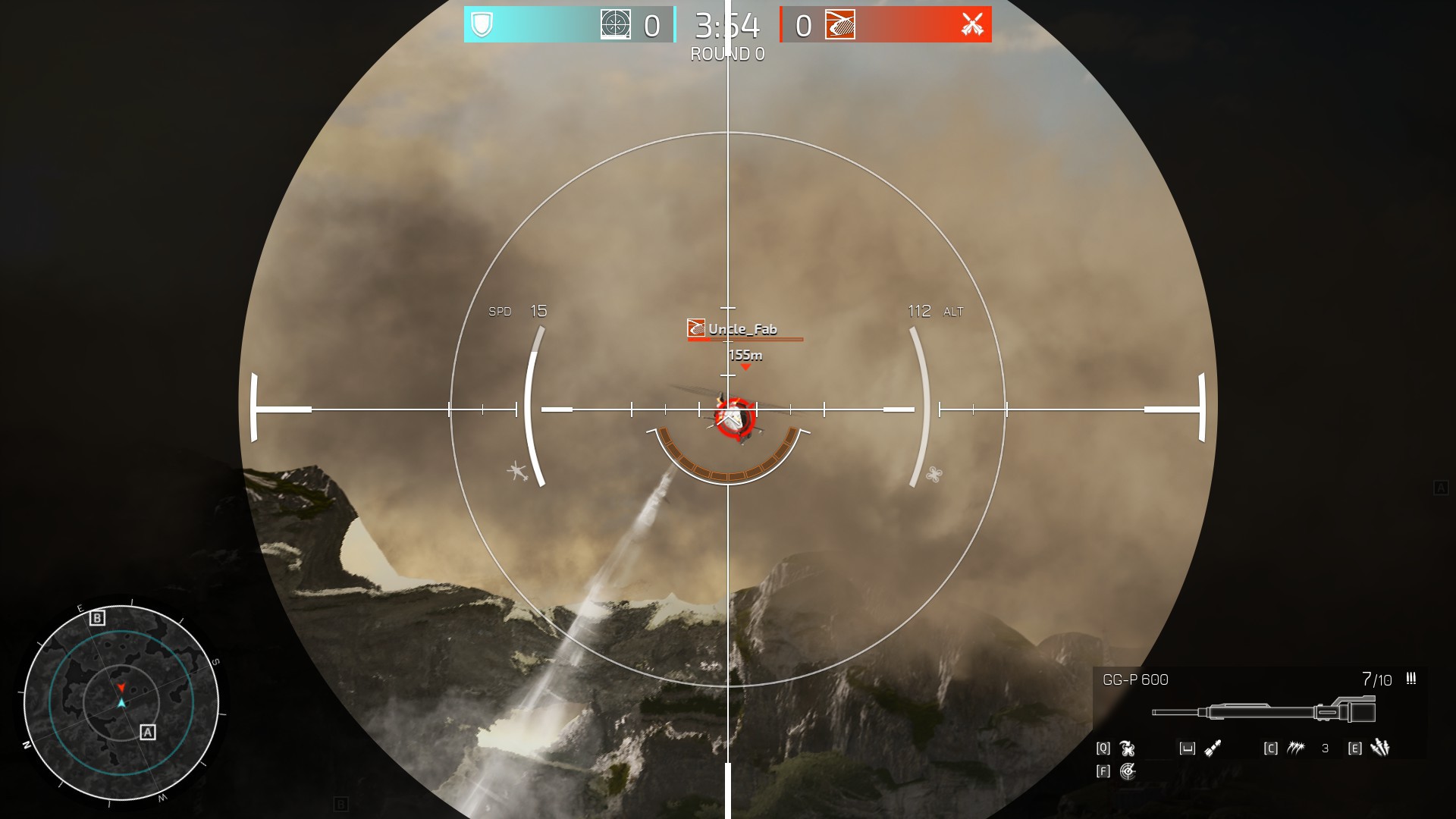 What you get right now:
Currently there is a multiplayer mode, a single player mission and a small number of different helicopters and drones, as well as different maps to choose from. A small training is also included as well as the support of the flight joystick in the Alpha phase
April Update brings more:
In April, another update is coming, which will bring you a second mission, improvements to the game, the possibility to change and improve the graphics settings and much more.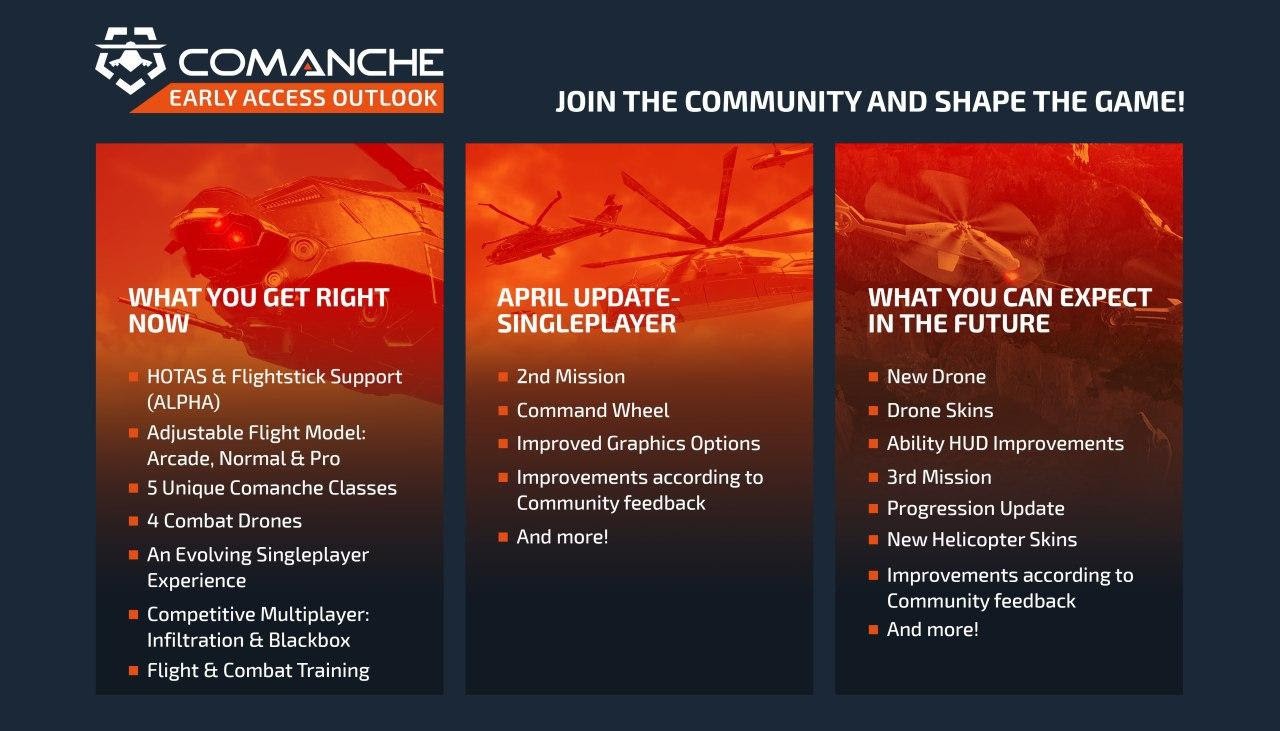 How is Comanche currently playing:
During the Prime times there are many players, unfortunately only then, this is probably due to the EA and many are probably waiting for the full version or until there is more content. But if you have the opportunity to find teammates, it's quite fun, the controls are simple, but still seem a bit spongy. The single player, on the other hand, is a bit repetitive and boring.

But there is a lot of potential in the game that you can already feel despite EA. The graphics also look good for an alpha version, here and there are still a few bugs, but nothing they can't fix.
Trailer: