The legendary MMORPG Ragnarok Online has just reopened in Europe under a new publisher 4game and a new version — Revo-Classic. For the first time European players will be able to enjoy this version and feel the true revival of this classic MMORPG! 
Why is Ragnarok Online called the Mother of the Classic MMORPG? 
Ragnarok Online is a well-known classic hardcore MMORPG with a friendly anime style. Back in the old days there were only three MMORPGs that everyone played: World of Warcraft, Lineage 2 and Ragnarok Online. Despite having a lot of differences, they also have  something in common — all these games are still alive and inspire millions of players to prove themselves. 
Ragnarok was first published in 2002 in South Korea by Gravity. Based on the popular 1995 manhwa by Lee Myung-jin, it mixes German and Scandinavian mythology with an Asian style. You'll go to Midgard, where the Demon, God and human worlds are broken and now even cute porings or innocent grass could bite you. Don't be too surprised for a long time if you meet Amon Ra, Thanatos or Valkyrie — because in this hardcore game you need  an excellent reaction to survive in the kawaii world. 
Ready for the true classic?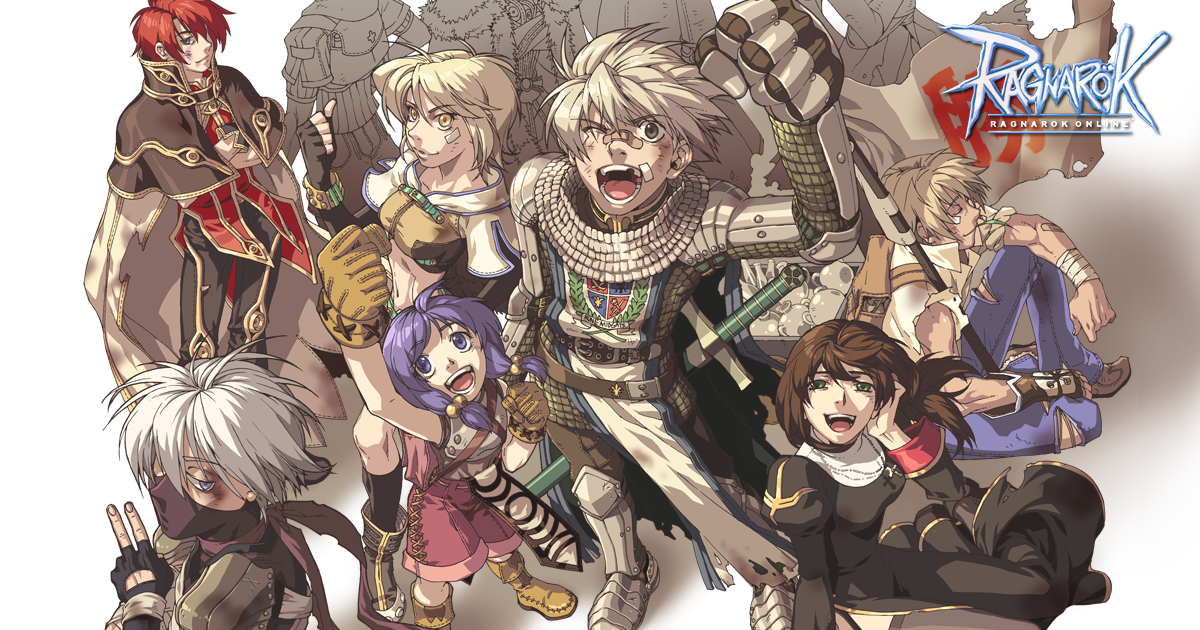 Old-school players remember Ragnarok, first of all, for its large-scale PvP events, non-linear character development, and unique graphics that combine 2D and 3D elements. The Revo-Classic version strikes the right balance between the classic and Renewal mechanics. 
Ragnarok's  features 
• Classic MMORPG which is over 17 years old
• Anime style game with 2D characters and 3D world
• German & Scandinavian myths by Korean authors made really interesting big lore
• Hunting bosses or hunters themselves to steal treasures 
• Huge battles without lags. Almost 2500 players could meet on one battleground
• Minimal technical requirements — use calculator for play
• Accuracy and balanced class system with long spells chines
• Over 30 professions to command play
• You can get married, have children and pets
• Craft is economically justified. There are craftsman's top
• Wars of Emperium is the gold standard in PvP 
• You can collect hats, pets and cards
Nowadays every MMORPG usually contains these classic features, but they all started with the original Ragnarok. 
You can refresh your memories seeing the Ragnarok's trailer https://youtu.be/prhlCqfSUNw  
Revo-Classic gives Ragnarök players the feeling the older version of the MMO. 4game has finally brought the new classic mode to Europe, opening the way for a whole new group of passionate players to enjoy the new version for the first time.
You can check out Ragnarök Revo-Classic for yourself from the official website here. Download and play for free today!