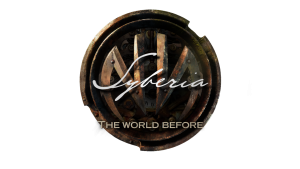 After Syberia 3 was released in 2017, the joy was great, which was quickly extinguished due to short gameplay and far too easy puzzles, leaving especially fans with a disappointment. Can Syberia: The World Before make up for this mistake and return to its origins, or is there no hope left?
Story:
In Syberia: The World Before we play again as protagonist Kate Walker and find ourselves in the year 2004. Kate was arrested in the taiga and condemned as a slave worker in the salt mine. Together with her friend Katyusha Spiridonova, she struggles to stay alive and manages the hard work day after day, until one morning a letter arrives for Kate, the contents of which she should perhaps have read after work. Because on this day, of all days, the two women have to work in the most dangerous place, where several other prisoners have already lost their lives. But as the saying goes, "When one door closes, another opens; but we usually look with regret at the closed door for so long that we don't see the one that opened for us until another drama forces us to." For Kate, drama means finding out the truth about her identity, which keeps us going back in time to experience Dana Roze's life firsthand.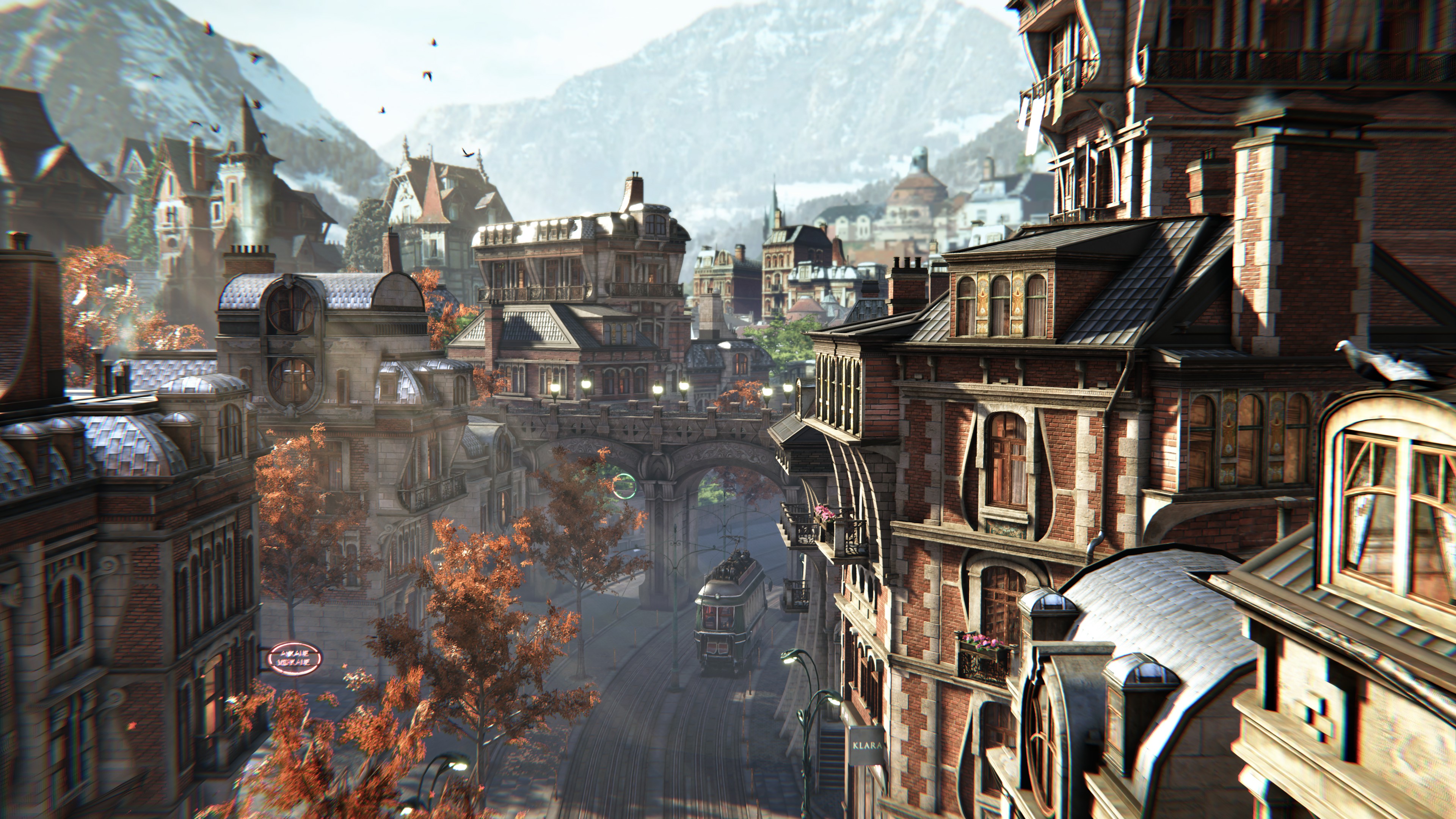 Back to its roots
Syberia 3 was not a bad game, but I have to admit that I belonged to the fan base that was quite disappointed after playing through it. Among other things, because of the far too easy and simple puzzles. In Syberia: The World Before we finally get some brain-teasing puzzles again, and if you're as dumb as I was and overlook a certain clue or something simple in general, solving them can take over an hour and several tries. Kate does give a few hints, but they are not nearly enough to solve the puzzle. There is also no skip function. If you need a break, you can also quit the game and end up exactly where you left off the next time you start the game. The game saves automatically, there is no possibility to save the game itself.
Like a good movie
Syberia: The World Before plays like a good movie that you want to watch over and over again. We experience so many strokes of fate that touch us emotionally or drive us up the wall. We get to know new characters that we hate or love, listen to the stories of the past while we explore the present and yet, when we reach the end, we stare at the screen and fight our tears because it's over and with us the emotional roller coaster that we want to relive over and over again because it was so beautiful.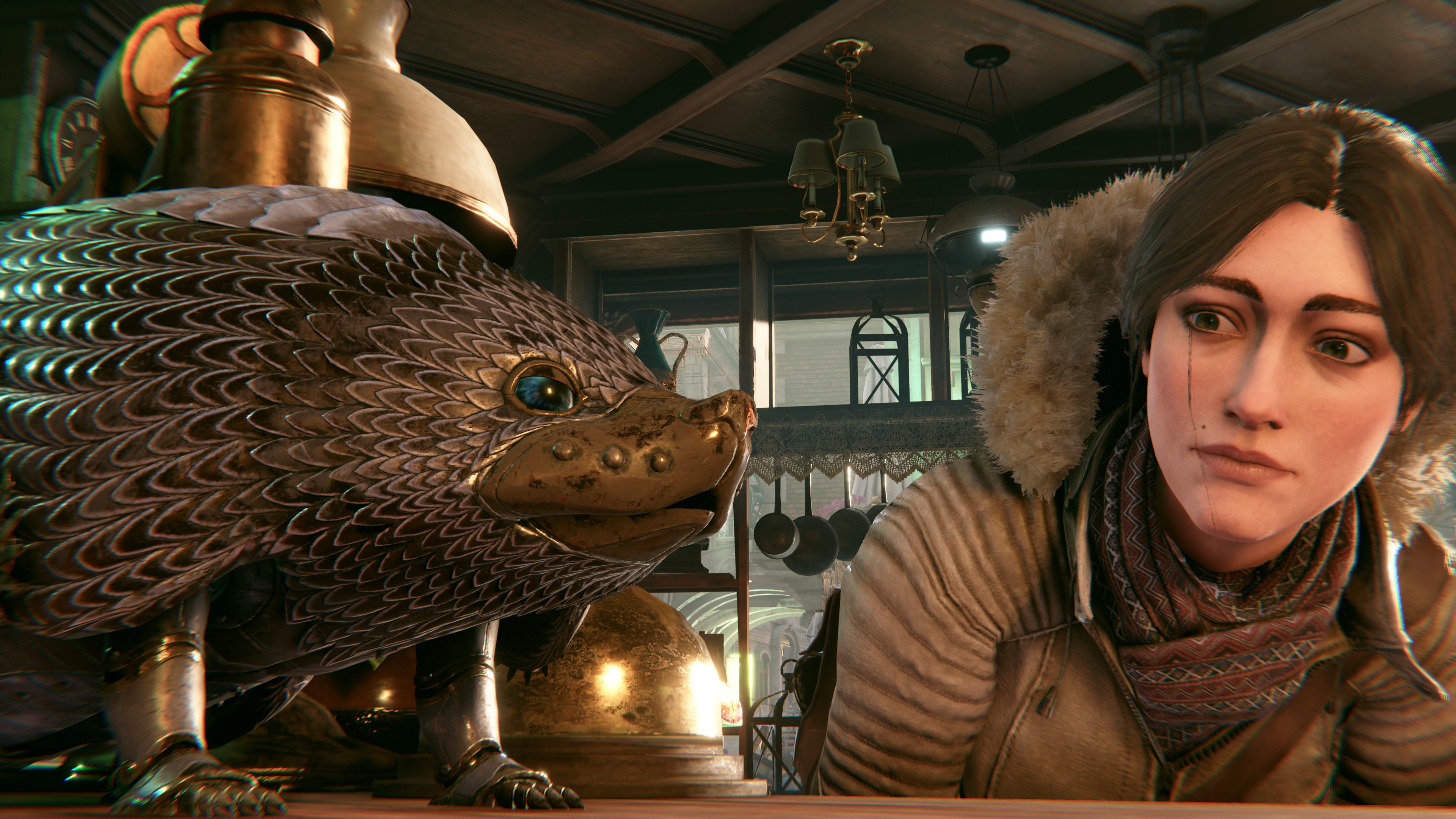 Great scenery and soundtrack
A spectacular scenery awaits you in Syberia: The World Before, the drawings and art style have become simply beautiful. You'll encounter several WOW moments, not only from the breathtaking view and graphics of the game that you'll be offered, but also from the automata of the inventor Hans Voralberg. You will be accompanied in the game by the soundtrack of composer Inon Zur, who couldn't have hit the sound better.
Trailer: