The Marsupilamis are on the loose again and have to prove their skills in a jump'n'run game while traveling through different worlds. Find out if the game is worth playing or not, right now here in my PC Review.
Story and plot
Punch, Twister and Hope are playing with flotsam on the beach when they suddenly discover a sarcophagus and accidentally open it. A strange creature rises up and curses the whole island, but our three heroes are immune to the curse, unfortunately this does not apply to the other animals, who behave strangely. The three decide to pursue the creature that rose from the coffin to break the curse.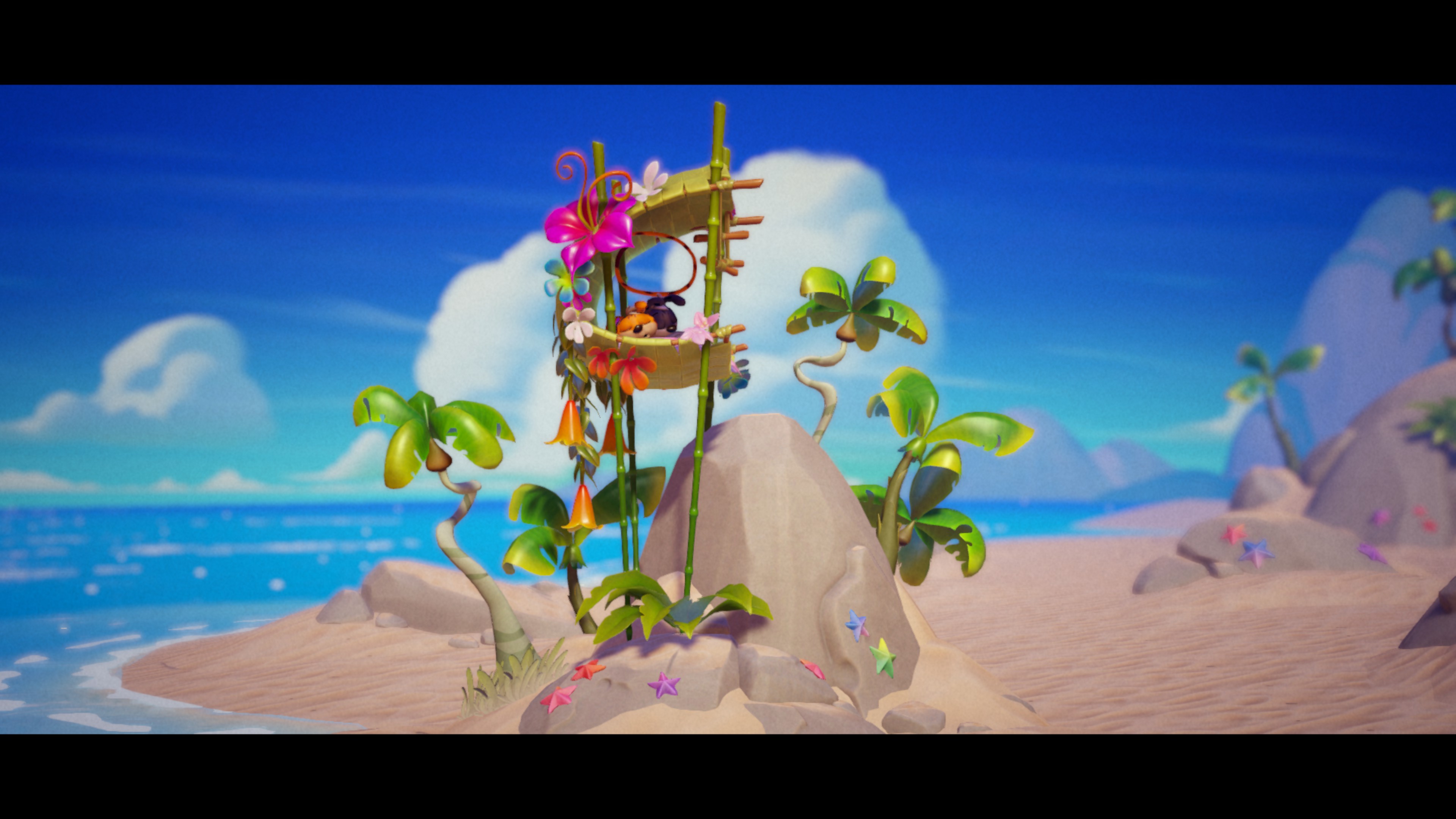 Three wonderful worlds
In Marsupilami - Hoobadventure you can expect three wonderfully varied worlds with lots of fun. In each level you can collect bonuses that in turn unlock bonus levels, the whole thing is strongly reminiscent of games like Donkey Kong and Rayman Legends, but also partly of Crash Bandicoot. The difficulty level can be adjusted at any time and offers enough challenges for every age. Once you have unlocked a level, you can prove your skills in a time race.
Three characters
There are three Marsupilamis from which you can choose your favorite at any time. Unfortunately, each character plays identically, it would have been nice if each character had its own feature or ability, with which you can complete certain levels, so unfortunately in this point potential was wasted. The control of the Marsupilamis is very precise and accurate, but also very easy to learn, as it is simple and child-friendly. I would still strongly recommend a controller, as it is simply better to play with it.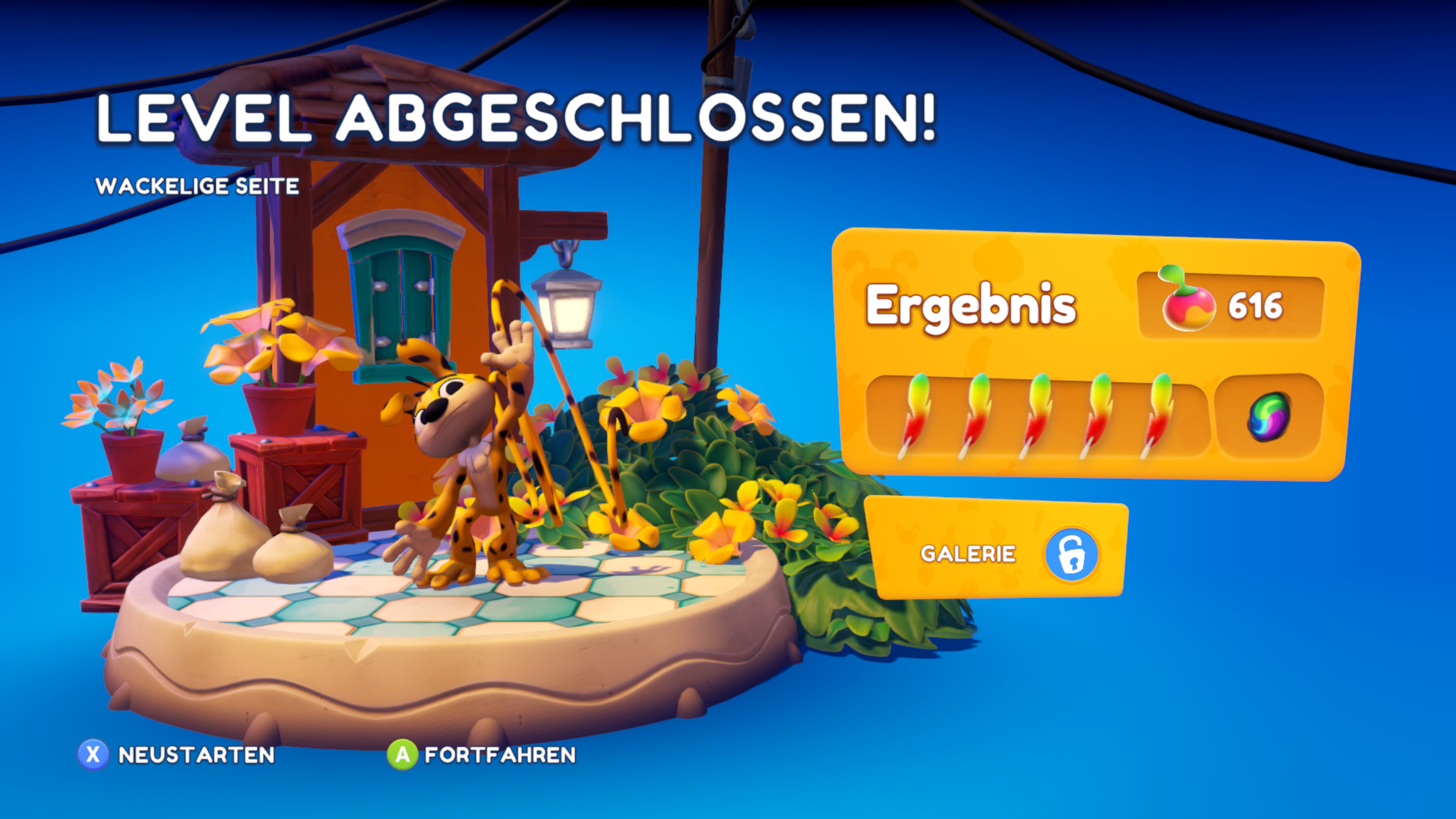 Great fun, little content
Marsupilami - Hoobadventure is a great jump'n'run game, but unfortunately, with its three worlds and 28 levels, it offers just enough fun for about 3-4 hours. Which is quite a pity, as more could have been shown, especially for the price of thirty Euros. You can stretch the Playtime with finishing all Time Race Level and collecting all things in the game, especielly the last two Levels are very challenging.
Graphics and Sound
Graphically Marsupilami - Hoobadventure has a lot to offer, the levels are bursting with colorful colors and details. It's great fun to wander through the worlds, explore the levels and find all the secret passages. Also the soundtrack is coherent and spreads a good mood, even if it can't quite capture the original sound of the cartoons from the past.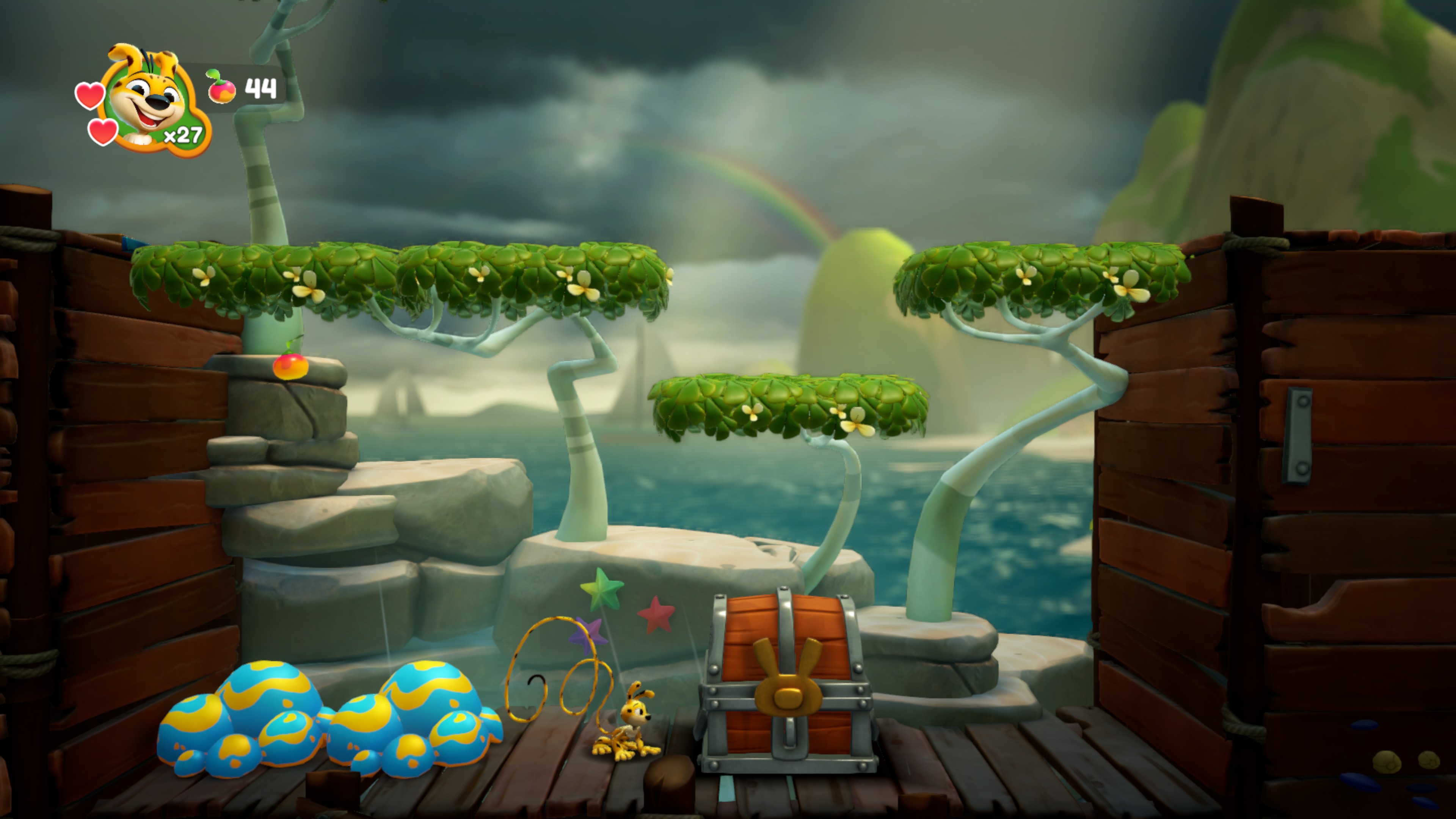 Trailer: