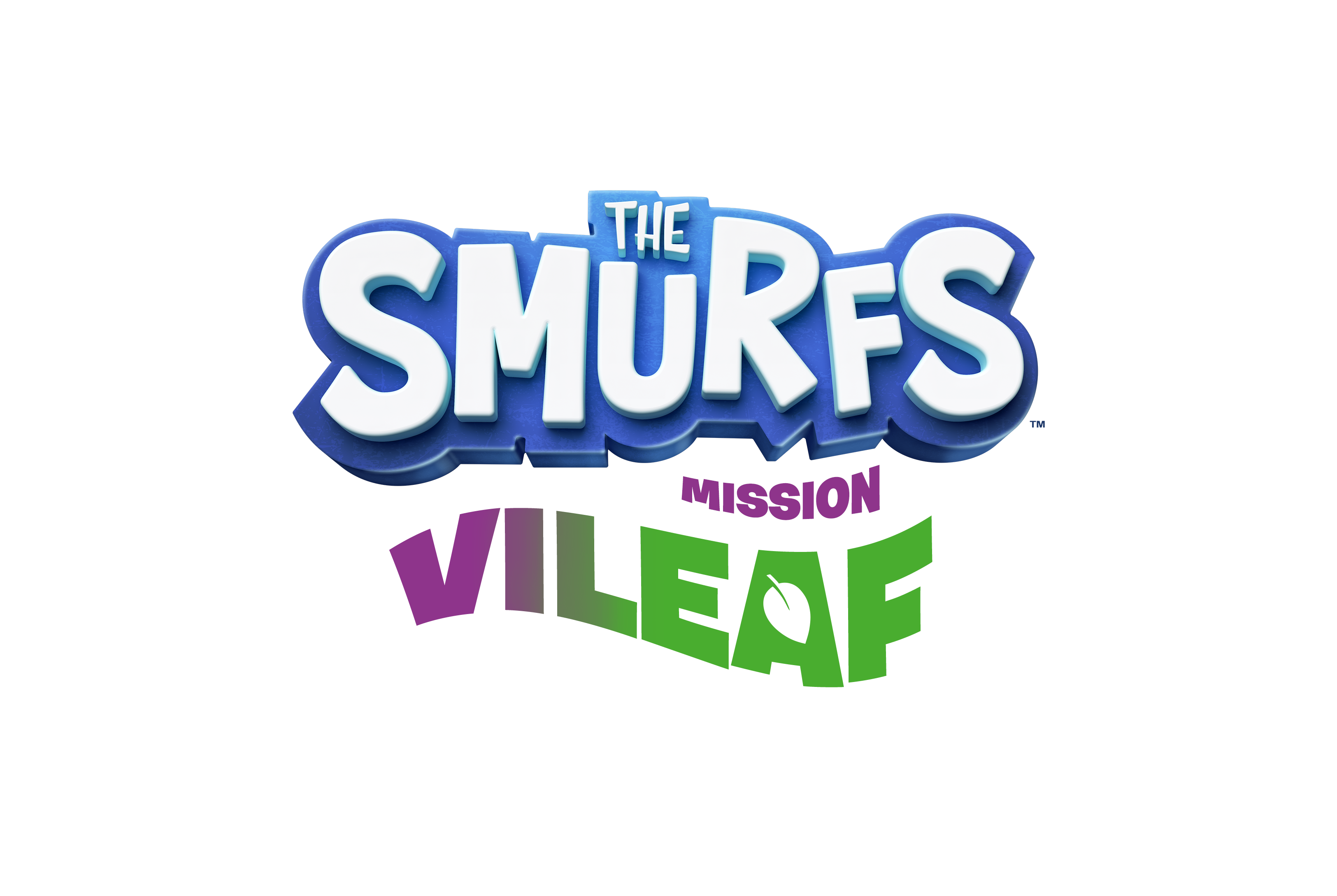 It's been a long time since the last game of the Smurfs was released, now fans and players who want to become one can have a lot of fun, can't they? Find out more in my PC Review.
Story and plot:
Gargamel the evil wizard and arch enemy of the Smurfs has recently discovered a formula that makes evil plants sprout in record time. These particular plants are called "VILEAF" and they destroy the home of animals and Smurfs with poisonous grasses and also produce "VILETRAP" seeds that can trap Smurfs when they are fully grown. Papa Smurf asks for help and you slip into four different Smurf roles to solve the mystery and destroy the poisonous plants with your super awesome Smurfizer.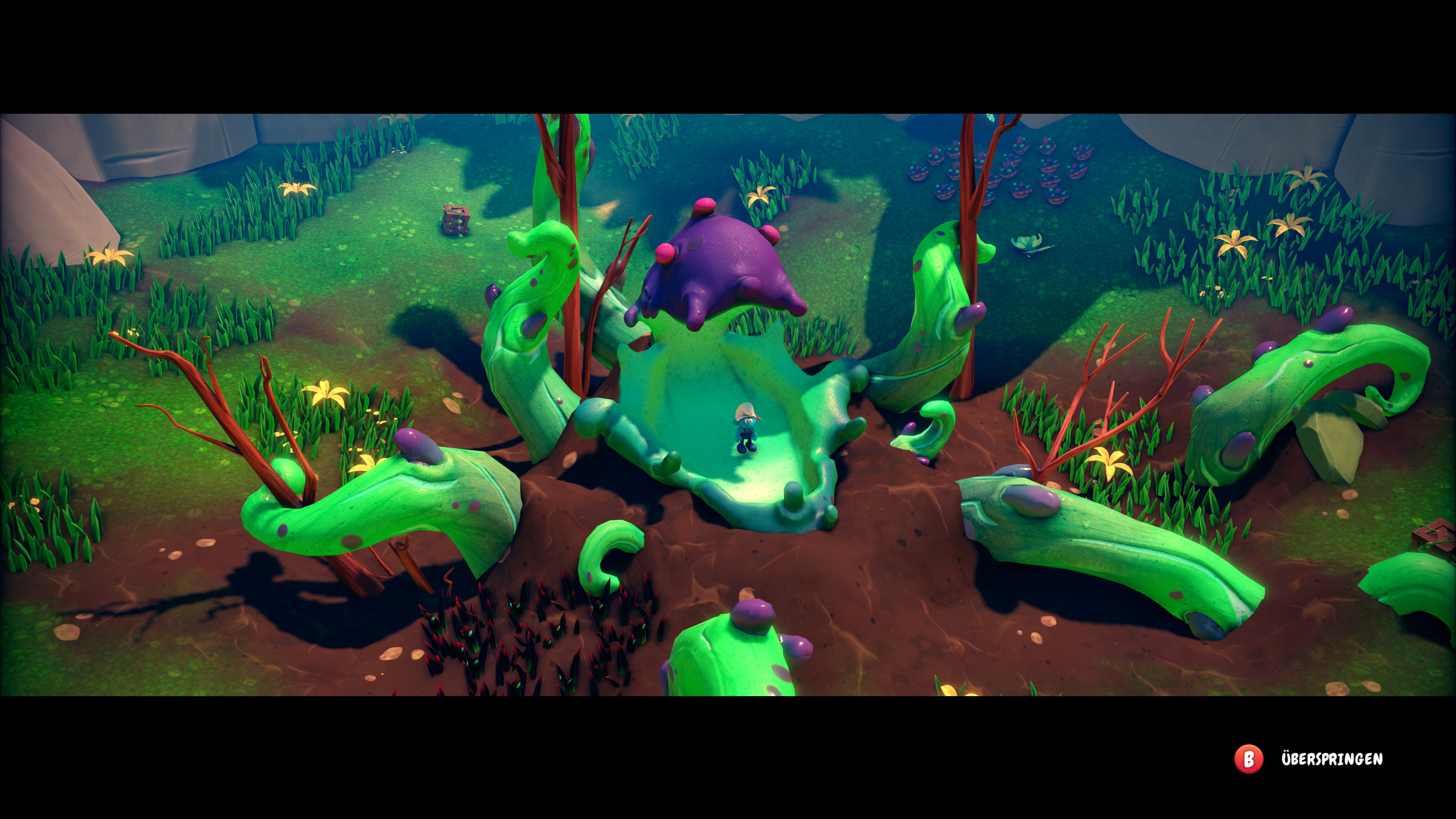 Wonderful worlds with tricky platform passages
While destroying the plants, you get to travel to five different worlds, including the famous Smurf village, from where you are always in contact with Papa Smurf to travel to the next mission. The worlds are wonderfully detailed and full of life, you'll always see butterflies or other creatures. Thanks to the three difficulty levels that you can change at any time in the game, the platform passages and puzzles offer many tricky moments and a concentrated load of fun as you hop from platform to platform, fly through the area or collect many collectibles in the game world.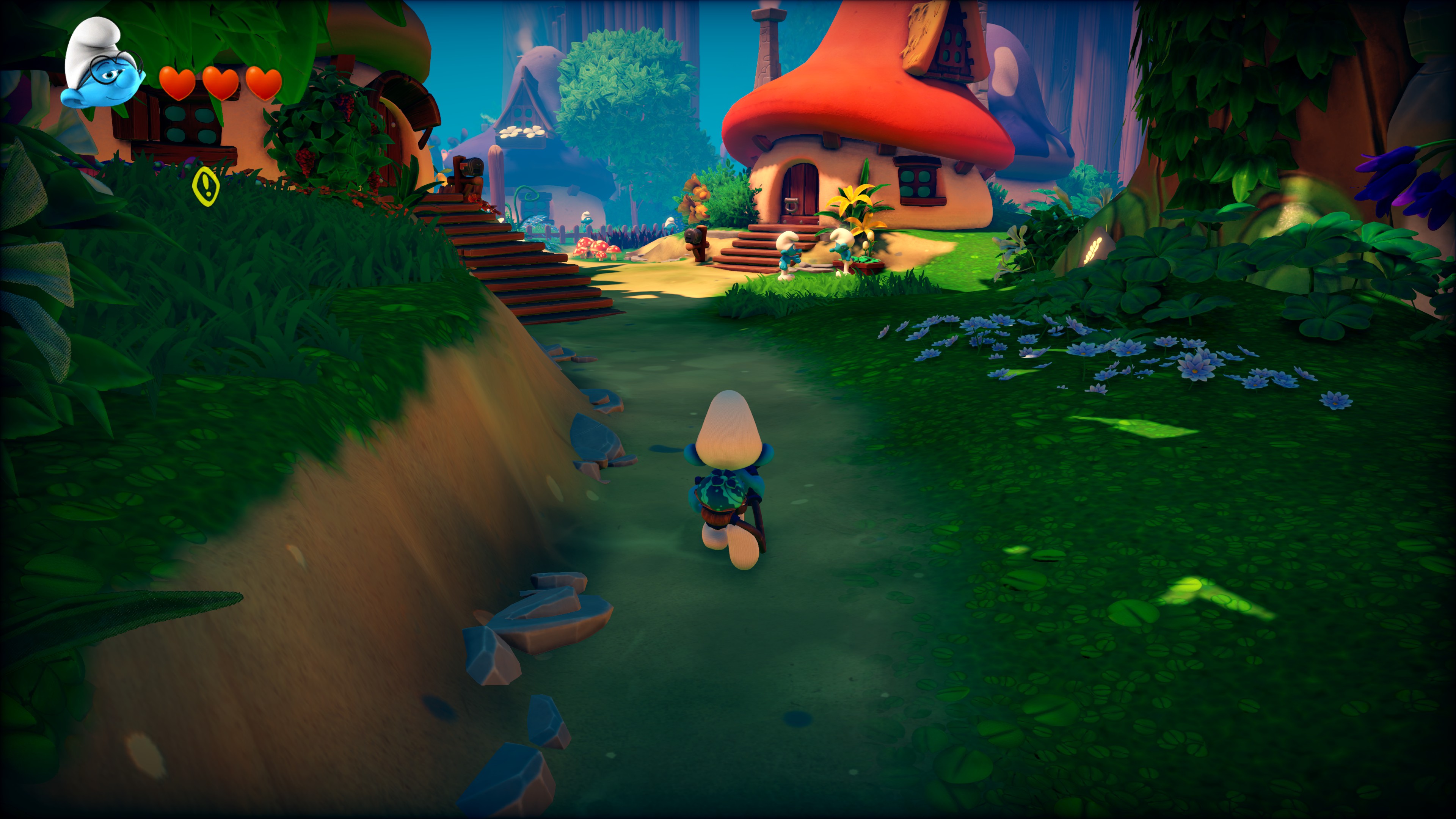 Smurftastic abilities
There's always something to do in Smurf Town, especially with Hefti Smurf, who provides you with upgrades for your fantastic Smurfizer, allowing you to run faster or fly to more distant platforms, for example.  He also provides you with other useful things, such as more hearts so that you can endure more in fights or the stamper, which can be used to solve some mushroom puzzles in the game world or to break through damaged wooden boards that reveal new paths.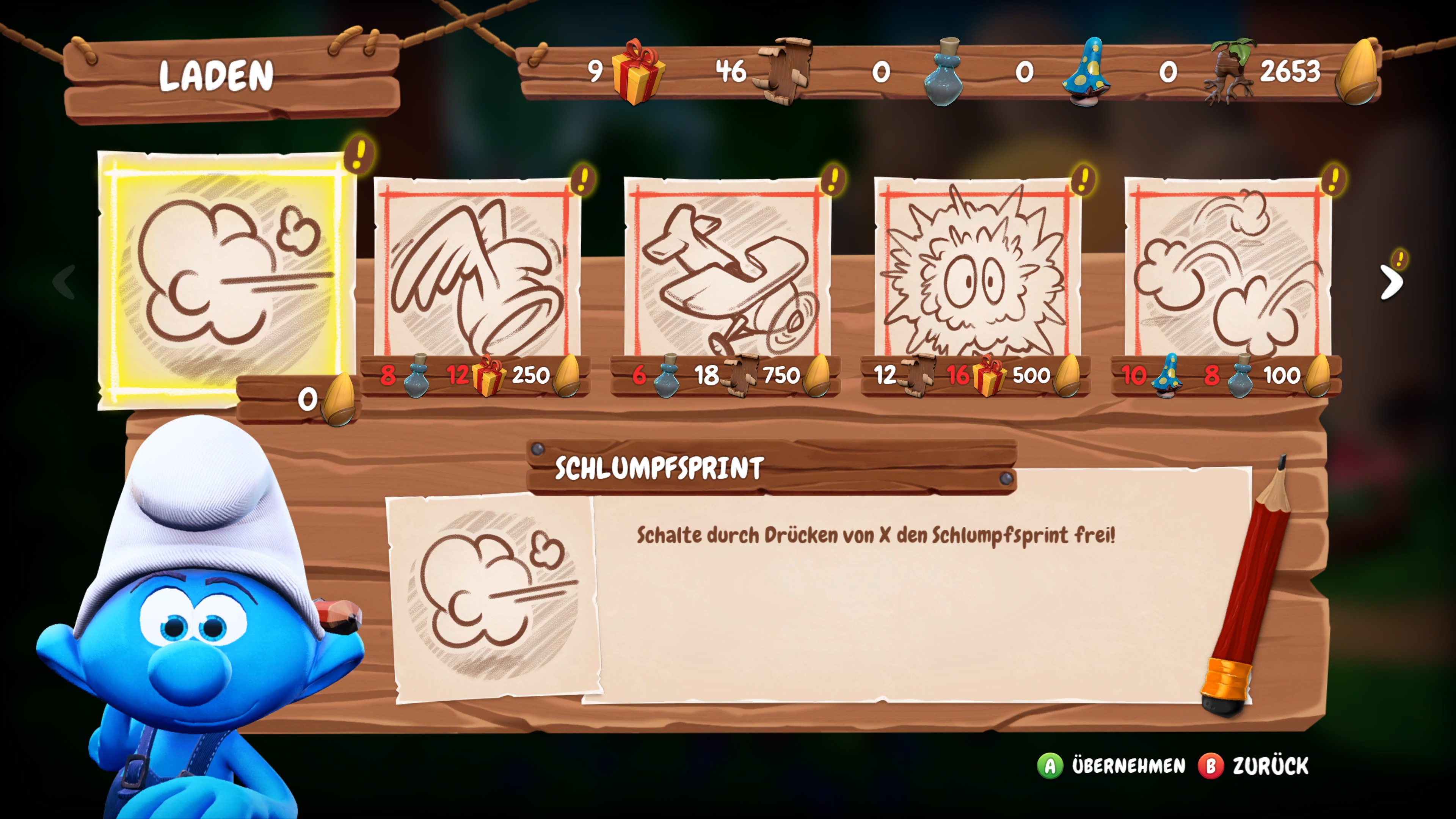 Hard fights with enough variety
The fights vary depending on the difficulty level, I played it on hard and found the fights very challenging in some places, especially when several hordes of different enemies attack at the same time, this can get very hectic, but was always great fun. Each enemy type requires a certain ability, which we learn thanks to Hefti in the course of the game, the small creatures have to be defeated with our Smurfisator, for example, while some mushrooms require a stomper, which then eliminates them. Personally, I liked the battles and found them varied, but they can also seem a bit repetitive for some players, since the enemy types always have to be defeated with the same abilities.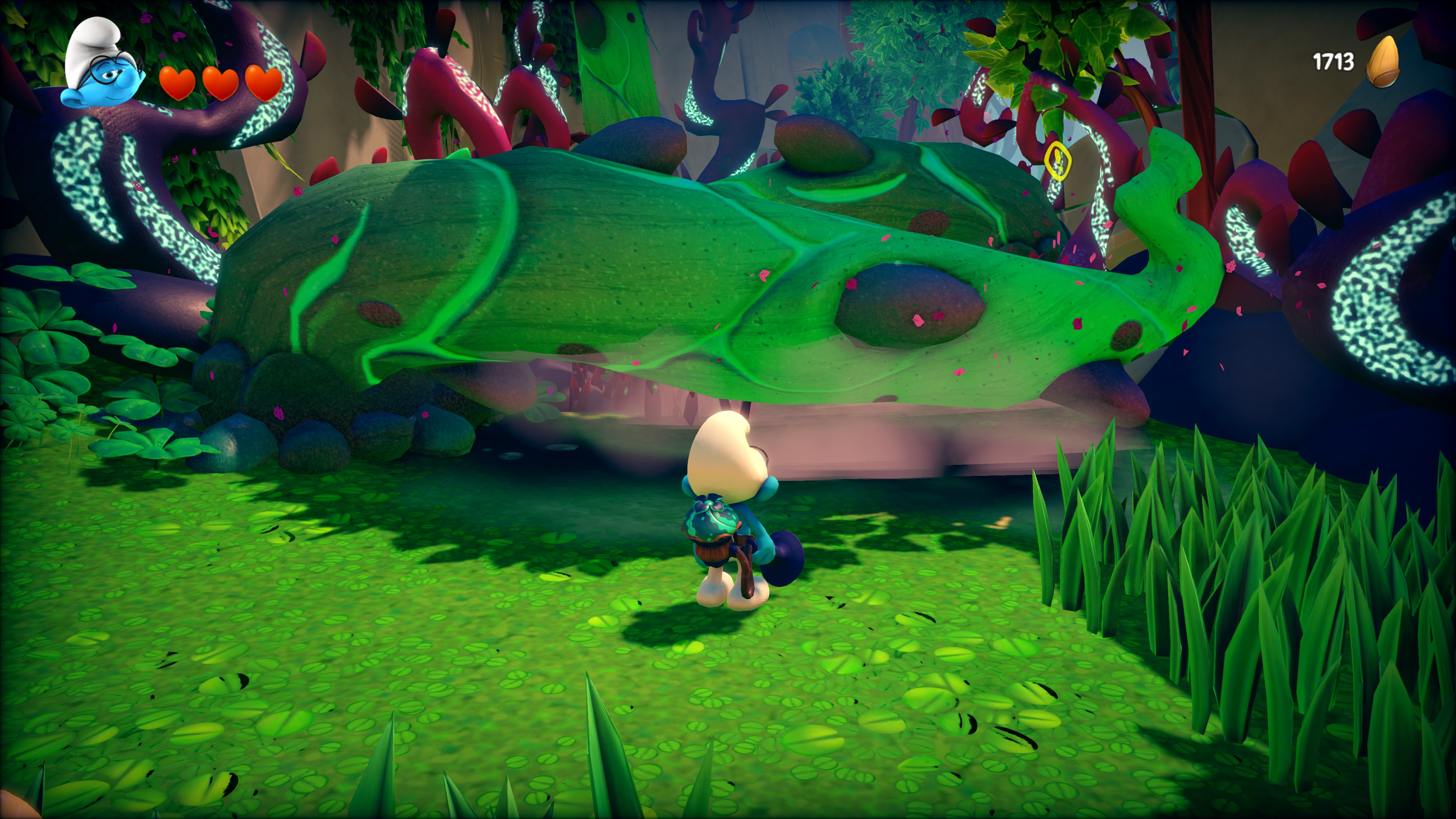 Local Co-op
It is possible to play "The Smurfs - Mission Vileaf" in local co-op, but here you should know that only one player plays a Smurf, while the other player takes over the backpack. There is no split screen, both players have to play on one screen.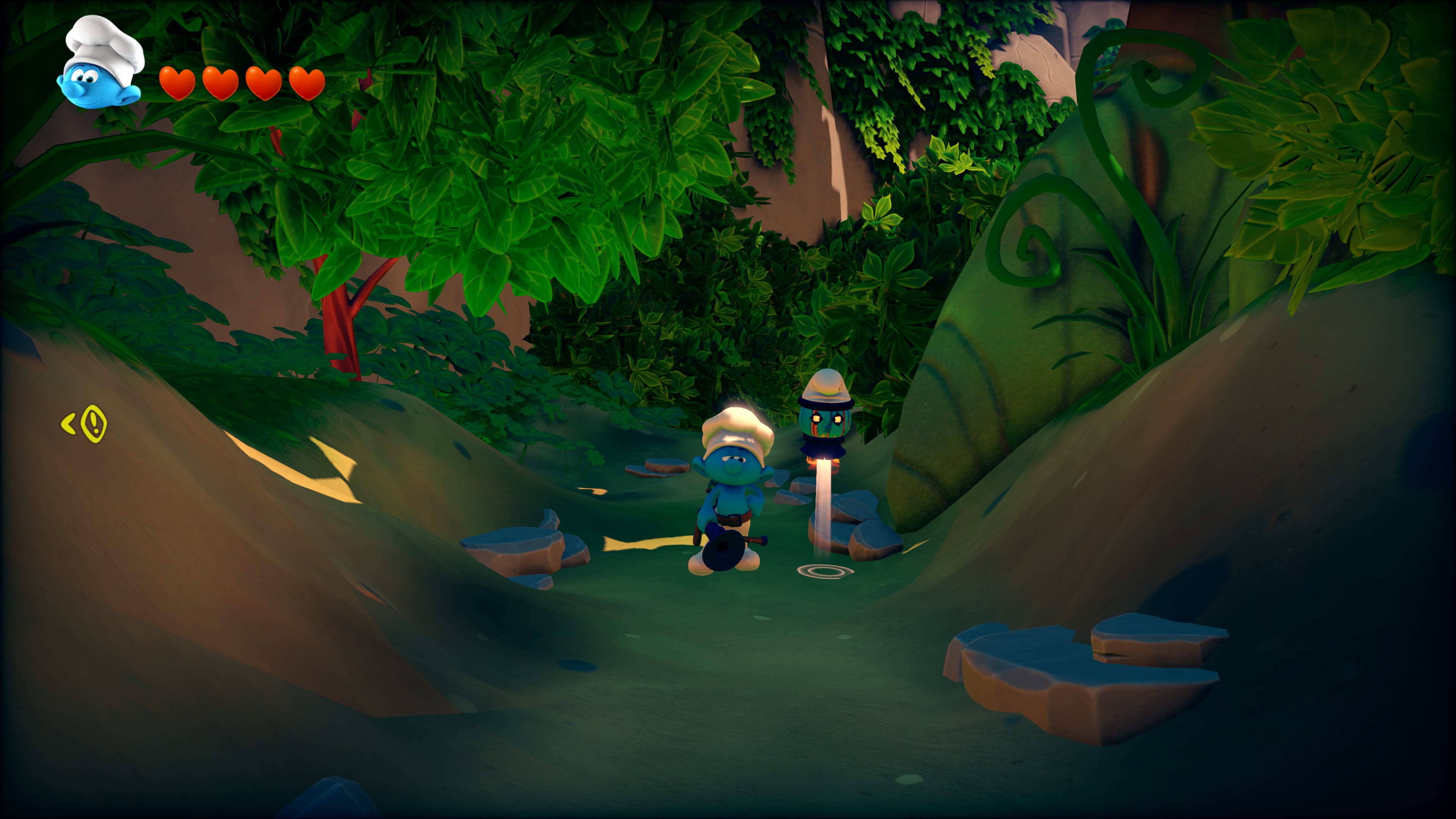 Trailer: