Wonder Boy - Asha in Monster Land
Monster World IV was first released in 1994 for Sega Mega Drive, followed by a digital version for Wii's VC (in Japan in 2008 and in Europe in 2012), as well as for XBOX Live Arcade and PlayStation Network in 2012. A remake was made in May 2021 published, with the name: "Wonder Boy - Asha in Monster Land". I got the chance to test the PS4 version and I want to tell you something about the game.
Story and plot:
The story revolves around Asha, a young girl who hears voices in the wind, spirits are pleading for help and so Asha makes her way out to find the spirits and help them. On her way to find the ghosts, she becomes the master of a genius and adopts a little monster named Pepelogoo, who accompanies and supports her from now on. Wonder Boy - Asha in Monster Land is a mixture of RPG, platformer and action adventure, we have to solve puzzles, fight monsters and communicate with some NPCs. There is no real story like we know from most games, but some of the conversations are very humorous. Asha has a sword to fight, which we can exchange for better weapons during the game, e.g. have to be bought in the shop. As in most platformers, Asha can, for example, increase her life energy, so she can stand more hits out.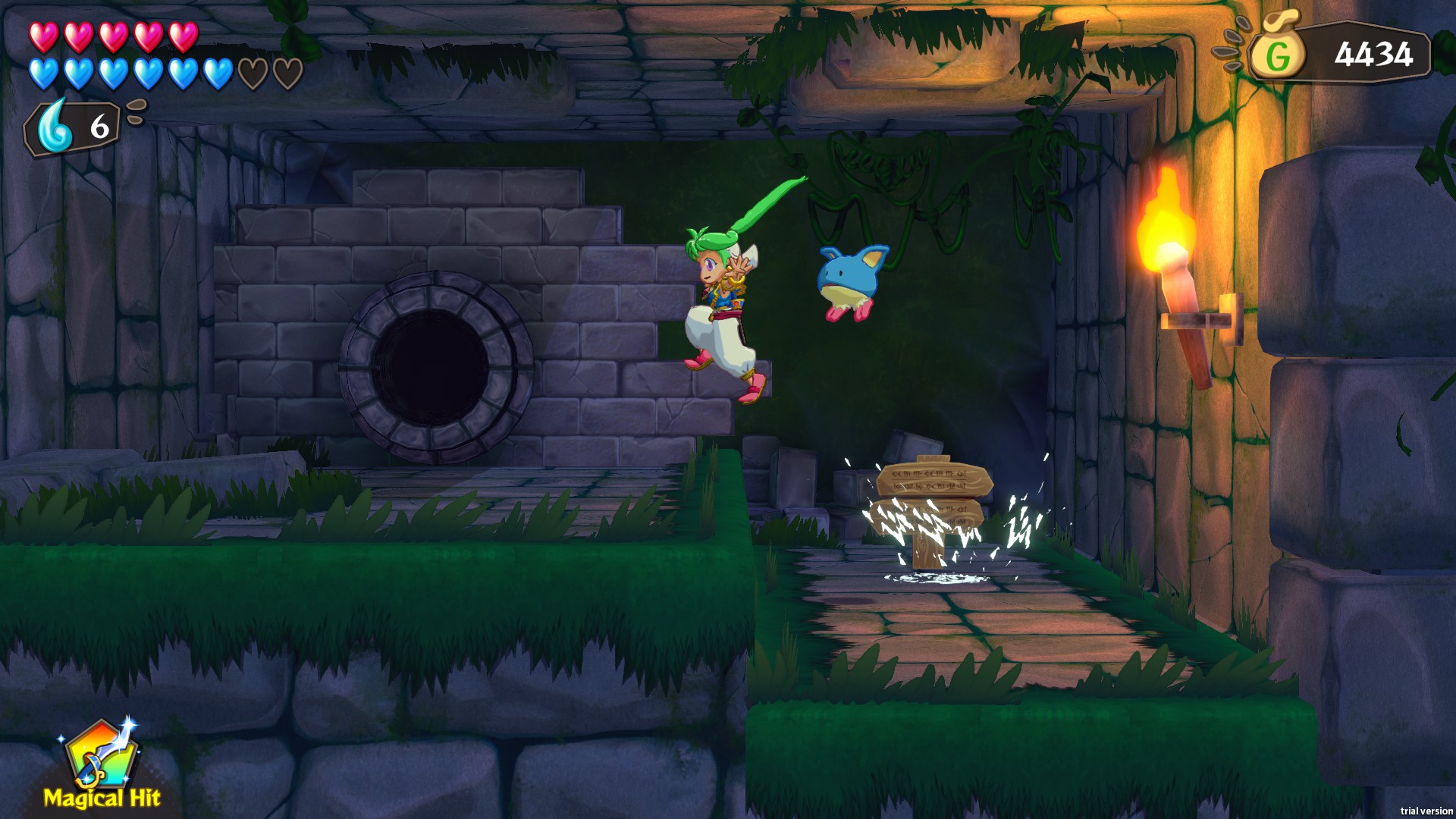 2D becomes 3D
The original from 1994 was created in 2D. The Japanese developers Artdink opted for the remake a 3D look, which is really well done. The characters look very charming and the cities are also very nicely designed. Anyone who played the original back then will recognize the characters. While the cities are quite detailed, unfortunately the other game areas such as dungeons or forests are not, these feel very empty most of the time, which is a shame.
Nice controls on the PlayStation:
Wonder Boy - Asha in Monster Land has been optimized for the controller, so you play the game or your protagonist Asha smoothly, every movement reacts immediately. Thanks to your companion Pepelogoo you can also do double jumps and from time to time it is worth throwing him against objects. The controller assignment is simple and can also be used by younger people without any problems.
Old combat system, great for fans
Since this is a remake, of course nothing was changed in the story, nor was anything done to the combat system. "Wonder Boy - Asha in Monster Land" is probably rather old-fashioned for new players, basically we jump up or attack with the sword as soon as the enemy has finished his attack, in some fights we also use the shield as a defense But on the whole it's always the same, it doesn't matter whether we fight normal enemies or defeat a boss.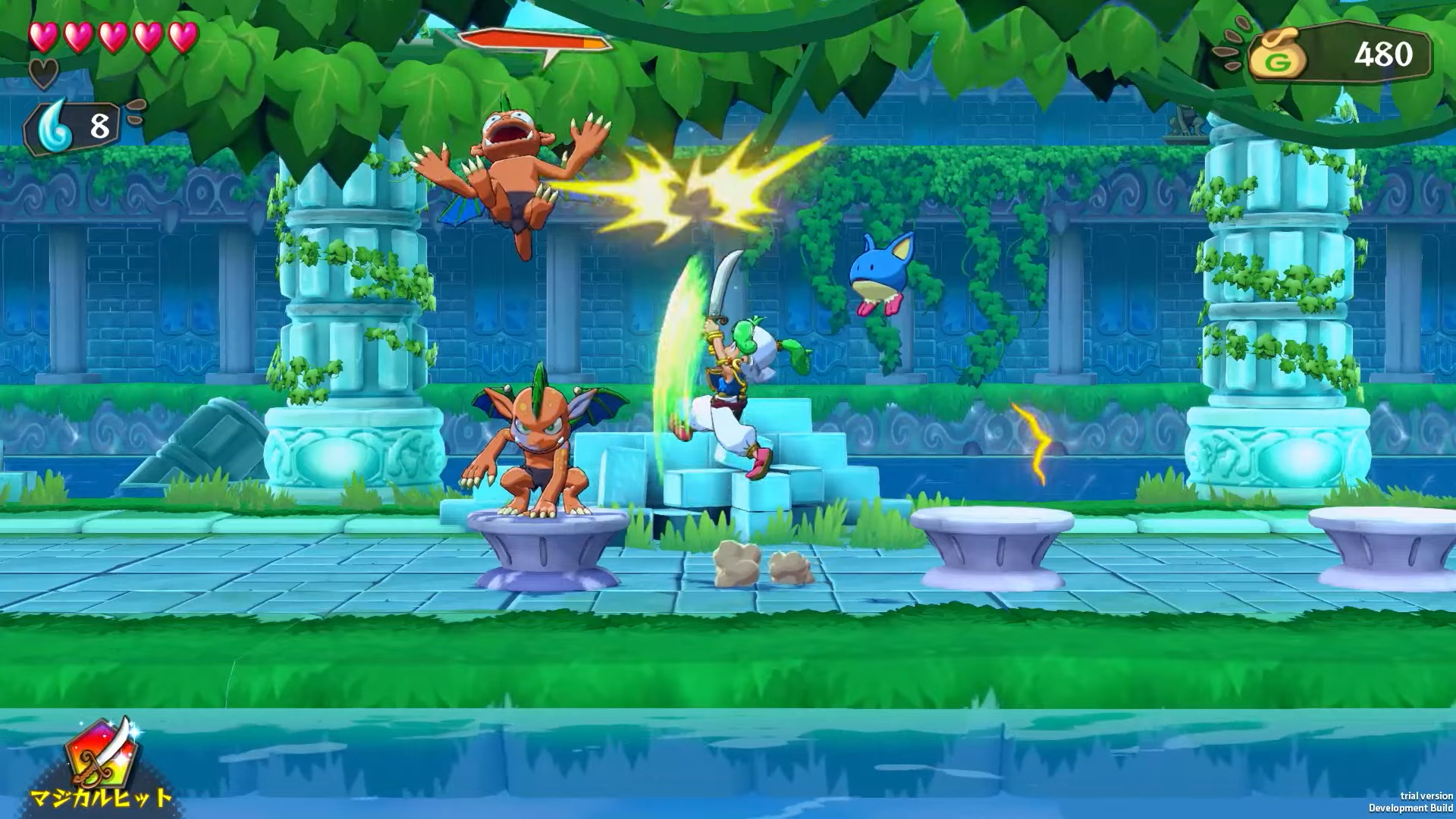 Great soundtrack:
The soundtrack has been revised and sounds very harmonious and like it was made for the game. Now and then there is still Japanese dubbing or at least the usual "ah", "oh" etc. as you know from older Zelda games. In the original there was no synchronization, only texts. For me, a successful rework that breathes more life into the game.
Trailer: