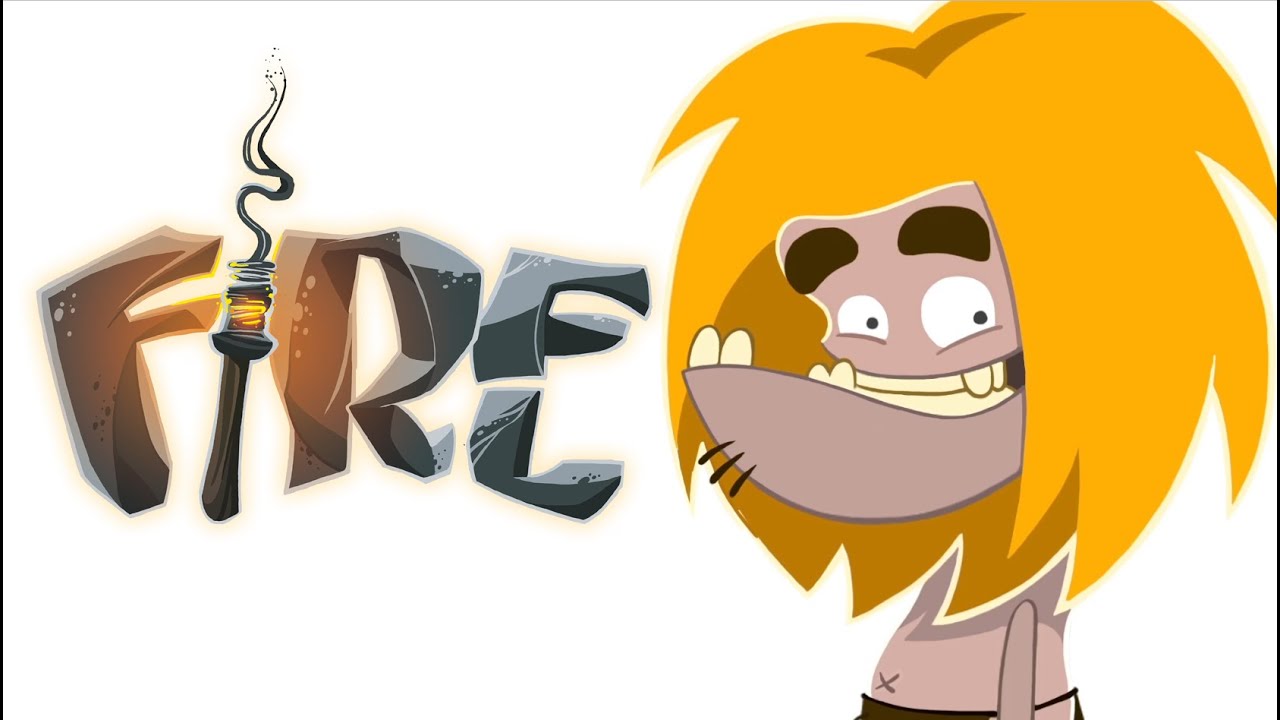 The Game was release 2015 for PC, after almost six years, DAEDALIC Entertainment released the puzzle game now for Nintendo Switch. In my review I will tell you, how got the game works and if it's still fun to play.
Story:
The Game is set in Stone Age, where you play as Ungh, he has to watch the fire but falls asleep. The next morning, the fire was out and Ungh was banned from his village until he can bring the fire back. Here the player starts to play as Ungh and need to solve a few Puzzles. The Game is set as a Point and Click Game, with touch controls or normal JoyCons controls on the Nintendo Switch.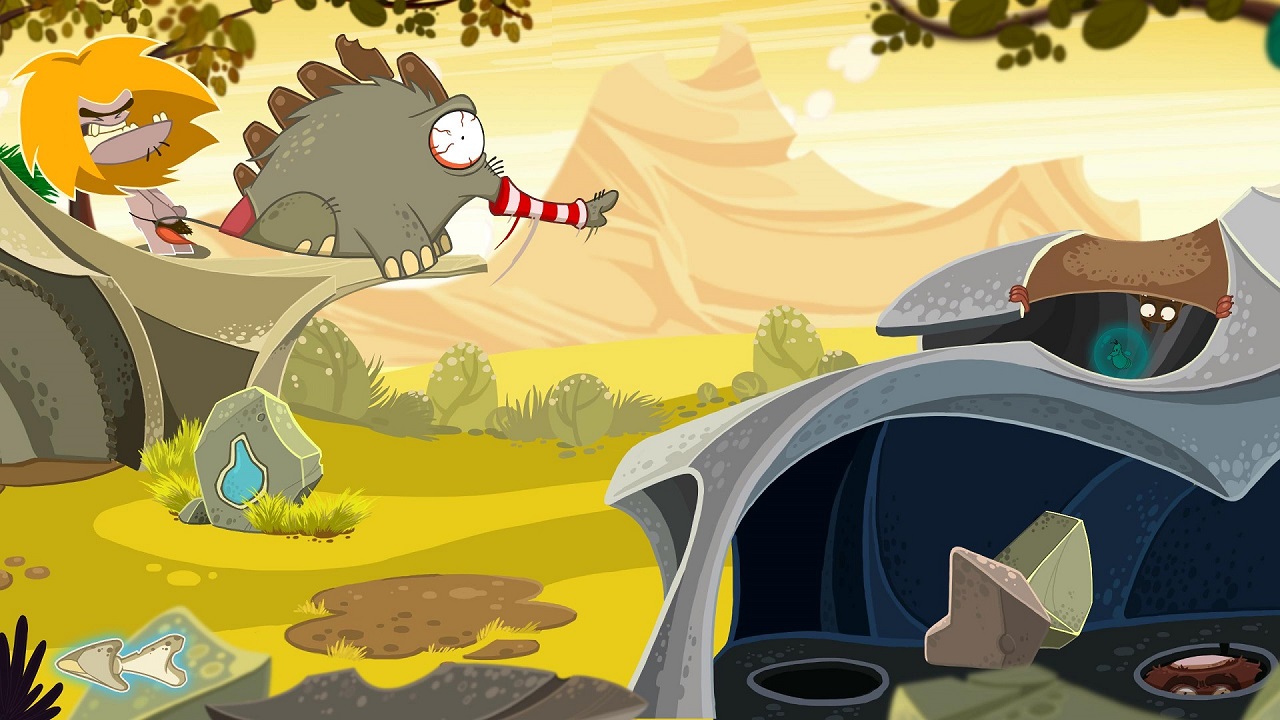 Puzzles and World
The Puzzles are easy to solve but can be sometimes also hard, so you have to think a few times to be able to solve the small puzzles, all in all it's a typical Point and Click Game where you also use Items to open doors or other things. The World is not very big and the playtime is about 5-6 hours. Still, it brings enough variety.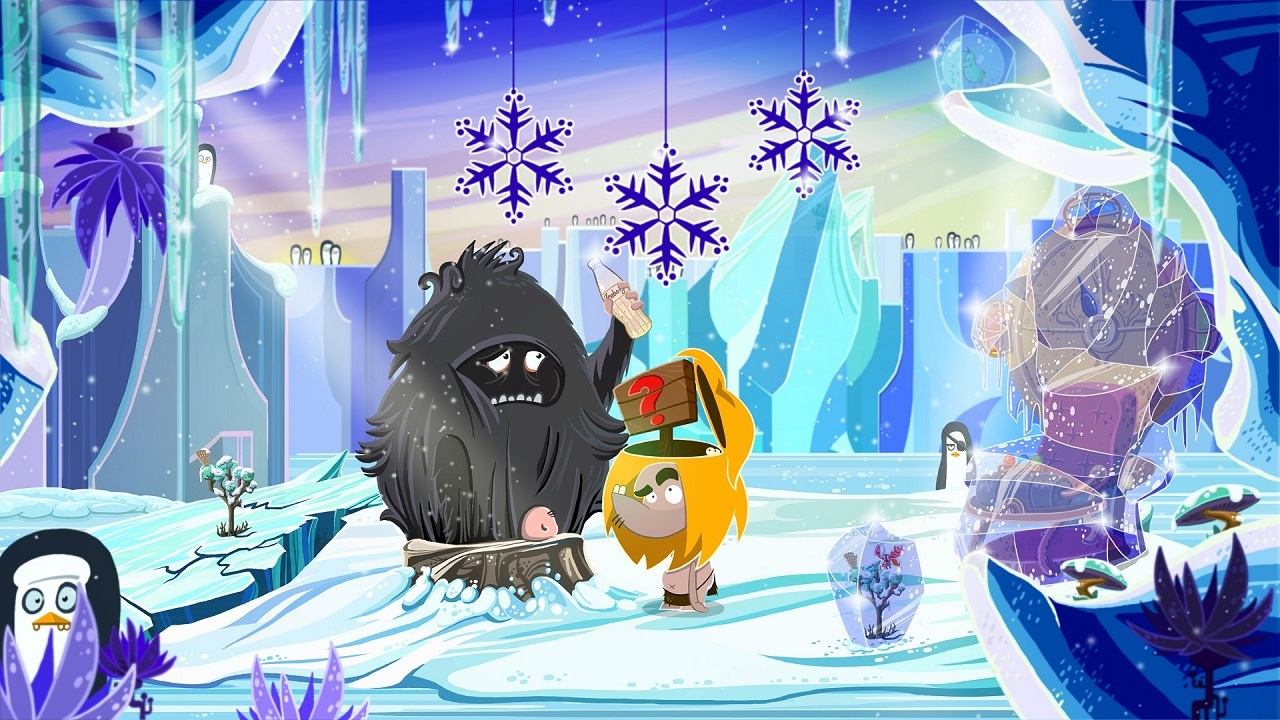 Fun Characters, animation and graphic
The Characters are very fun in the game and some animations are hilarious. The Graphic is nice and the drawings are well done, it is fun to go for a walk in the diverse colorful world with Ungh. The Soundtrack is great and fits the Game.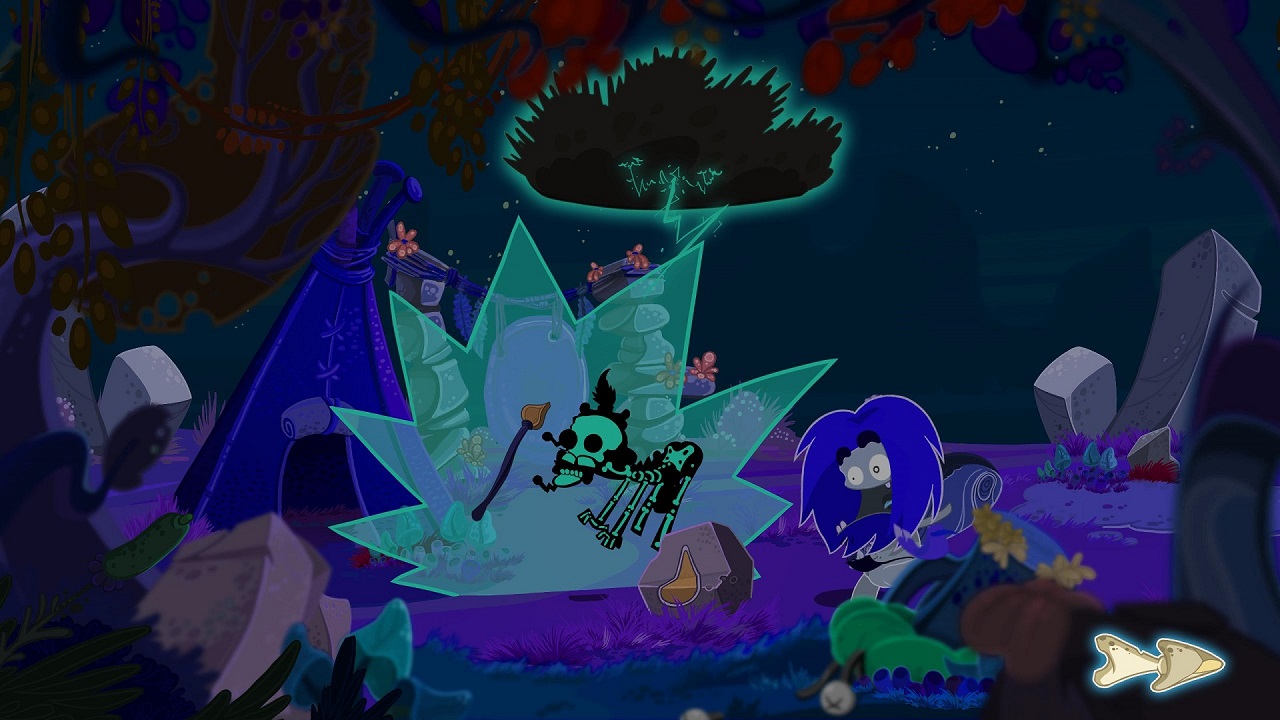 Nintendo Switch performance
Fire: Ungh's Quest works well on the Switch, even if the controllers need a bit time. The Touch controls work well but if you use the handheld mode, controls need a bit exercise. The performance and graphic are well done and you can play with Ungh pretty easy with no shutter or freezes. Frames are stabile but lower than the PC-Version. Sound is good but I would recommend using headphones, its much nicer.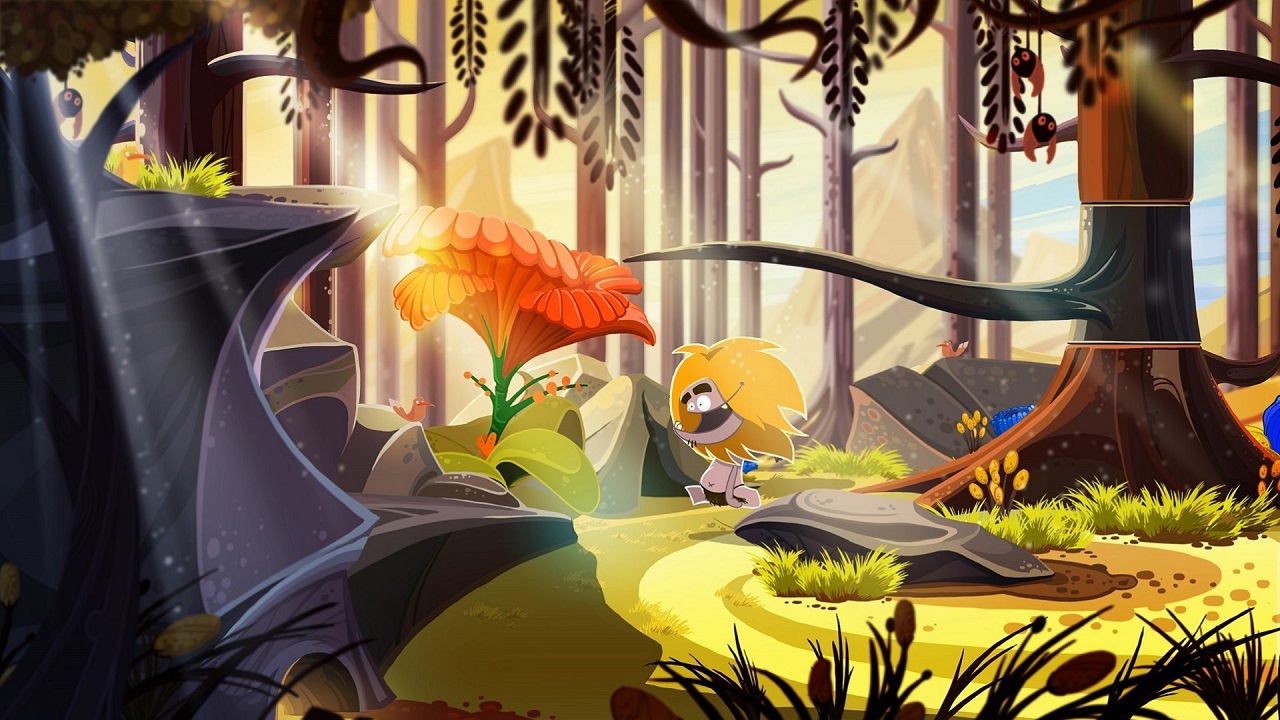 Trailer: