Farm games inspire many players, with "Deiland: Pocket Planet Edition" the developer and publisher "Chibig" wants to reach players who are on the Nintendo Switch. I have looked at the game and tested it and now I would like to share my experiences with you.
I know that?
Yes, "Deiland" was released in 2018 for PS4 and PC. But there are some changes in the Nintendo Switch version, so it's not a one-to-one port. You don't know the 2018 version? Then you could know "Summer in Mara", which plays similarly to "Deiland", by the same developer. But what is different in the "Deiland: Pocket Planet Edition"? The game now shines with a new look, new music, new playability and exclusive DLC content. In addition, the "Pocket Edition" includes also a brand new "Seasons" system.
Our little planet:
We slip into the role of a little boy who lives all alone on a planet and has set himself up nicely, the planet doesn't give much, but at least enough to survive. One day a woman discovers our planet with her spaceship and teaches us a lot of interesting things that are very useful. For example, we learn how to build tools, plant fields and plant new trees.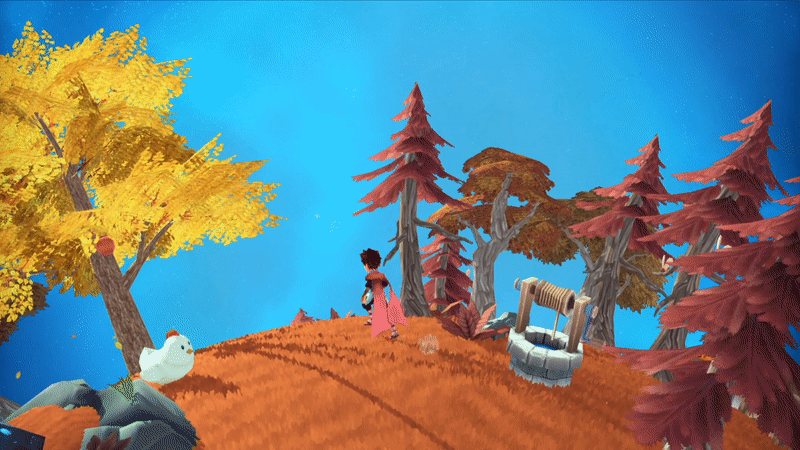 The night of miracles and nightmares
The game has a day / night cycle, depending on how hard we work or not, we have enough energy to go through the night, our planet is attacked almost daily by cuddly monsters, meteor showers, storms and other things. But not everything is always bad, with a little luck we can even admire the great aurora borealis from time to time or "wish" something when shooting stars falls on our Planet.
Lots of quests, relaxed exploration
We have over 100 quests in the game and various characters to befriend. So there is always plenty to do. Although the main story is more of an accessory, the game offers some exploration opportunities through another planet that we can visit later in the game. Summer in Mara players will also encounter some well-known characters here.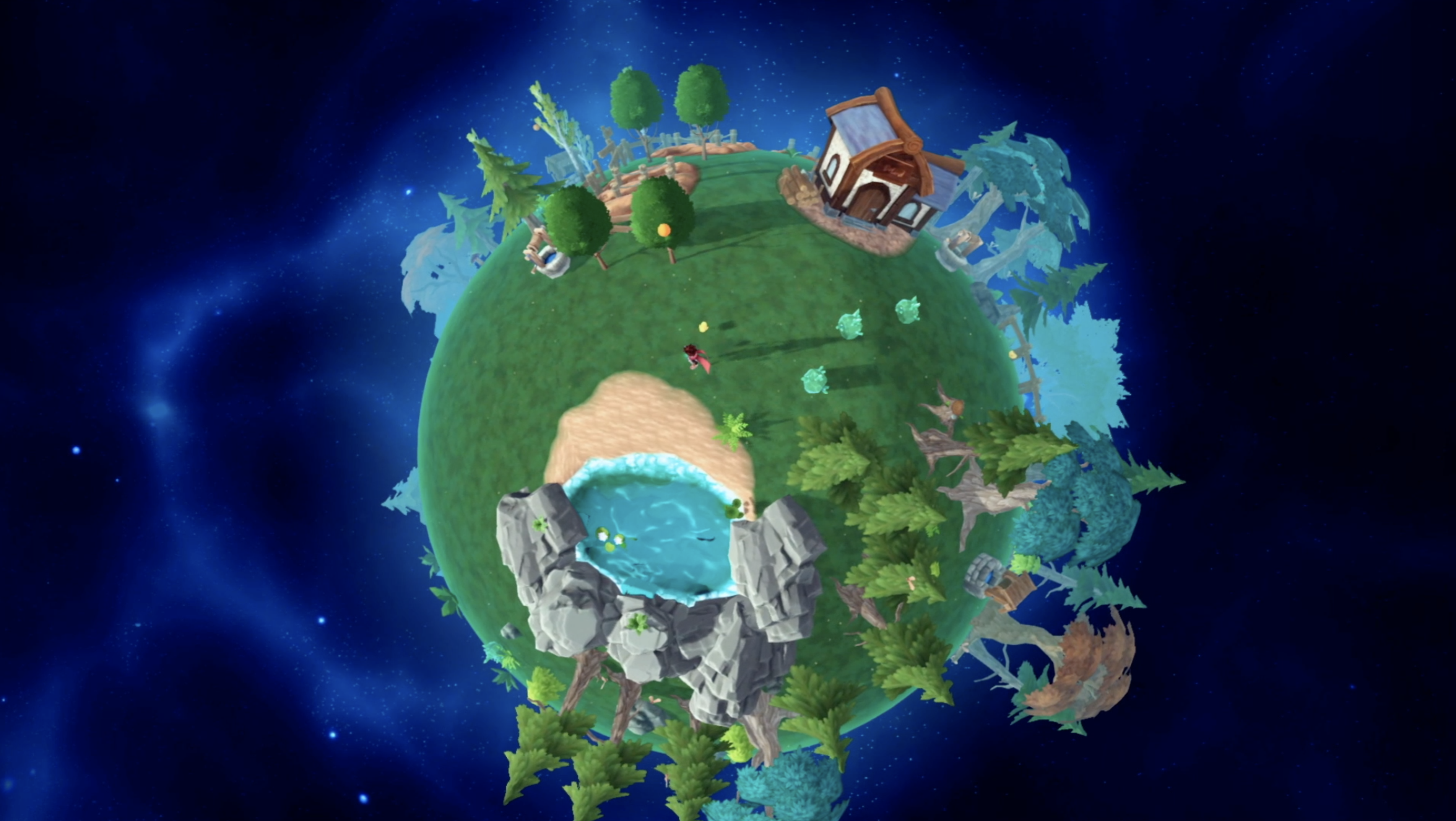 Switch Version
The graphics on the switch look very nice, the planets are well done and everything is easy to see. Unfortunately, there are always textures that pop up or weak frame rates. This is particularly noticeable in TV mode. The controls works very good and are easily toi use, regardless of whether use the JoyCons in handheld mode or via Pro Controller on the TV.
Trailer: