The MoneyMakers Rallye
If you like board games as much as I do, but you lack the necessary players, "The MoneyMakers Rallye" could be for you. Do you know the game "Dr. Dragos Madcap Chase "("The totally crazy rally ") from 1995 by Blue Byte Software GmbH? "The MoneyMakers Rallye" plays almost identically, but unfortunately has no voice over and therefore does not quite achieve the charm.
Board game with three to six players, local and online
The MoneyMakers Rallye is a board game that you have to play with at least three people, in computer games this means either one player and two AI opponents or you play it together with two friends via remote play together or online in multiplayer. If you decide to use multiplayer, someone has to open a room and the other players can then enter the room using a code. Don't worry if the rounds take a long time, you can continue playing on another day at any time, because the online game will also be saved. Unfortunately, at the moment it is not possible to gamble with random players, because you can only play a game with players you know or who will then receive the code from you or from the person who hosts the game. You can play together with a maximum of six people.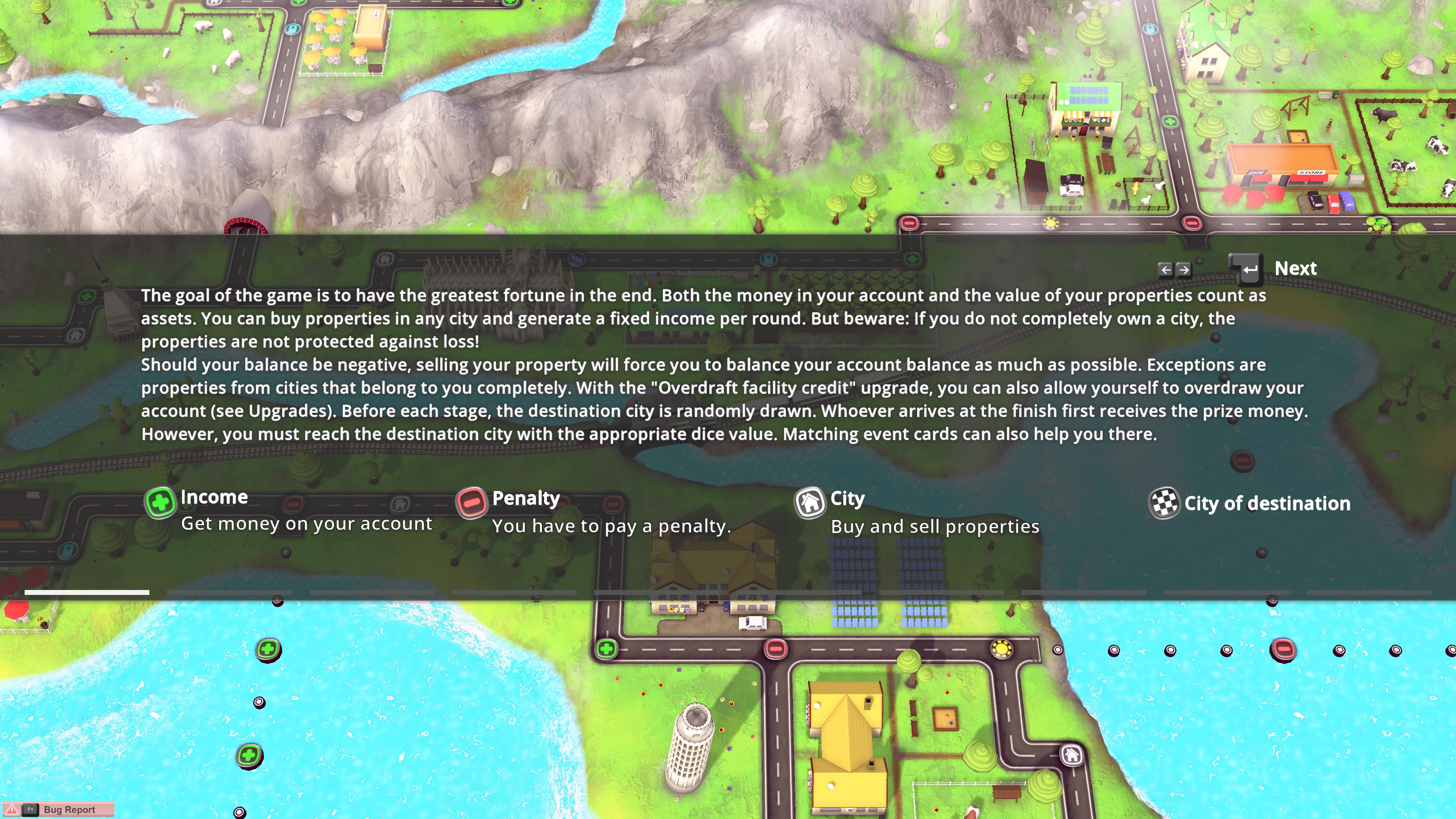 Oh no, not he again …
Well, what would "The MoneyMakers Rallye" be without Mr. Clepton? Probably less annoying, but more boring. Because the really annoying and mean Mr. Clepton knows how to annoy the players and above all how to pull the money out of their pockets, it doesn't matter how good or bad we are. Mr. Clepton stops at nobody. The only way to get rid of him is by driving past another teammate or AI opponent, because then Mr. Clepton simply hangs himself cheekily on his rear axle.

Partly unfair AI, even on "easy"
If you play "The MoneyMakers Rallye" alone against the computer, it is often very unfair and even in the easiest mode it is set too strong and unfair. Because the AI ​​opponent reaches the goal much more often than you and usually has the right dice on the board game, so that he hardly ever lands on a red square and has to pay a fine. Luck is also hold for him, because neither in the casino nor in blackjack does the computer seem to lose. I don't even need to start with income, which is the main goal of the game, because the computer usually has the upper hand here and thus a victory is rarely feasible. Something should be changed here urgently, because it wasn't that obvious even with the computer game "Monopoly" from third-party providers.

Nice graphics, long game fun
The graphics are very nice and the board game is funny, I actually liked it very much. It reminded me a bit of this children's carpet with street and city patterns. A complete game round takes about 100 rounds, which can take at least 10-12 hours, depending on how many players you are and how fast you act in the game.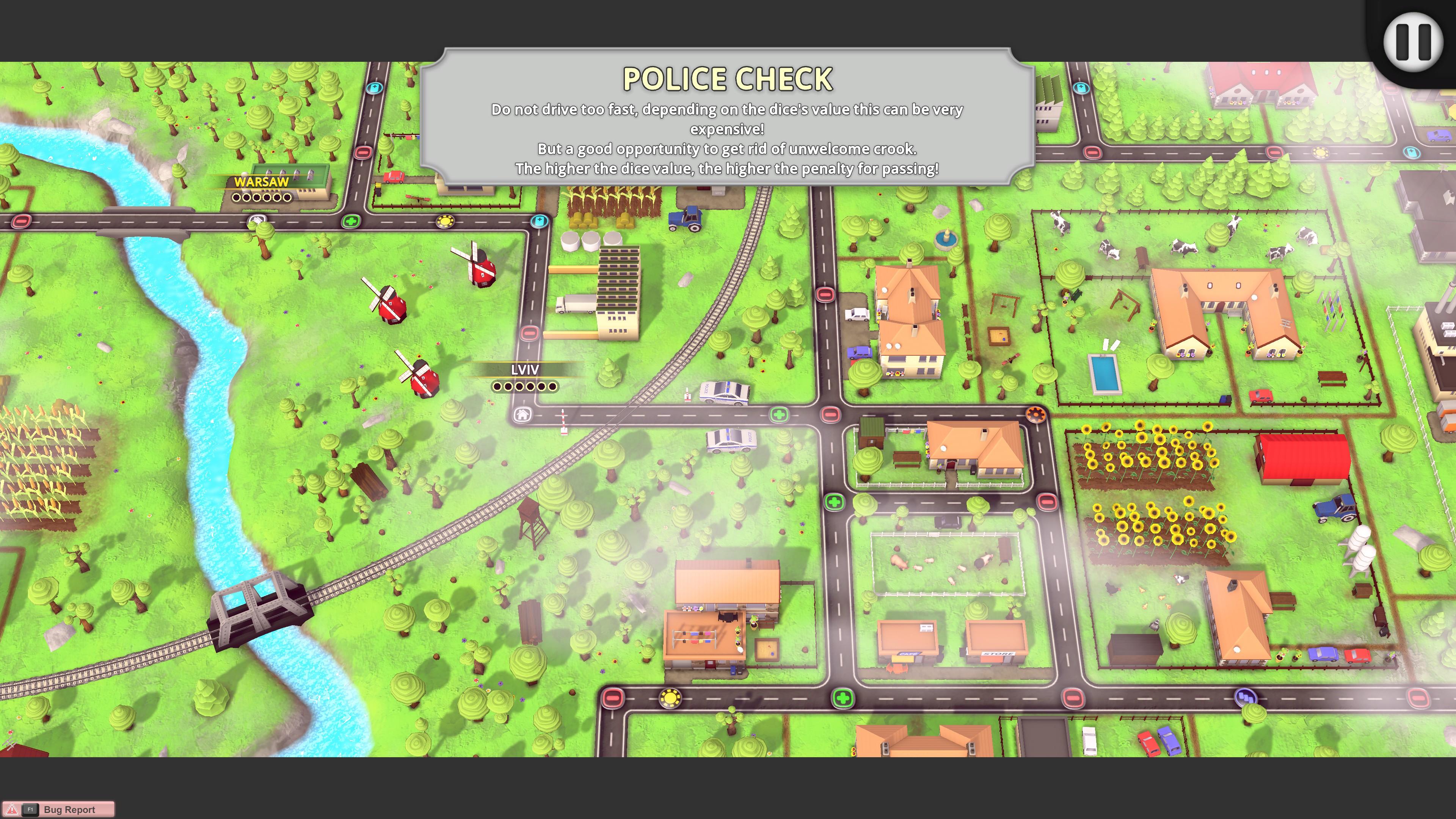 Trailer: