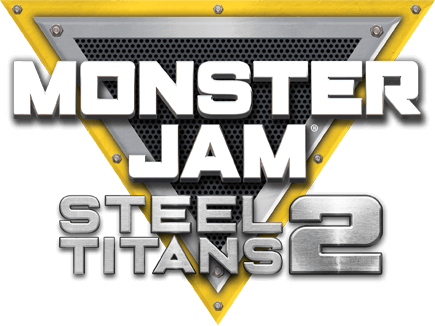 THQ Nordic sends monster truck players into the second round, but can the licensed game beat its predecessor, which is only two years old? In my review I will tell you something about the game and my experiences. I tested the game on the PS4 Pro.
Monster trucks non stop In Monster Jam Steel Titans 2 you have about 38 monster trucks at your disposal, which come from the most blatant Monster Jam trucks. Ride the school bus monster truck and rivet everything around, or how about the dog truck? This makes it particularly easy to roll around in the dirt. The selection is large and the monster trucks look really great and are fun to drive, everyone will find a suitable bolide for themselves, for sure.
Careers and routes
Five different worlds are waiting for you in Monster Jam Steel Titans 2. Drive through dark dead forests and crush pumpkins, roam desert landscapes or mountainous rocks in the canyon, show your tricks in the beautiful grassy nature area that looks like Jurassic Park or take part in one of the 12 authentic stadiums in different races and compete against online players or in local matches like the real professionals. The career is the little highlight in the game, but it's not really much fun because it gets very repetitive. However, it is ideal for the first exercises and should therefore definitely be tried out.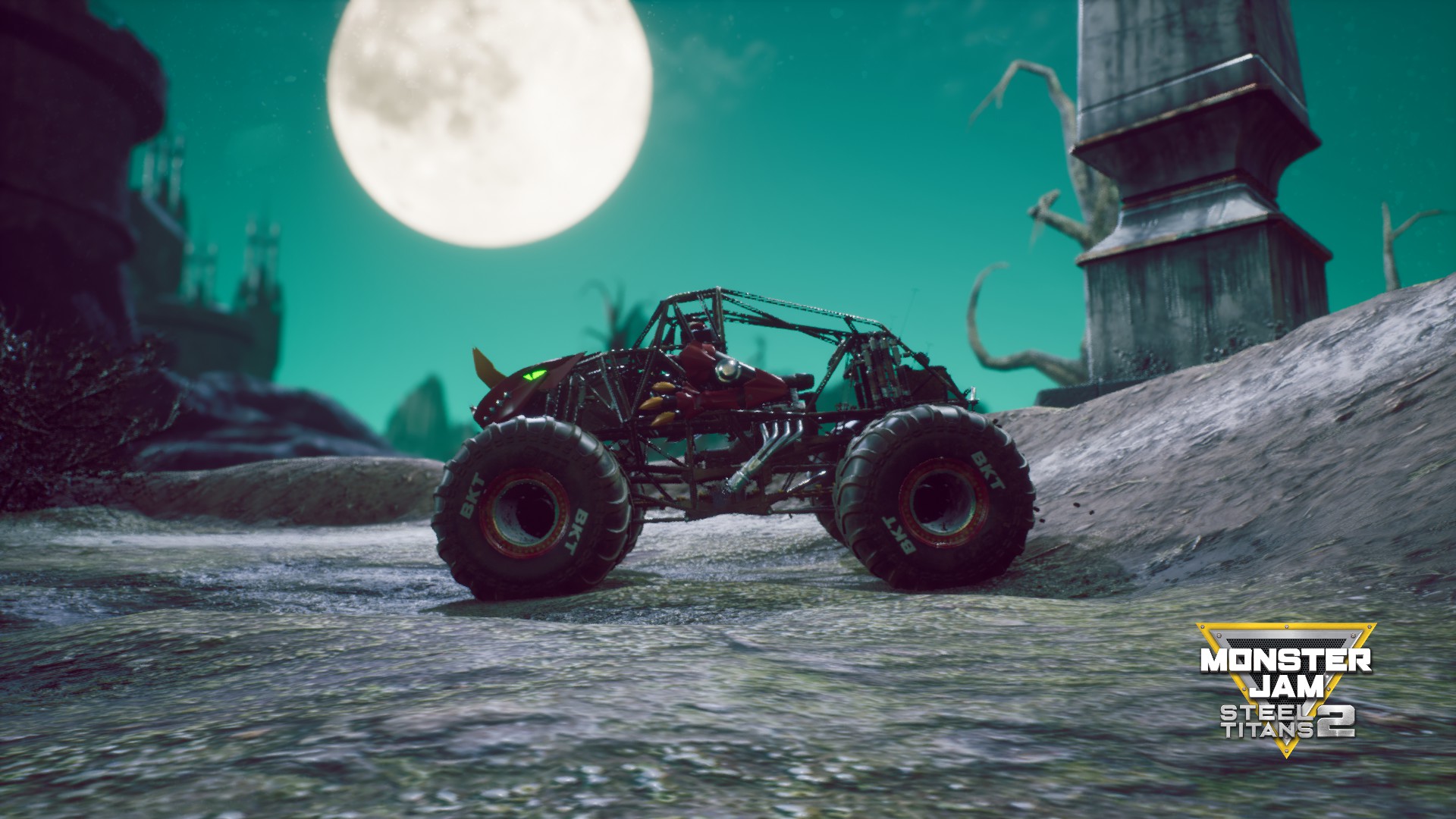 EXP not just for career mode
Grinding in career mode was yesterday, because in Monster Jam Steel Titans 2 you get EXP points for everything you do, including solo tracks that you play for fun. So you can easily unlock new tracks and trucks and upgrade your monster carts to give you the full advantage in the game.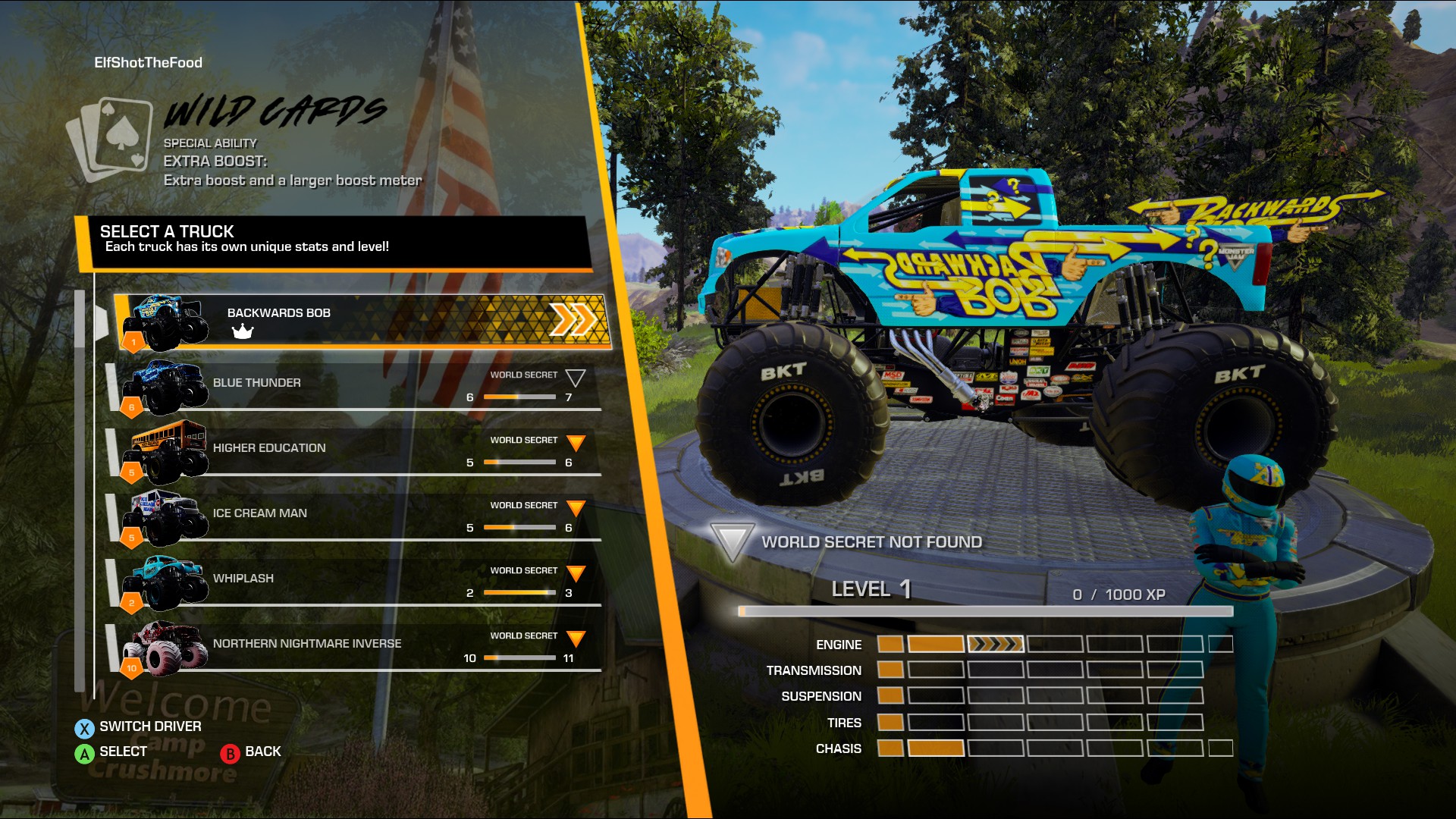 Split screen for even more fun
Monster Jam Steel Titans 2 has a local split screen that you can use to play comfortably from the couch. Simply connect a second controller and connect it in the game, you don't need an extra account or anything else. Start playing agains your friend in a 1 vrs. 1 racing or beat him with better tricks or other racing events.
Multiplayer mode
There is always something going on in multiplayer mode and here you will encounter real challenges, because real players are different from the AI. Compete stunt races against other players or take part in free races. During my test, I was always able to find enough players, I haven't had connection problems, all worked very flawless.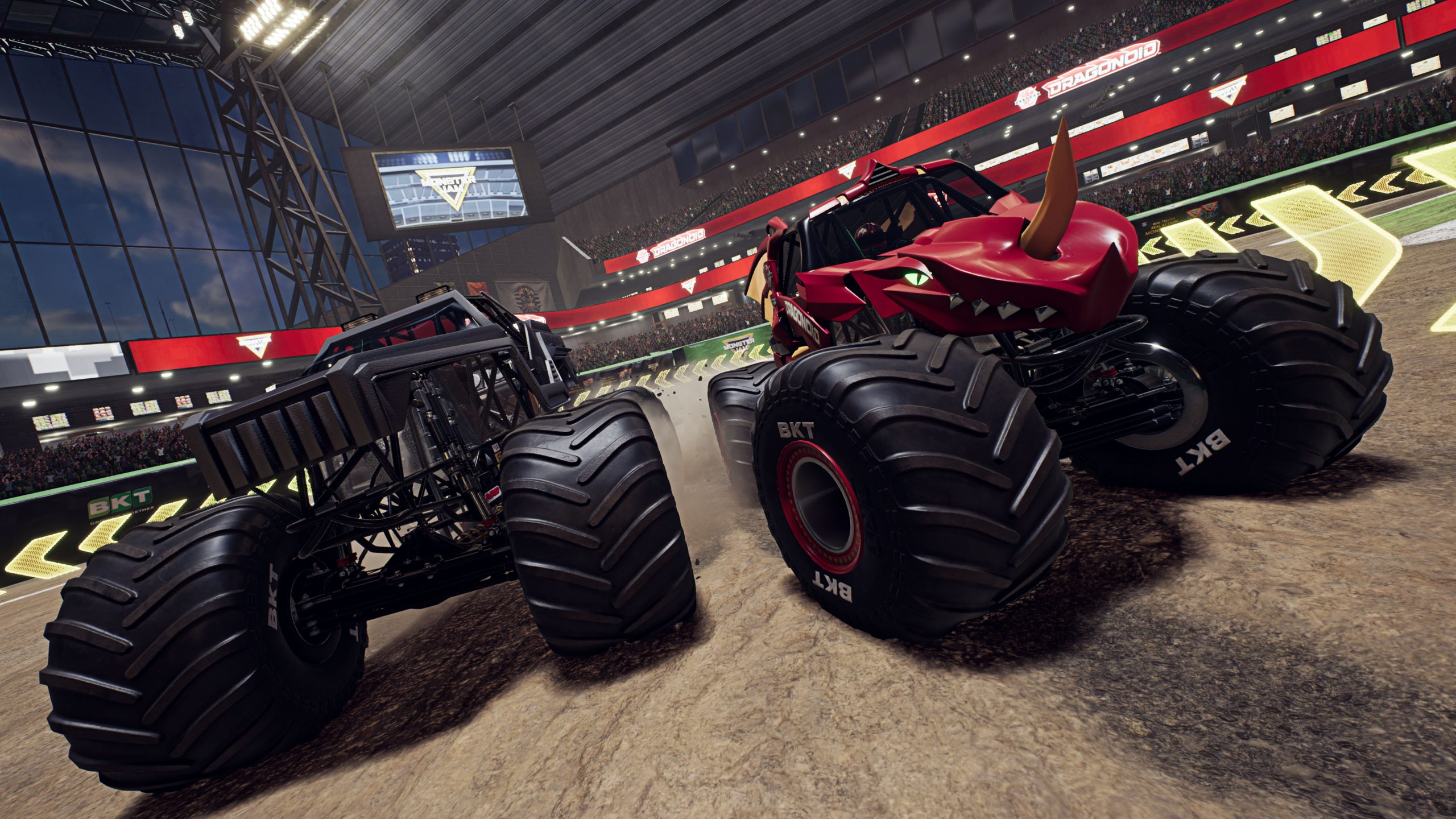 Performance, driving physics and graphics
The performance in Monster Jam Steel Titans 2 is quite good, the game itself runs smoothly, but doesn't look up-to-date graphically. Many details are missing, such as water effects, animations are repeated frequently and there are many textures that pop up as well as long loading times, even on the PS5. The driving physics needs gett used to, unfortunately the monster trucks fly far too easily in the air and turn too fast, the developers seem to have forgotten that such trucks weigh at least five tons. Fortunately he vehicles look really great and are detailed.

 
Trailer: