Chicken Police - Paint It Red
Are you looking for an animal adventure and love point & click games? Then the novel adventure point & click game, Chicken Police - Paint It Red by HandyGames could be the right thing for you.
Story and plot:
In "Chicken Police - Paint It Red" you slip into the leading role of Sonny Featherland, an ex-criminal police officer who has now become an alcoholic. One evening when Sonny is driving back to his office, a strange lady suddenly stands in front of him, she introduces herself as Deborah Ibanez and asks you for help. As a suspended police officer, we are not allowed to take a case, greedy for alcohol we invite the lady to have a drink with us while she tells us her story. Of course we can't avoid it and help the lady by solving puzzles that will help us to crack the case. We take a close look at everyone, write down notes, discover clues and, of course, interview potential witnesses.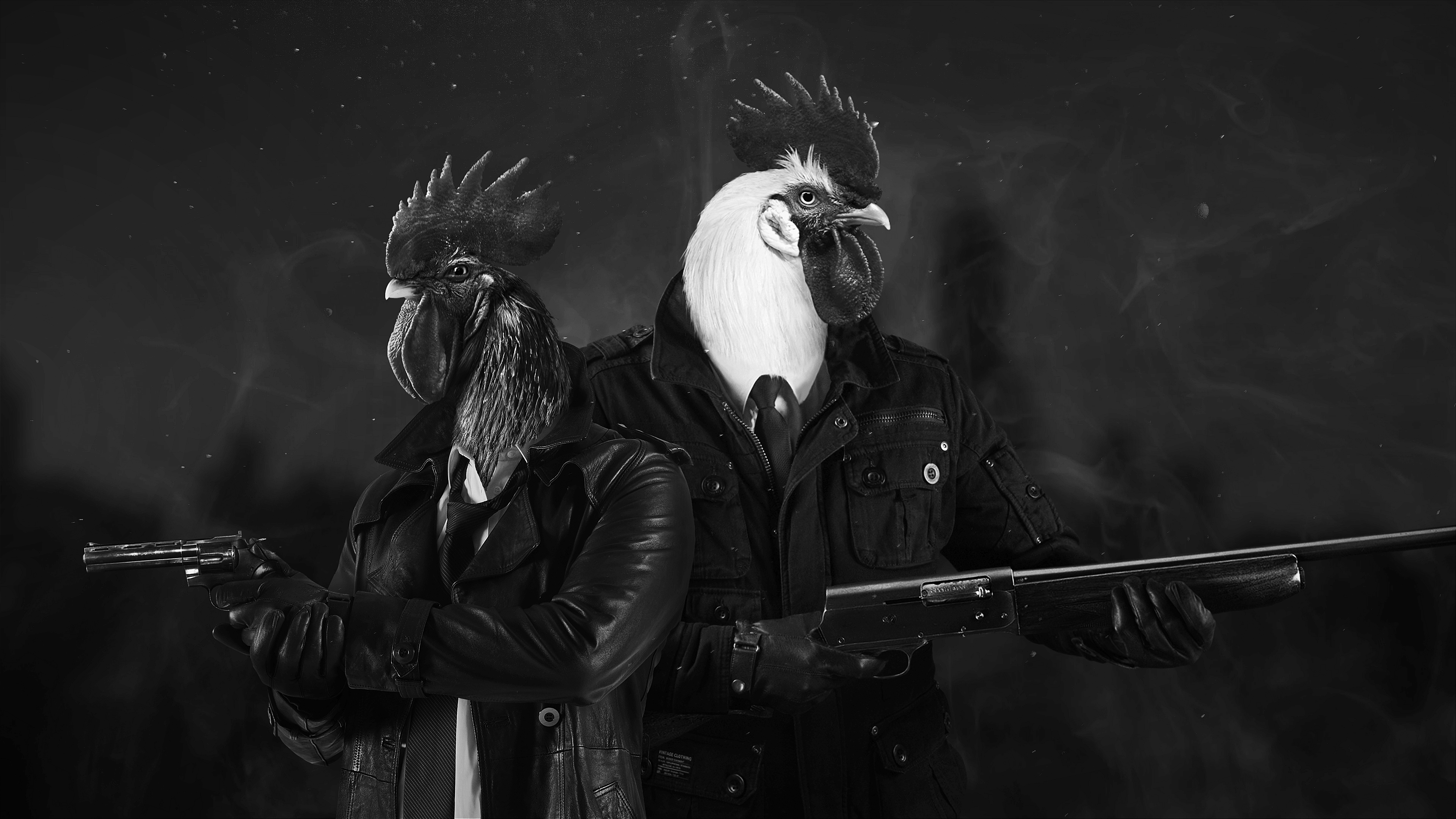 Great characters and voices
The animal characters are very well done, the game is somewhat reminiscent of Blacksad, I also liked the setting, all animals have different ways of speaking, the rabbit, for example, stutters while the snake licks the "S".  The Game is completly in english and the vpoice actors do a really good job. Sadly you still need to read a lot of Text so that the game sometimes looks more like a Visual Novel Game. The Point & Click Part is a bit short for my taste.
Everything in black and white
The game was nicely animated and the cutscenes were well placed, but the game is playful like watching a black and white film from the 50s. But it fits very well and gives the game a special charm. Now and then I find the game a bit dark, which also makes the atmosphere very depressing. The music doesn't make it any better, because it's also dark. The mood is constantly tense, a bit boring and repetitive.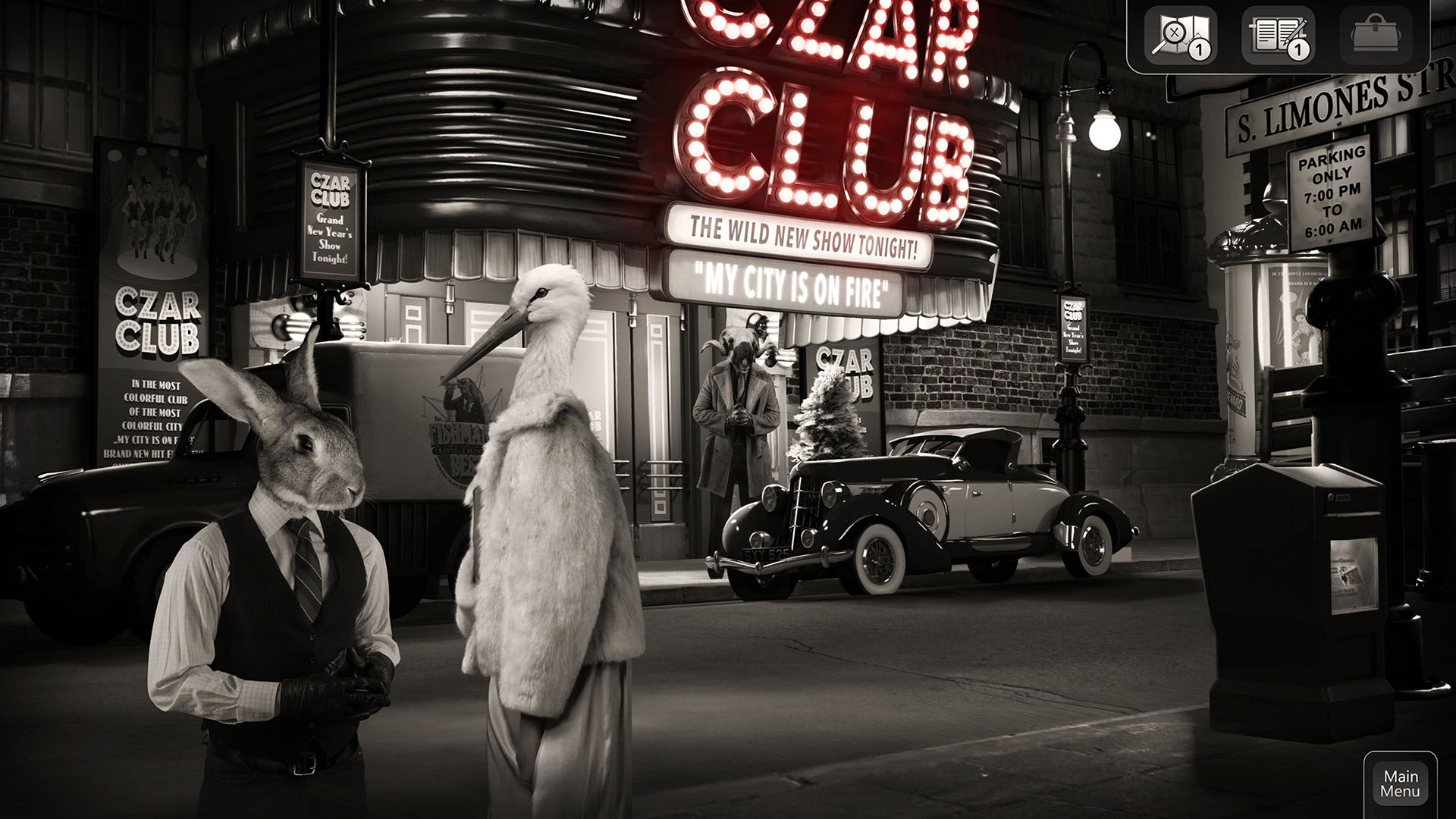 Trailer: