Alpaca Ball: Allstars
Wasn't football crazy enough for you? Are you looking for a new alternative to Rocket League, PES, Fifa and Captain Tsubasa: Rise of New Champions? Then the developers of Salt Castle Studio have exactly the right thing for you, because together with publisher Badland Publishing and Leoful they created "Alpaca Ball: Allstars".
Crazy and funny
Alpacas are multi-layered, they are loved not only for their fiber, but also for their calm and peaceful character, which is why they are now increasingly being used for animal-assisted therapies. Now the domesticated South American camelid mammal is also playing soccer, although only virtually, but it is still a funny idea.
The actual gameplay is even funnier, because we control our own alpaca, which we can design according to our taste, well, there aren't many settings, but there are many different fiber colors and patterns as well as funny faces with hairstyles or hats.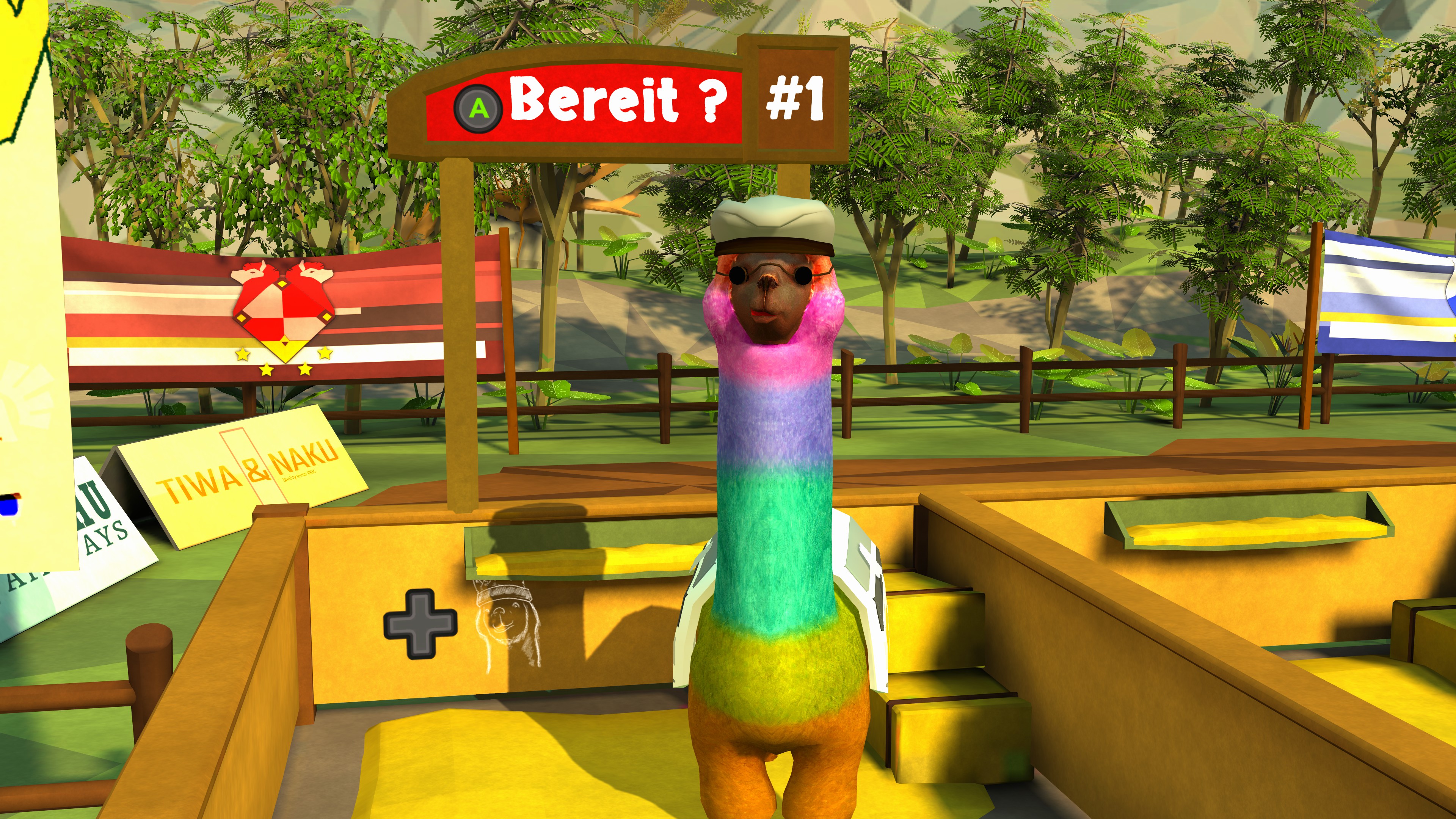 Football or Headball?
Alpacas are callous soles with which we move naturally in the game, if we want to hit the ball, we use our head, otherwise the legs would be much complicated for that. It looks really funny and it makes a lot of fun, even if don´t hit the ball, what  is not very easy, especially in terms of direction, it can happen that we score one or two ... well ... a lot of own goals. But don't worry, the AI ​​opponents are not doing it much better, even if they sometimes seem like Oliver Kahn in goal.
Free play and career mode
In free play we can play against the AI ​​and set different modes like Golden Goal etc. It doesn't matter if we lose or win, this mode is also very useful for practicing, especially since the controls require a little practice, or much more the hitting of the different balls.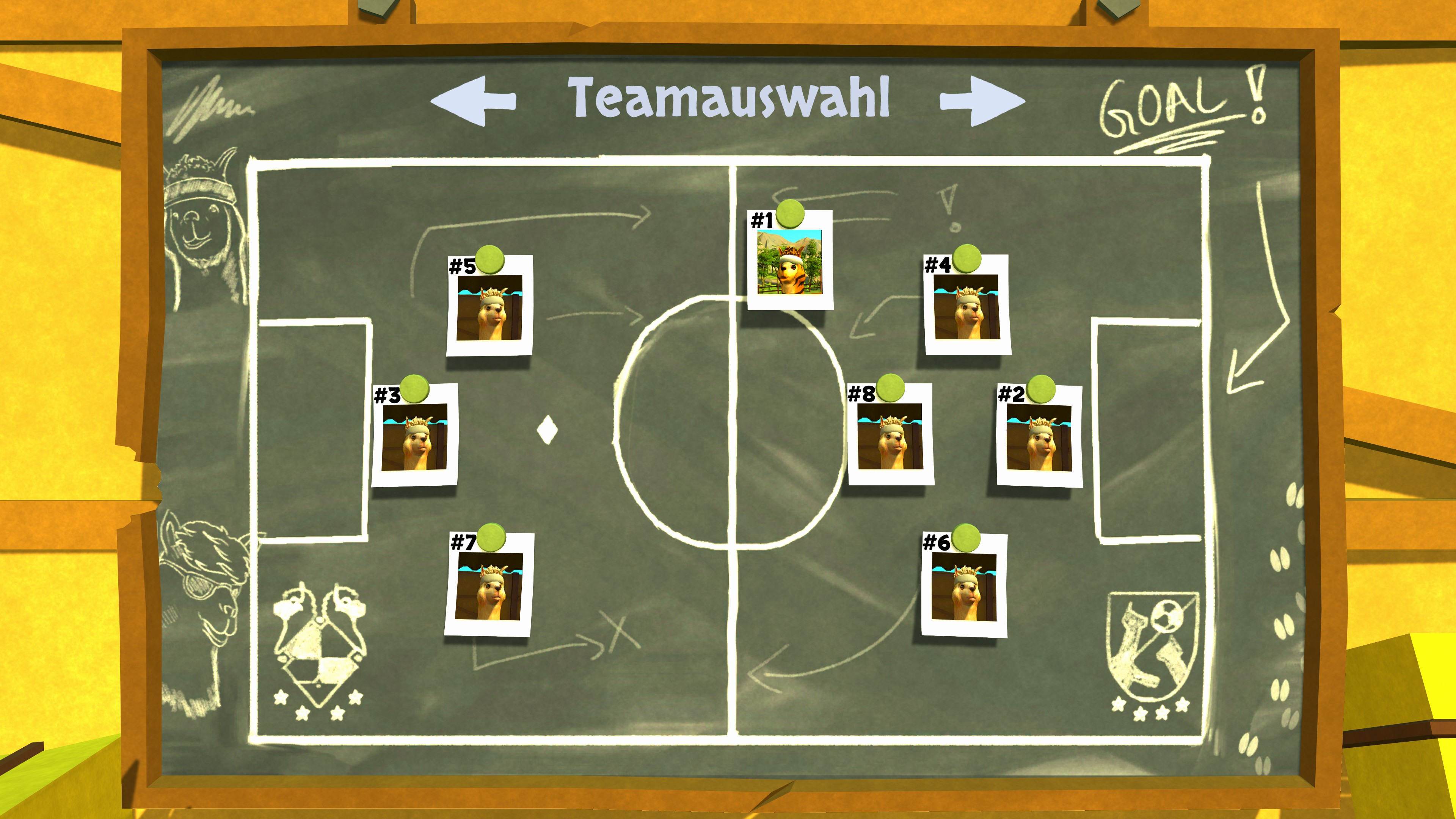 In career mode we have to work our way up to the league to become the best player and to save our home, because a rich snob wants to buy the island and destroy everything for his own plans. So we compete against different teams, play 1 vs. 1 or even matches with up to 4 vs 4 alpacas. We have to win every game in our career in order to progress, if we lose, we can play the match again and repeat as often as we want. The career is very extensive and we get to know different stages and balls, some matches are even equipped with random power-ups, in which a random alpaca always receives a certain power-up such as shrinking everyone in the game, being able to steer the ball directly into the goal, etc. That makes the game very varied and fun.
Graphics and music
The graphics are very bright and colorful, it looks a bit like reading a children's book, everything is very cute and I really liked that, the game also has many details like different bushes and trees etc. The music is also funny, for example we hear Alpine music in snow and ice matches. However, the music gets a bit annoying at times, especially when you get stuck in the middle of your career and have to repeat the level several times.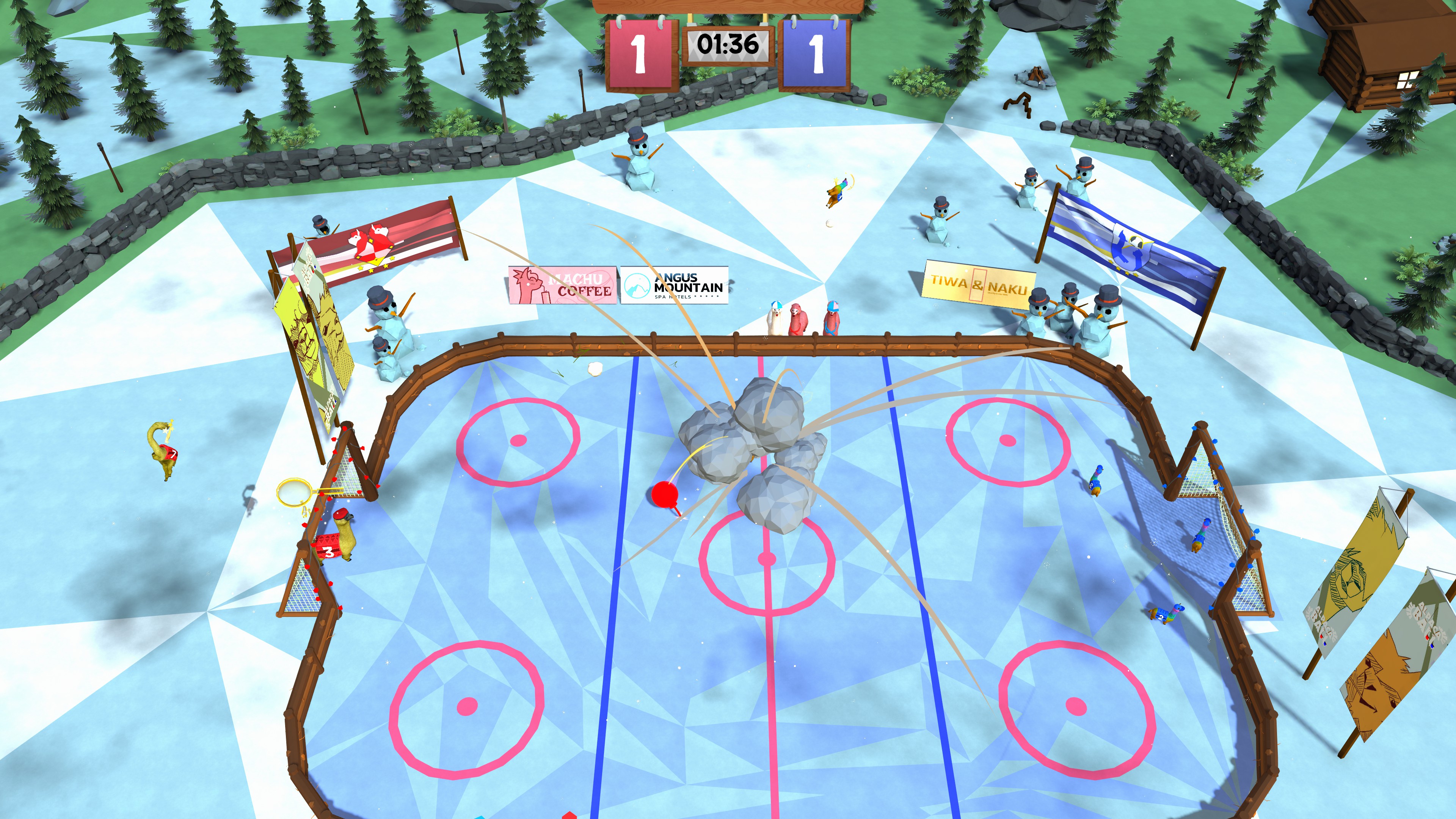 Co-op
The game supports co-op, so you can play it together with friends at any time locally or online thanks to Remote Play Together. There is currently no real multiplayer mode and no one knows whether this is coming. But it would be really great. The game is much more fun with friends or community opponents than with the AI.
Trailer: