Little Big Workshop
The cute 2.5D time management game Little Big Workshop offers a lot of fun but also a really nice challenge. The game was released for PC in October 2019. Now the console version followed, I will explain you, how the Game runs and how it is.
Easy entry, difficult to master
Little Big Workshop starts very simply, we open our first factory, buy our first workbench and receive the first order for wooden gnomes on the giant pink phone. Gradually it becomes more and more complex, we need more machines that carry out different steps, more workers with different occupations who want to relax sometimes, more rooms, etc. and everything doesn't look as simple as it began. In total, there are more than 50 products that are made from a large number of basic materials.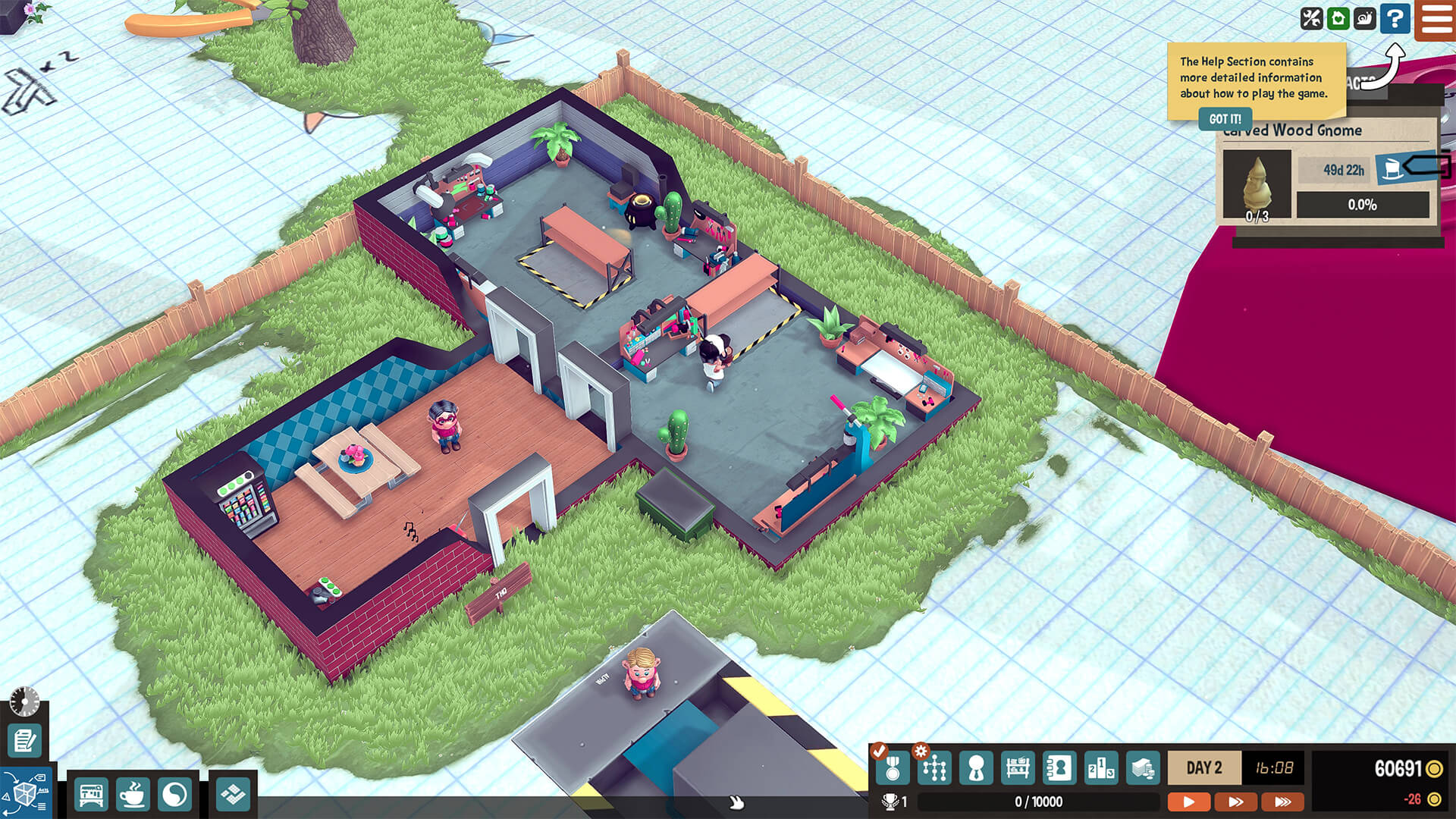 Make plans carefully
For every product we manufacture, exact plans must be made. Here we have to define materials that also have an influence on the quality of the end product. Most of the time we have certain requirements that we have to meet. Here it is important to choose the material so well that the requirements are met, but the price does not rise too much. Because that would reduce our profit and with a lot of bad luck we would not earn enough to be able to pay for everything, that would destroy our existence.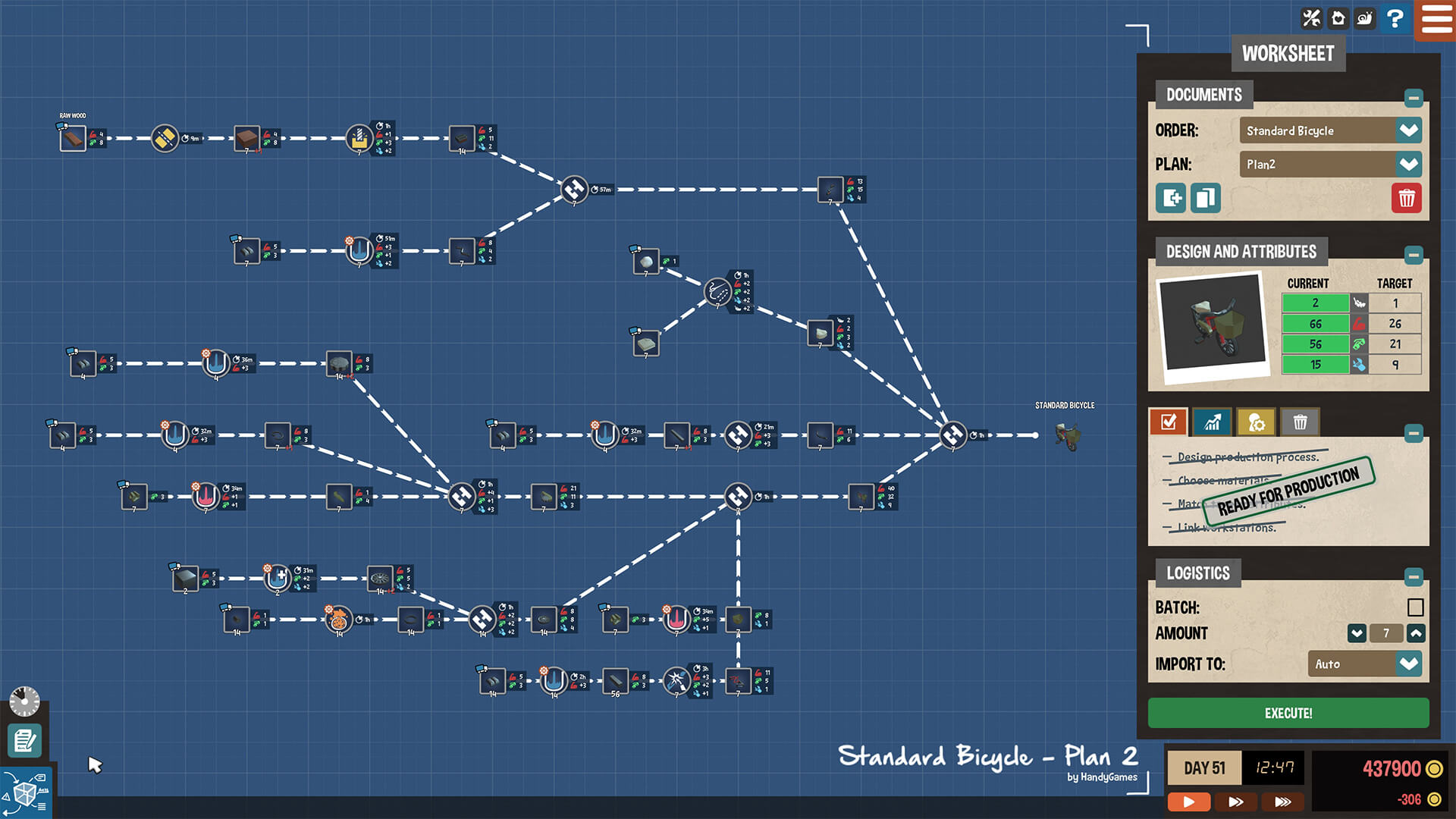 Bad tricks
So that the game does not get boring, the developers have come up with something devilish. The complexity is not your only problem, because nasty events keep coming to your way, these can range from small gnomes who dig tunnels and have to be caught, to spies, diseases, rat infestation and even saboteurs from the competition who specifically damage your machines. So you will have your hands full to keep your factory running smoothly. If you don't like these events, you can deactivate them in the game menu by activating the "serious business mode" in the options.
PS4 performance:
The game looked very good on the PS4 Pro and played pretty smoothly. The cute design has lots of small details and nice, funny animations. The music is also very pleasant. I didn't notice any bugs and no popping textures or stuttering. The controls took some time to get get used to, as I actually prefer to play time management games on the PC with mouse and keyboard, but with a little practice it is good and easy to do.
Trailer: