MX vs. ATV All Out
MX vs. ATV All Out was released 2018 for PC and Consoles, after two years the Switch port followed. Its the first time that the MX vs. AT Series comes to the Switch.
Tutorial without a menu
MX vs. ATV All Out is an off-road racer in which we can choose between motorcycles, ATVs and UTVs. Optionally, we rushed into races or first practice our driving skills on the private property. When the game is started for the first time, we automatically land on our private property, where the controls are explained to us using a tutorial, the tutorial takes about 20-30 minutes and includes three phases, then we land back on the private property, where we can then practice directly or choose during a break Select the desired game mode in the event menu. The game itself does not have a start menu, so every time we start the game we land on our private property.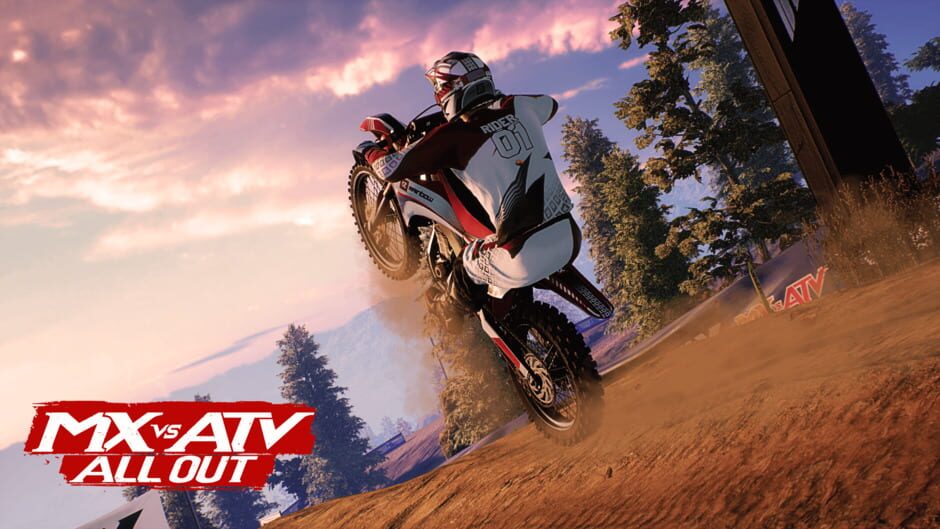 Gameplay with variety
The controls on the switch is very simple and hardly differs from the console version, in the event types "Opencross", "National", "Supercross" and "Freestyle" we can compete against other KI opponents and with a little bit luck also win. We also have different views while driving, so we can drive along our route by having a complete overview or we can adjust the view as if we were sitting directly on the machine. We can buy new equipment, better components, MX bikes, ATVs and utility vehicles through upgrades, which gives us better hands in more difficult races.
Due to the different races and the large game world that invites you to explore, we have a lot of variety. Thanks to the new "Freestyle" event, we can now do breathtaking stunts and practice tricks that will make our jaws drop.
Multiplayer mode
In multiplayer we can create our own events or join existing lobbies and compete with up to 8 players. A paid Nintendo Online membership is required for this.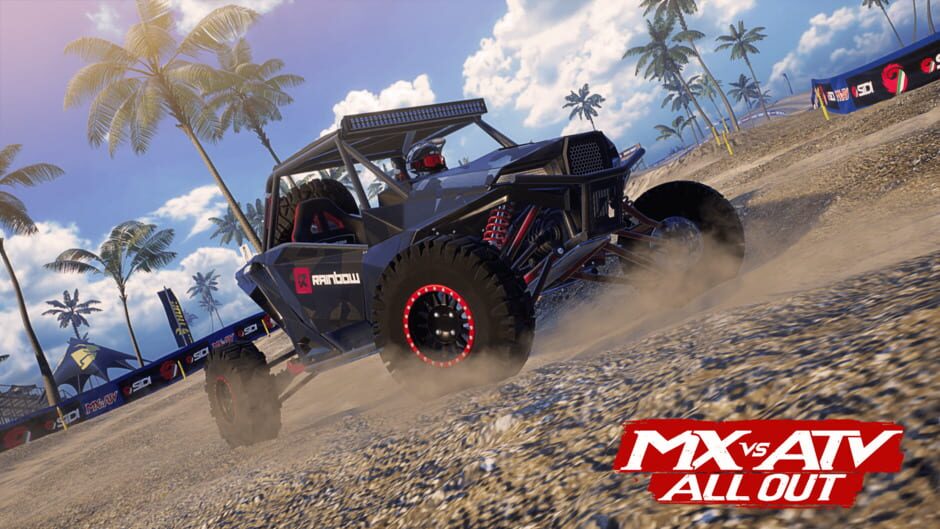 Graphics and Sound
Graphically, MX vs. ATV All Out on the switch looks very good and is also very stable, at least in handheld and tablet mode. The graphics look a bit spongy and unattractive in TV mode. There were no stuttering or other problems in my playing hours, only the loading times were sometimes a bit long. Otherwise, the port is very good. Almost every genre of music is represented and the sound effects of the bikes are good.
Trailer: