Röki
Röki is a 3D adventure with point-and-click elements from the developer studio Polygon Treehouse, which was founded in Cambridge, UK, in 2017 and is distributed by United Label. The small indie team wants to create something very special with Röki.
Story:
In Röki we slip into the role of Tove, a young girl who always has to take care of her cheeky little brother. Her father is only sleeping and grieving. When she reads a story to her brother in the evening, she falls asleep exhausted. But after a little nap she is woken up by her brother, who urgently needs to go to the toilet because the toilet house is outside. But something is wrong, because the house is surrounded by ravens, maybe Tove is still sleeping or did the Scandinavian folklore fairy tale become reality?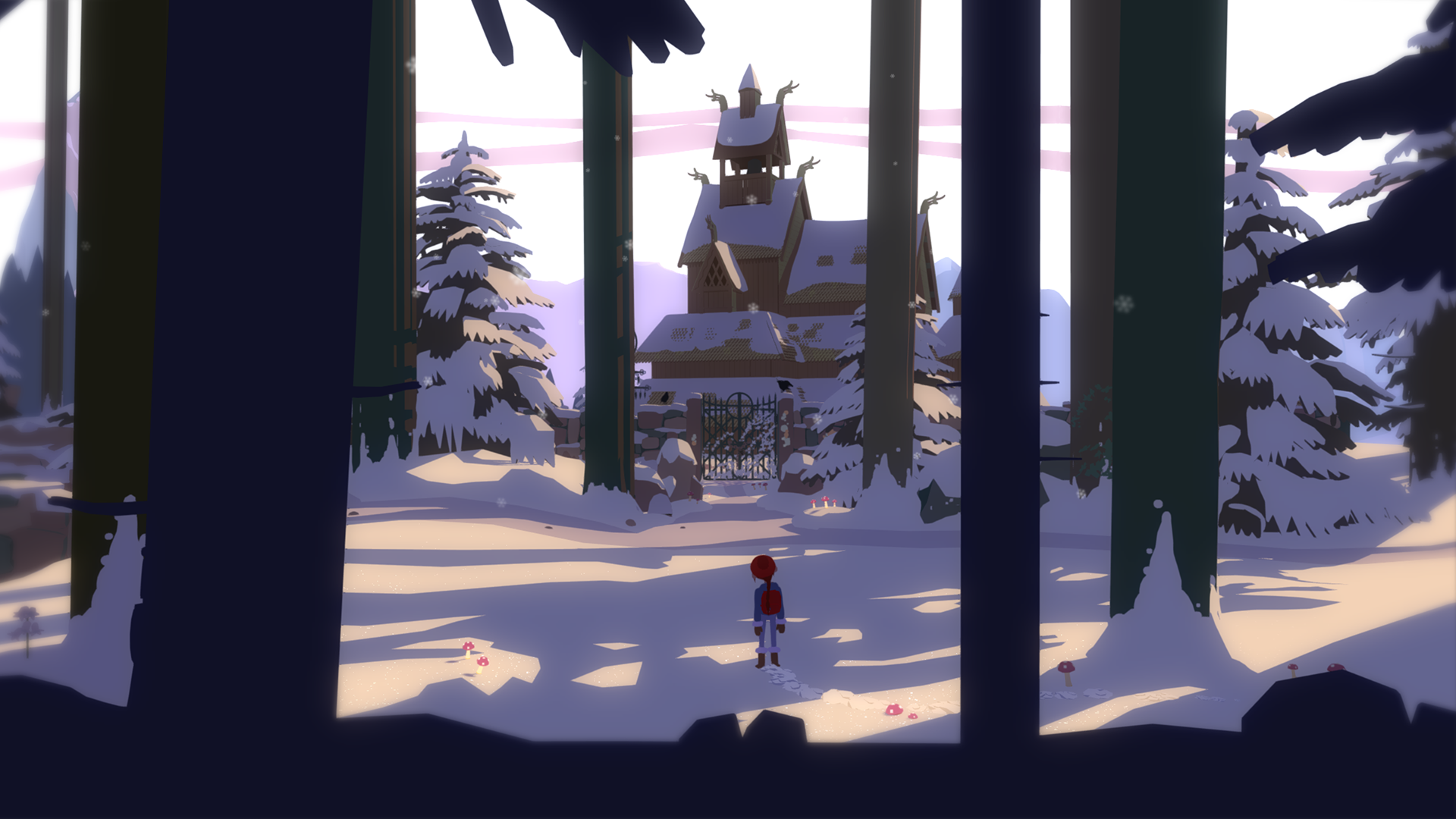 Heartbreaking story with an emotional soundtrack
The wonderful emotional music of Röki fits perfectly into the beautiful snow-covered landscape and makes the game Röki something special. We are constantly confronted with emotional things that many know, be it from friends, relatives or even from the news. Dead, loss, suffering, is unfortunately part of life and that is exactly what the developers have integrated very well and musically, if you know Ghibli films (The Wind Rises, Princess Mononoke, Grave of the Fireflies), you will immediately find something in common.
We search, collect, combine and solve puzzles
Röki has installed many point-and-click elements, so we can combine or collect things that are in the inventory, if we see things on the floor, we can also click them. The puzzles can be solved quickly and easily, but they are still fun. One scene reminded me of Blair Witch when you had to search for your brother in the forest, for example, and if you went the wrong way, you ended up at the beginning, from where you started. Or you have to help a lot of NPC's that have been made super cute and funny.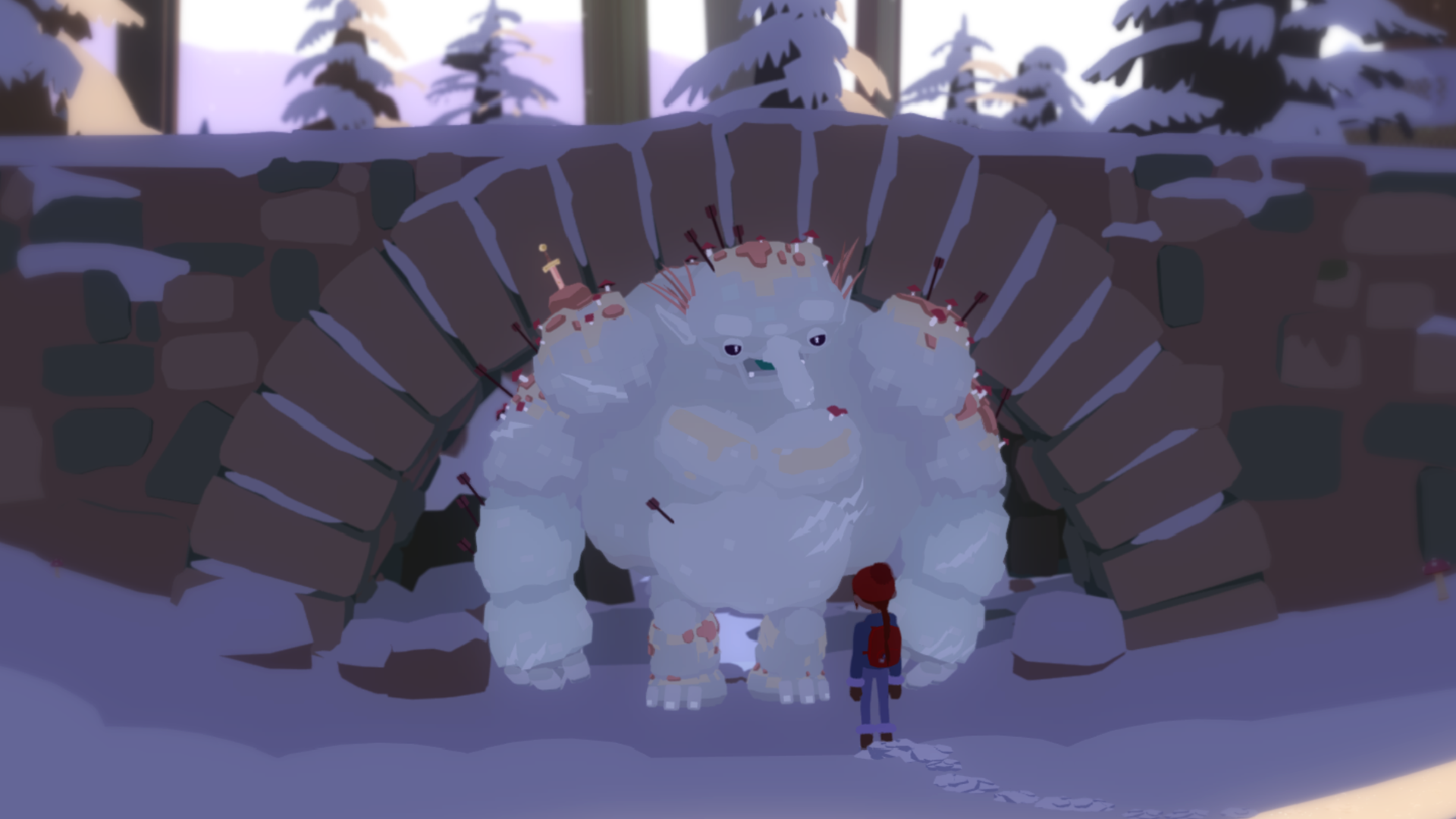 Diary and hotspot display
Tove has a diary in which she always writes small notes, these notes can be very helpful in puzzles, especially if you come back to them later and don't get them done right away. Collectibles that Tove collects also end up in the diary. The hotspot display can be used at any time, so objects can be made clearer with which we can interact, such as cupboards or puddles. This is very helpful, because in the snow, you don't always see everything immediately, puddles or covered areas are often difficult to see.
Graphics and artwork
I really liked the artwork and the graphics, it is kept very simple on the one hand it reminds me of a faded children's book in terms of color, on the other hand there is the background music, which fits well and makes the simple to something special. The artwork, characters, etc. are all cute and funny, they fit realy good into this Scandinavian storytelling.
Trailer: