Bundlestars.com presents the Bundle Stars – Reboot 1.0 Bundle which ends March 21st. DLH.Net took a closer look at the Steam bundle. It's no question that Rebbot 1.0 is definitely worth it, but we tried to find out what's HOT and what's NOT in that game collection.
Bundle Highlights
GTR Evolution is a fine addition to the various racing games developed by SimBin. This GT expansion overhauled the original base game (RACE 07) and adds several new and exciting tracks to the playlist, like the Nuerburgring Nordschleife. GTR Evolution is very realistic and offers an "as close as you can get, without actually driving the car yourself" experience to the player. Sometimes SimBin takes the realism in the handling of the race cars a bit too far, so casual gamer might have some difficulties mastering all the tracks. But GTR Evolution is a racing simulation with true addiction potential.
SpaceChem is one of the most brain-mushing but still fascinating puzzle games ever. While ushering the player deep into the secrets of Chemistry and Process controlling, SpaceChem handles the fine line between annoyingly hard and hypnotically absorbing very well so players don't realize the time flies by while trying to make a chemical process work. SpaceChem is definitely a challenging game and a must-have for brainiacs who love to puzzle up to the last detail.
All the Games in Detail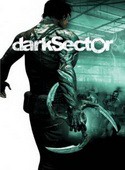 Dark Sector
Publisher: ND Games
Developer: Digital Extremes
Genre: Shooter
Infected with the dangerous Technocyte Virus, Hayden Tenno was on the edge of getting turned into a mindless killing machine. With his newfound powers evolving, Hayden must survive in his role of covert operative and become the unlikely hero in this thrilling action shooter.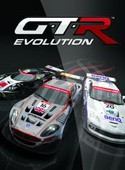 GTR Evolution
Publisher: SimBin
Developer: SimBin
Genre: Racing
Together with the included base game, GTR Evolution combines the elements of racing with touring cars, GT cars, formula cars and sports cars. From the streets of Macau to the straights of Monza or the Karussell on the legendary Nurburgring Nordschleife; this game has it all!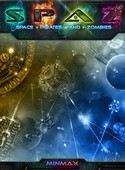 Space Pirates and Zombies (SPAZ)
Publisher: MinMax Games Ltd
Developer: MinMax Games Ltd
Genre: Indie, Action, RPG, Strategy
Space Pirates and Zombies (SPAZ to its fans!) is an action based, skill oriented, top down space combat game. Explore a persistent randomly generated Galaxy populated with story elements, factions, enemies, missions, and items… providing you with a unique experience each time you play. One of the best indie games you'll find.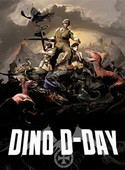 Dino D-Day
Publisher: 800 North and Digital Ranch
Developer: 800 North and Digital Ranch
Genre: Action, Indie
In 1942, Adolf Hitler has succeeded in resurrecting the dinosaurs which trampled their way through the prehistoric period. Dino D-Day is a killer multiplayer game that combines the atmosphere of WW2 games with rampaging dinosaurs, just choose which side you are on.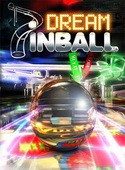 Dream Pinball 3D
Publisher: Topware Interactive
Developer: ASK Homework
Genre: Simulation
Transform your PC into 6 different multi-level 3D pinball machines: Knight Tournament, Monster Castle, Underwater World, Dino Wars, Spinning Rotors and Fantasy. No room for a pinball machine? So what! It's time to start firing those silver bullets!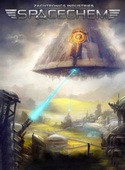 SpaceChem
Publisher: Zachtronics
Developer: Zachtronics
Genre: Puzzle, Indie
Over 50 levels of puzzle action! Construct elaborate factories to transform raw materials into valuable chemical products! Streamline your designs to meet production quotas and survive encounters with the sinister threats that plague SpaceChem. Brilliantly different, and differently brilliant!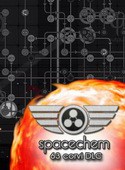 SpaceChem: 63 Corvi DLC
Publisher: Zachtronics
Developer: Zachtronics
Genre: Puzzle, Indie
In this DLC to SpaceChem you explore the past as you follow a young Bruce Novak, the future CEO of SpaceChem, and his team of engineers on a mission to collapse the star 63 Corvi into a collapsar gateway and expand the human empire.