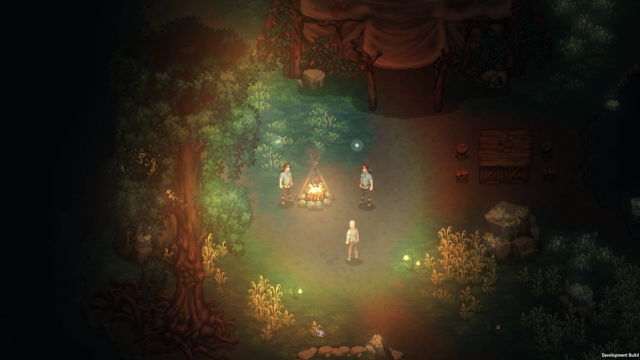 DROVA -  Forsaken Kin Unleashes Gameplay Trailer (Action/RPG)
Today, 31st of May 2023, Deck13 Spotlight and Just2D are thrilled to announce the release of an exciting and revealing 'teaser' gameplay trailer for DROVA - Forsaken Kin, the grim dark Pixel RPG set in a mystic celtic world.
The brutal open world will welcome new travellers in 2024 on PC, PlayStation 4, PlayStation 5, Xbox Series X|S, Xbox One, and Nintendo Switch.
Enslave the spirits of nature - or save them!
Welcome to the promised land of Drova, where the priests have praised this new world. Full of hope you travel through a portal into this new otherworld - just to realize that you are on your own and no one seems to appreciate the paradise. Instead, Drova is a grim world where every man is for himself.
Two factions  - one trying to enslave the spirits of nature, one trying to save the spirits to keep the world alive - which path will you choose? And, more importantly, will you be able to survive in a world which will always try to kill you?
The new Gameplay Trailer gives players the chance to take a first look at the atmospheric open world, gruesome enemies and the harsh conditions where bandits might just knock you out to rob you.  And maybe even a first look on the magic abilities players will be able to cast if they make use of the spirits of nature.
Watch the intense Gameplay Trailer to prepare yourself for an unforgiving experience. More information soon..........
Grab your axe, sharpen your blades and explore a grim dark world when Drova - Forsaken Kin will launch on PC, PlayStation 4, PlayStation 5, Xbox Series X|S, Xbox One and Nintendo Switch in 2024.