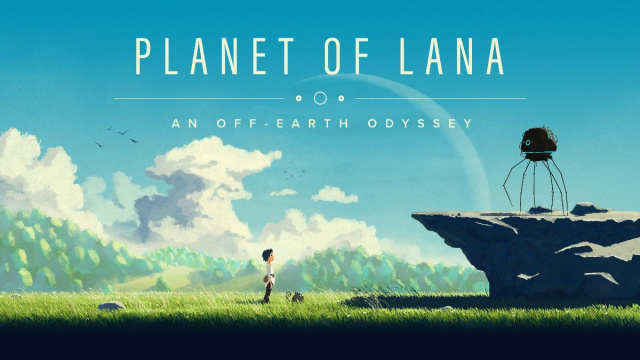 Critically Acclaimed Planet of Lana Out Today On PC and Xbox
The wait for one of 2023's most anticipated adventures is finally over with stunning cinematic puzzle platformer now on Xbox Game Pass
Gothenburg, Sweden - May 23rd, 2023 - Thunderful and independent developer Wishfully Studios are delighted to announce that their cinematic puzzle adventure, Planet of Lana, will be available later today on Xbox Series X|S, Xbox One and PC via Steam®, where it is verified for Steam Deck, and the Windows 10 Store. The highly anticipated adventure has launched to rave reviews, with EDGE praising the game for the way it "masterfully conducts the emotional highs and lows of a planetary odyssey" in its 9/10 review.

A new release trailer showcases the stunning art style, rousing soundtrack from D.I.C.E. and BAFTA-nominated composer Takeshi Furukawa, and unique companion based mechanics that made Planet of Lana one of 2023's most anticipated titles and have now won the game critical acclaim. The new trailer hints at a hidden past that may hold clues as to why gigantic alien spheres suddenly loom in the sky and stalking, spindle-legged robots stalk the lush natural landscapes of Lana's planet. It also highlights the diversity of wondrous environments you will explore in Planet of Lana, including our first look at new areas never revealed before, as well as giving us a taste of the awe and danger you will encounter as you move between relaxing platforming, tense stealth, contemplative puzzling and thrilling action.
Through dense jungles, sunlit meadows, arid deserts and the cold steel of alien architecture, the bond that connects Lana and Mui is key to survive and progress. Planet of Lana's unique companion mechanic means Lana and Mui must work in tandem to solve the game's compelling puzzles and avoid the hazards that lie between you and saving everything that matters from ruin.

"We are so excited about the fact that people are able to play Planet of Lana now on PC and Xbox and have already been humbled by the critical response to the game," said Wishfully Studios director Adam Stjärnljus. "Thank you to everyone who has shown such love and support for our game over the last few years and I hope you all enjoy it!"
Thunderful
Twitter: http://www.twitter.com/thunderfulgames
Facebook: http://www.facebook.com/thunderfulgames
Instagram: http://www.instagram.com/thunderfulgames

Planet of Lana
Twitter: https://twitter.com/planetoflana
Facebook: https://www.facebook.com/planetoflana
Instagram: https://www.instagram.com/planetoflana/
TikTok: https://www.tiktok.com/@planetoflana


Wishfully Studios
Twitter: https://twitter.com/wishfully_games
Facebook: https://www.facebook.com/wishfullystudios
Instagram: https://www.instagram.com/wishfullystudios


About Thunderful
Thunderful Group is a group of companies that develops, publishes and invests in games as well as distributes Nintendo products, games, game accessories and toys. Founded in 2017 Thunderful Games is one of the two business segments in Thunderful Group, the other being Thunderful Distribution. Over the last few years Thunderful Games has, organically and via acquisitions, grown into a global organisation with eleven development studios and over 400 employees. Besides the award-winning internal development pipeline, Thunderful Games also publishes a large number of third-party titles and invests in external game projects.

About Wishfully Studios
Wishfully is a Swedish indie game studio founded in 2018. With a passion for creating stunning artwork, deep storytelling and innovative design, they are always striving to make games that leave a lasting impact.