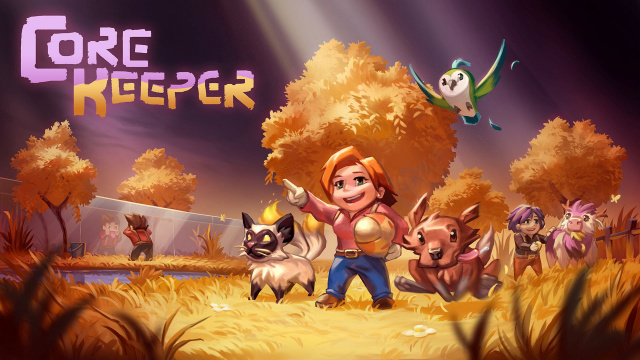 Core Keeper's 'Paws & Claws Update' Adds Pets, Creative Mode & Playable Music from Stardew Valley & Valheim Today

LONDON, UK – May 10, 2023 – Em-bark on an underground adventure with all-new cuddly companions in Core Keeper's 'Paws & Claws Update', the latest content update for the million-plus selling sandbox adventure game, available to download today.
Available as a free content update to all Core Keeper players, the Paws & Claws update introduces pets to the game for the very first time, letting you discover, hatch and care for a variety of fluffy friends.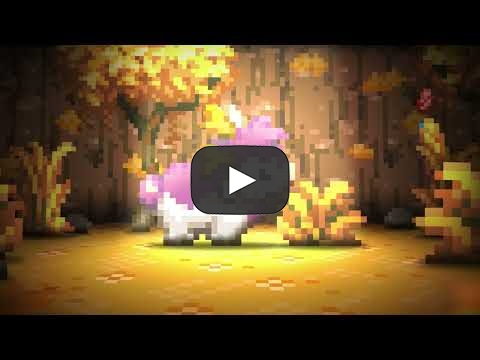 Take to the fields of the brand new 'Meadow' sub-biome with the waggy-tailed Subterrier, floppy-eared Fanhare, fluffy-furred Embertail, oozy Jr Slimes, and the aerobatic Owlux by your side. Feed and train your pets to let them gain experience and learn new skills, and use their unique combat abilities against the beasts waiting for you in battle. 
Discover farm animals like Moolins, Bambucks and the crustacean-like Strolly Poly, and tend to them to gain useful materials like milk, wool and Strolly Poly plates.
Explore your creative side with the powerful new Creative Mode, a passively-paced building mode that lets players create the underground base of their dreams without the need to gather resources or fend off enemy attacks.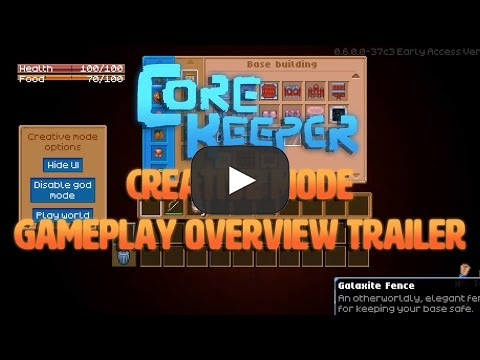 Enjoy the sounds of brand-new playable music from hit indie titles Stardew Valley and Valheim, discoverable as music sheets in the game world. Jam solo or with friends with the brand new drumkit and piano, which join the existing roster of fully-playable musical instruments, to create your own underground band.
Plus, discover a variety of highly-anticipated community-requested features, including object rotation, improved combat mechanics, a bucket to transport liquids, and a brand-new glass material, complete with refractive lighting effects and colourful new paint options.
"Core Keeper's Paws & Claws Update is our most exciting and adorable update yet, and we can't wait for players to meet the new pets and get building in our new Creative Mode with today's download," said Fredrik Präntare, Chief Executive Officer & Creative Director at Pugstorm. "It's been amazing fun to work on this update, and seeing the fan reaction to pets in our original trailer was an incredible moment. With an extensive range of new features and fan-requested additions, there's never been a better time for players to hop into the game."
With over 1 million units sold, winner of 'Best Social Game 2022' at the TIGA Games Industry Awards, and nominated for 'Best Early Access Launch' at the Golden Joystick Awards 2022, Core Keeper is a 1-8 player mining sandbox adventure set in an ancient cavern of creatures, treasures and trinkets. Mine relics and resources to build your base, craft new equipment and survive. Defeat giant monsters, discover hidden secrets, farm crops, go fishing, cook new recipes and explore a procedurally generated underground world to unravel the mystery of the ancient core.
Core Keeper is available now on PC via Steam Early Access. For more information, follow @CoreKeeperGame on Twitter and join the discussion on Discord.

About Pugstorm

Pugstorm is an award-winning development studio specialising in juicy pixel art games that will make your inner dog bark with joy. For more information, please visit pugstorm.eu. 
About Fireshine Games 
Fireshine Games is a global publisher of digital and physical videogames based in London, England. Originally established in 2014 under the name Sold Out, Fireshine Games works with studio giants such as Team 17, Rebellion and Frontier Developments as well as introducing new indie dev studios to the world like Pugstorm, Stonewheat & Sons, Spiral Circus, ColePowered Games and many more - publishing for physical and digital distribution. Fireshine is also part of the EG7 group of companies. For more information on Fireshine Games and its upcoming titles, visit the official website at fireshinegames.co.uk.