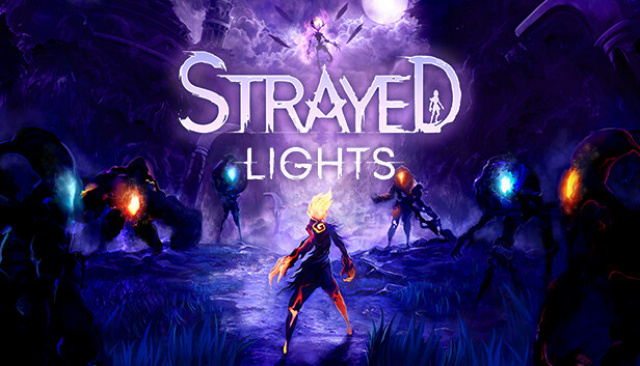 Atmospheric Action Adventure Strayed Lights
Embarks on a Journey of Awakening in New
Mix Direct Showcase Trailer
Riveting Steam demo available now for a limited time only ahead of Pax East Rising Showcase
on April 25, Strayed Lights offers a unique art direction with vibrant visuals, innovative combat mechanics and a soundtrack composed by the Grammy award-winning Austin Wintory.PC, Nintendo Switch, and Xbox One, Xbox Series X|S, PlayStation 4, PlayStation 5 — Strayed Lights, the atmospheric action-adventure game developed by Embers, has just released a brand-new trailer featured in the Mix Direct Spring 2023 showcase. The trailer reveals more about the game's stunning graphics, fast-paced combat, and abstract storyline. Set to launch across Strasbourg, France, March 17, 2023
In addition to the new trailer, Embers is excited to announce the availability of a limited time Steam demo for Strayed Lights. This demo will give players the opportunity to experience the game's mechanics, story, and gameplay firsthand ahead of its public facing as an upcoming PAX Rising Showcase 2023 inductee.

"We are thrilled to be able to share our new gameplay trailer and demo with fans of Strayed Lights," says Alexandre Arramon, co-founder and creative director at Embers. "We've been working hard to create a game that is both engaging and visually outstanding, and we can't wait for players to experience it for themselves."

Strayed Lights is an atmospheric action-adventure with fluid combat set in an intricate world imbued with mystery. Players take on the role of a tiny, growing light seeking transcendence to explore a land of otherworldly ruins and glowing trees, where entities of flickering lights and luminescent shadows reside.


Strayed Lights Key Features

● Combat: Absorb the energy of your opponents with a familiar but innovative
and challenging combat system
● Creatures: Face your inner demons and soothe immense creatures who

succumbed to their emotions
● Journey: Unlock abilities and progress towards awakening while seeing your
character grow from a newborn to an ascended being
● World: Travel through dreamlike forests, misty valleys, broken cities and dark caves, search for ancient relics to reveal the history of these lands, with an ambitious soundtrack by Austin Wintory.

The limited time demo is available now on Steam. Fans of the game can also wishlist Strayed Lights on Steam to stay up to date on the latest news and updates.

Strayed Lights is scheduled to launch on April 25 across PlayStation 5, PlayStation 4, Xbox Series X|S, Xbox One, Nintendo Switch, and PC.

For more information on the game, please visit our website, join our Discord community, subscribe to our YouTube channel, and follow us on TikTok, Twitter, Instagram and Facebook.


About Embers
Based in Strasbourg, France, Embers is a video game studio dedicated to crafting quality, original and innovative experiences across console and PC platforms. Please visit https://embers.games/ for more information.