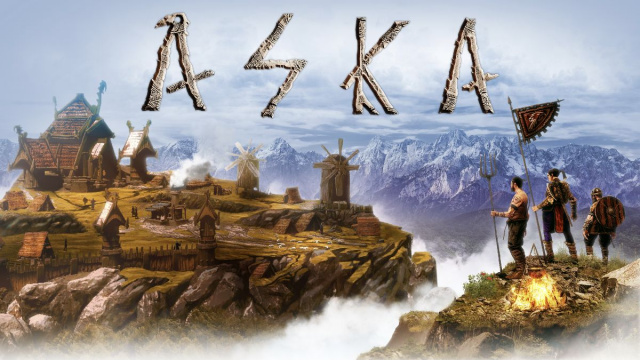 ICYMI: Alpha For Multiplayer Viking Survival Tribe Builder ASKA Starts Tomorrow
In case you missed the reveal of Sand Sailor Studio's Viking themed open-world survival tribe builder, ASKA, at the PC Gaming Show last week, we just wanted to give you a heads up that the game's alpha is starting tomorrow. Players can sign up for the Closed Alpha beginning on 24th November now by heading to playaska.com and be the first to know more about ASKA by signing up to the Discord.
ASKA places you in the role of a tribal leader landing your ship in a mystical ever-changing new realm. Up to four players can work together, commanding villagers and preparing their tribe for the ancient threat that winter will bring. This includes assigning jobs to villagers, constructing workshops, mines, farms and castles, exploring the world to discover hidden loot and resources, and fighting mythical enemies. Together, you will not just build a village, but a functioning society that you are a part of.


As you expand your tribe, you will have the ability to sail your own customisable viking ship and discover new lands in this fantastical procedurally generated world. Build outposts across these new lands and set up supply lines between settlements to transform your viking society from a village into an empire. Building a strong and stable society will give you a better chance of survival when Dead Winter hits and your tribe faces not only the harshest of elements, but the dark inhabitants of this world that have been lying in wait.