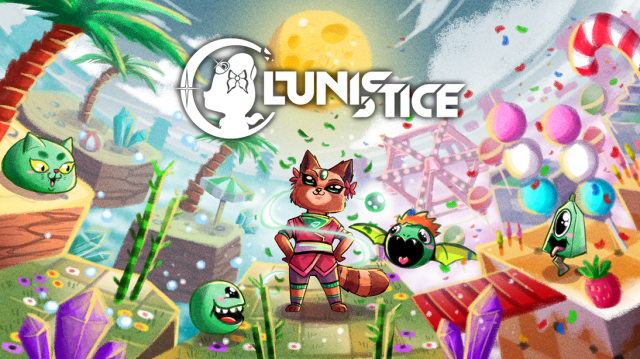 Lunistice is OUT NOW (10th Nov) on PC and Nintendo Switch!
Lunistice, a 3D platformer created with simple & fun gameplay in mind, inspired by the PSX/SEGA Saturn era, developed by A Grumpy Fox, just landed on PC and Nintendo Switch after an interesting development phase. Prepare yourself to go on a journey with Hana in a good 'ol 3D-Platformer with a true banger soundtrack.
Lunistice originally started as a challenge for developer A Grumpy Fox, who was, at that time, stuck in a creative crisis. The idea was to create a small game within the timeframe of 30 days – resulting in a complete escalation where development took more than one year. One year which not only helped overcoming the crisis but also one year which shaped an amazing experience.
Follow Hana on her journey through seven different dreams and explore a multitude of different dreamscapes created from her memories. Jump and run through an old shrine, a fancy water park, a world made out of food and more all while you try to beat your fastest times on your way to achieve the S-Rank on every stage.
Lunistice is available now on PC via Steam and GOG and on Nintendo Switch via the eShop. For a limited time a launch discount is available on Steam & GOG.



About the Dev / A Grumpy Fox
A Grumpy Fox is a one man show, developing games. The studio name was chosen to be able to say "A game developed by A Grumpy Fox". And that's the truth.
About Deck13 Interactive
Deck13 Interactive is one of Germany's leading developers. Employing more than 80 and with studios located in Frankfurt, the team develops award-winning large scale productions for console and PC.
With the "Deck13 Spotlight" label the team established a publishing service to help independent developers bring their projects to wider audiences.