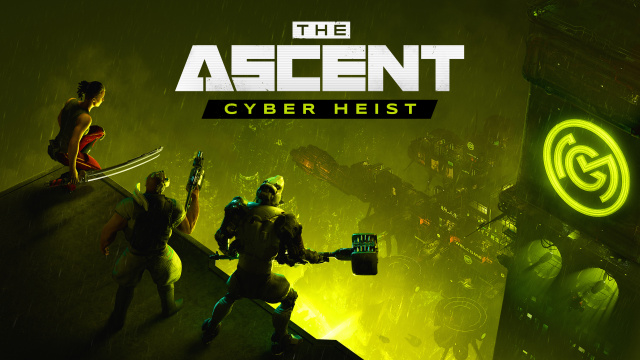 JOIN THE HEIST! CYBERPUNK ACTION-SHOOTER THE ASCENT ANNOUNCES NEW CYBER HEIST DLC 
Indents can jump back into the world of Veles for the new Cyber Heist DLC coming 18th August 

London, United Kingdom - 4 August, 2022 – Publisher Curve Games and Swedish indie studio Neon Giant are excited to announce new DLC for their popular Cyberpunk action-shooter RPG The Ascent, titled The Ascent: Cyber Heist, which will be available from 18th August 2022.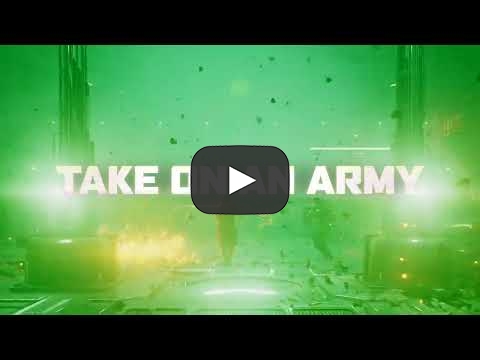 The Ascent: Cyber Heist is set after the base game's main story and is accessible for those who've completed the main campaign and want to take on a new contract for a top-secret mission. Continue the story either solo or co-op with friends in a range of all new main missions and exciting side quests. Players can blast or smash their way through with brand new weapons, including advanced melee combat, in a new never explored before location.
In Cyber Heist, Kira, your former employer, has a new top-secret job, and as a newly independent contractor how could you refuse?  Venture outside of your familiar arcology into a brand new arcology owned by the Malhorst-Gelb Group. There's some new ground-breaking tech ripe for the taking, but you're not the only one with their sights on the prize.
Solo or in co-op with your friends, take on new challenging missions, explore brand new environments, fight your way against new enemies, and experience new ways of fighting using melee weapons!
CONTINUE THE STORY – SOLO OR IN CO-OP: The Ascent: Cyber Heist can be accessed once you've completed the base game campaign. Bring your friends with you to take on this new challenging contract. Your squad hasn't caught up with you yet? No problem, as long as you as the host has completed the main campaign, your squad can join up and help! (We know you'll be carrying them anyway...) 
NEW WEAPONS: Speaking of carrying, experiment with all-new weapons, including for the first time in The Ascent – Melee weapons! So now you can get up close and personal with the new Rock Crusher and Guillotine!
NEW OVERWORLD LOCATIONS: Discover and explore a brand new arcology owned by the Malhorst-Gelb group with breathtaking new locations and environments.
NEW MAIN & SIDE MISSIONS: Continue the story of The Ascent by completing new challenging main and side missions. Encounter colorful new characters like Ontario and Zell along the way, and fight against new enemies. 
Cyber Heist will be available for £7.99/€9.99/$9.99.
Cyber Edition
There is now a special Cyber Edition of The Ascent available, this includes the previous DLC packages Cyber Warrior and Cyber Sec  plus the new Cyber Heist DLC, all for £36.99/€44.99/$44.99
Noghead Plush
The Ascent brings you Noghead! Designed by Curve Games and Neon Giant, Noghead Plush is made with an Ultra Soft Fleece exterior that feels amazing! A powerful ally to have in-game and an adorable plushie companion in real life. 
To find out more check out the link here: Noghead Plush | Makeship
About The Ascent 
A solo and co-op action-shooter RPG set in a sci-fi cyberpunk world, The Ascent is the first title from Neon Giant, a new 12-person studio composed of games industry veterans who were some of the minds behind iconic AAA titles such as the Gears of War, Bulletstorm and Wolfenstein franchises. The Ascent is now available on Xbox Series X|S, Xbox One consoles and PC and Xbox Game Pass.
Store links
Related Links
About Curve Games
Curve Games is an award-winning independent label working with developers across the world to deliver the best in interactive entertainment. With a uniquely diverse games catalogue that includes renowned indie hits such as For the King, Bomber Crew, The Ascent and Lawn Mowing Simulator, and the multi-million selling smash hit Human Fall Flat, Curve Games has taken its place as one of the leading games publishers worldwide.
About Neon Giant
Neon Giant is a small team of experienced games industry veterans with a heritage in some of the world's biggest action game franchises. With our combined know-how, passion and ambition, we've set out to create a new type of studio. Our intention is to draw upon our AAA experience and focus on working efficiently, empowering each individual in order to maximise our creativity and push the boundaries of making really fun videogames.
At Neon Giant, every team member is a key player in our bold vision of creating world-class action games that will stand proud and tall with the giants. Small is beautiful, small is Neon Giant.