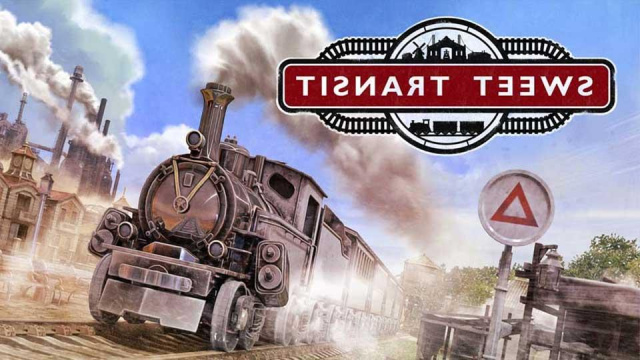 THE CABOOSE IS LOOSE:
LOCOMOTIVE-LED CITY BUILDER 'SWEET TRANSIT'
ARRIVES TO-THE-MINUTE IN STEAM EARLY ACCESS
Build an intricate rail network from the comfort of your PC,
and enjoy 10% off during early access launch week

Thursday, 28th July 2022 – Team17 and Ernestas Norvaišas have today announced that Sweet Transit, the systems-led, train-powered city builder by the ex-Factorio 3D artist and developer, is now available to purchase in Steam Early Access. Players can pick up the base game for £17.49/€21.99/$21.99 or grab the Supporter's Pack for £21.98/€26.98/$26.98, the latter of which includes the game and a digital version of its jaunty original soundtrack. All purchases during early access launch week will receive 10% off, with an additional 10% discount for all those picking up the Supporter's Pack. 
Following a successful beta earlier in the year, Ernestas Norvaišas, the game's solo developer, has worked closely with the community, implementing feedback, features, and quality of life improvements all the way up to early access launch. Ernestas is now thrilled to welcome PC strategy fans and locomotive enthusiasts to the game's intricate, train-powered world. 
Ernestas Norvaišas, solo developer, Sweet Transit, said:  
"It's only been a year and a half since I started as a solo developer, working full time on a game that I love. I'm excited by today's early access launch as it means I can finally share Sweet Transit with the world. While it feels like a huge milestone, it is far from the end of the journey, and I look forward to continuing to work closely with the community and Team17 to build on my vision for Sweet Transit and make it a go-to for strategy fans and train enthusiasts." 

 
A development roadmap for Sweet Transit features below, charting the additions and changes players can expect following the game's early access debut. 
Home to a world where the railway is king and trains are the sole means of transportation and expansion, Sweet Transit sees players use these mighty iron horses to build new settlements, create intricate production lines, and grow humble villages into thriving metropolises while moving through distinct eras such as the introduction of steam power and the invention of the combustion engine.
Those looking to dip a toe into Ernestas Norvaišas' wonderful world of trains can enjoy a brand-new early access launch trailer below: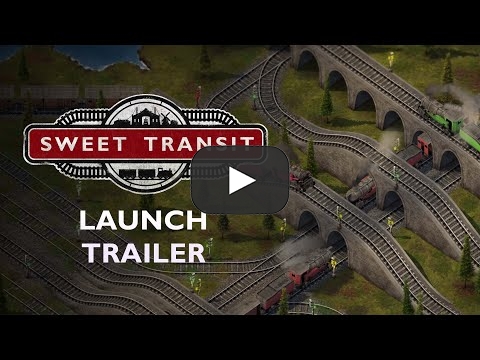 Sweet Transit Key Features
Systems-led city builder: Starting with a single warehouse, build a thriving interconnected world of villages and cities as you expand your rail network and evolve your society
Customisable rail network: Construct platforms and stations linked by intricate railway routes to help connect settlements and ensure a painless transit for both workers and civilians
Evolve your industry: From steam to diesel, play through distinct eras of the railway and plan the most economical expansions using the technology at your disposal
Be a person of the people: Keep a close eye on your citizens and ensure their needs are met as you expand your routes and scale up your settlements
Full modding support: Create custom content via Steam Workshop, including structures, locomotives, in-game rules, progression markers, and graphics 
Sweet Transit is now available to purchase in Steam Early Access. To keep up to date, follow us on Twitter, and join the community on Discord. 
About Ernestas Norvaišas 
Ernestas Norvaišas is a solo independent developer based in Lithuania. A strategy enthusiast and former 3D Artist at Wube Software (Factorio), Ernestas' first title, Sweet Transit, is now available in Steam Early Access. Visit www.sweettransitgame.com for more information. 
About Team17 Digital   
Founded in 1990, Team17 Digital is a leading developer, video games label, and creative partner for developers around the world. Part of Team17 Group plc, which floated on AIM in 2018, Team17 Digital has an extensive portfolio comprised of over 120 titles, and fully encapsulates the spirit of independent games. Team17 Digital's portfolio of multi-award-winning and award-nominated in-house brands include Hell Let Loose, Golf With Your Friends, The Escapists, and the iconic Worms franchise, alongside its games label partner titles, including the award-winning games Blasphemous, Greak: Memories of Azur, and Overcooked! franchise. Visit www.team17.com for more info.