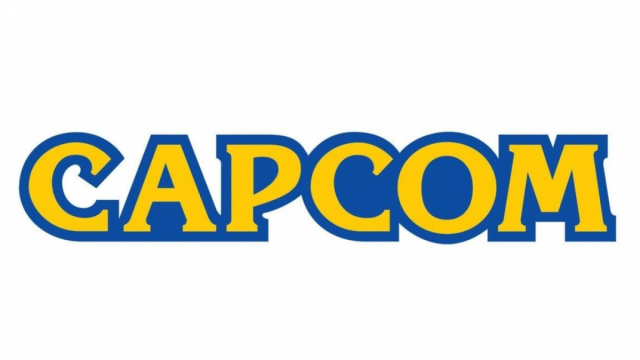 Survival is Just the Beginning in the Reawakened Resident Evil™ 4 on March 24, 2023
Resident Evil™ Breathes New Life Into a Genre-Defining Classic to Bring State-of-the-Art Survival Horror to Modern Consoles and Steam
SAN FRANCISCO – JUNE 02, 2022 – Today on PlayStation's State of Play digital event, Capcom, a leading worldwide developer and publisher of video games, announced Resident Evil™ 4, a remake of the original Resident Evil 4 released in 2005. Reawakened for 2023, Resident Evil 4 preserves the essence of the original while using Capcom's proprietary RE Engine to deliver modernized gameplay, a reimagined storyline, and vividly detailed graphics. Resident Evil 4 is scheduled to release on March 24, 2023 for PlayStation®5 (PS5™) console, Xbox Series X|S and PC via Steam.
 
As a title that set the standard for the later Resident Evil™ franchise, the original Resident Evil 4 introduced the Third-Person-Camera to the long-running series, which has shipped over 125 million units worldwide since the first title debuted in 1996. This new perspective brought players into the action and horrors encountered by protagonist Leon S. Kennedy during his daring rescue mission.
 
Resident Evil 4 joins Leon S. Kennedy six years after his hellish experiences in the biological disaster of Raccoon City. His unmatched resolve caused him to be recruited as an agent reporting directly to the president of the United States. With the experience of multiple missions on his back, Leon is dispatched to rescue the president's recently kidnapped daughter. Leon tracks her to a secluded European village, however after making first contact he discovers a fervor beyond reason grips the local populace.
 
Now, this reimagined tale of survival in the face of overwhelming terror returns to deliver a visually stunning modern gaming experience that is true to the promise of the original release. Many team members from the production of 2019's top-selling and critically acclaimed Resident Evil™ 2 also make their return to delve deeper into the essence of Resident Evil 4. Fans and newcomers alike can revel in both the new and familiar, as RE Engine heightens the original's creative direction to tell a story that is darker and even more unsettling.
 
Resident Evil™ Village Announced for PlayStation®VR2
Today during PlayStation's State of Play broadcast, Capcom revealed Resident Evil™ Village will soon deliver an even more up close and personal experience by creeping onto PlayStation®VR2.
 
The story mode for the award-winning eighth main entry in the Resident Evil™ series is in development for PlayStation VR2 on PlayStation®5. Ethan Winters' terrifying tale will deepen the immersion by utilizing the new headset's 4KD HDR display, eye tracking, 3D audio, and other advanced features. The journey through Castle Dimitrescu and the surrounding village is more intense than ever before when experienced in VR, drawing players into a hyper-realistic world that virtually feels tangible.

 
The experience will include support for PlayStation VR2 Sense™ technology and introduce new ways to interact with the world of Resident Evil Village. These controllers empower players to perform intuitive actions, such as raising their arms to guard against enemy attacks. The VR campaign also introduces other new gameplay elements, such as the ability for Ethan to dual wield weapons.
Capcom Redefines the Fighting Game Experience with Street Fighter™ 6 Charging onto the Scene Worldwide in 2023
Here comes Capcom's newest challenger! Street Fighter™ 6 launches worldwide in 2023 and represents the next evolution of the Street Fighter™ series which has sold more than 47 million units since its debut 35 years ago. Powered by Capcom's proprietary RE Engine, Street Fighter 6 spans three distinct game modes, including Fighting Ground, World Tour and Battle Hub. The experience also includes innovative new gameplay features, plus enhanced visuals for every aspect of the game. With more ways than ever to play, Street Fighter 6 has something for everyone – new and old fans alike – and will be ready to take on all contenders when it launches on PlayStation®5, PlayStation®4, Xbox Series X|S and PC.
 
Street Fighter 6 delivers a combo of unique fighting game innovations including:
Brand New Game Modes: The Street Fighter franchise continues to hone its skills and redefine the fighting genre with the introduction of three new foundational modes – Fighting Ground, World Tour and Battle Hub.
In-Game Commentating: The Real Time Commentary Feature incorporates the voices of popular Fighting Game Community (FGC) commentators like Jeremy "Vicious" Lopez and Ryutaro "Aru" Noda directly into the game! Players will have a choice of personalities to narrate matches as they happen with easy-to-understand gameplay explanations. This feature will also support subtitles in 13 languages for increased accessibility.
New Control Scheme: The Classic Control Type is back alongside a new option. The Modern Control Type allows players to jump into the action with simplified inputs. Special moves are easier to execute with this scheme by combining one button press with a directional input.
New Core Fighting Mechanics: Street Fighter 6 introduces the Drive System, a new gauge used to perform five distinct techniques to enhance a player's offensive or defensive capabilities, including Drive Impact, Drive Parry, Overdrive Art, Drive Rush and Drive Reversal.

In addition to new gameplay innovations, Street Fighter 6 also celebrates what fans love about the franchise by uniting core fighting modes from previous titles – including Arcade Mode, online matches, Training Mode, local versus battles and more – to the Fighting Ground experience. From iconic World Warriors like Ryu and Chun-Li, to the final addition to the Street Fighter™ V roster Luke, and our new expert breakdancer Jamie, players will have a wide range of fighting styles and skills to master. We look forward to revealing more about which other combatants will join the roster of playable characters later this year.
 
Capcom will also have much more to share on World Tour and Battle Hub as Street Fighter 6 gets closer to launch. For now, what we can share is that World Tour is a single-player immersive story mode that pushes the boundaries of what a fighting game is and allows players to leave their own legacy with their player avatar. Battle Hub, shown only briefly so far, provides players with new and unique ways to engage, communicate and interact.
 
To dive deeper into Street Fighter 6, check out the latest blog post here and the YouTube trailer here.