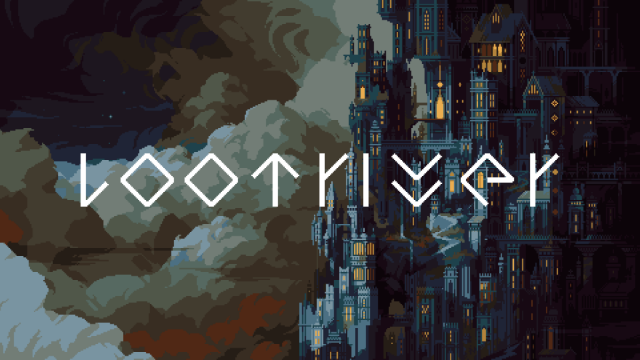 Start Exploring The Unholy Loot River On May 3rd As 'Souls Meets Tetris' Roguelike Hits PC & Xbox
Xbox Game Pass subscribers can enter procedurally-generated labyrinthes and begin battling nightmarish bosses on Day One
Nová Dubnica, Slovakia - April 20th, 2022 - straka.studio, with the support of SUPERHOT PRESENTS, are delighted to announce that players can finally begin exploring the abomination-filled waterways of the anticipated Loot River on Xbox Series X|S, Xbox One and PC on May 3rd. The 'Dark Souls meets Tetris' action roguelike will also be available to download for Xbox Game Pass subscribers on release day. Discover a rich combat system, a varied bestiary of cursed enemies, procedurally-generated labyrinths packed with a bounty of build-changing weapons, spells and other loot, and a rich, lore-filled, fantasy-inspired world to explore.

In Loot River, players are able to harness the power of the Relic to shift the ground beneath them, sliding around on the floating pieces of ruined landscapes. These Tetris-like blocks can be slotted together to solve spatial exploration puzzles and employed creatively as a tool in combat to manipulate enemies and control the space on which your battles take place. As players venture through these endless catacombs, they'll encounter horrifying beasts, lost travelers, and epic bosses.
As players explore ruined waterways, they can discover a wealth of new weapons, gear, spells and unholy knowledge: swords that thrust you forward towards enemies; axes that shoot projectiles; elemental enchantments; spells; armour and charms that imbue you with unique abilities. Combining these to create powerful and surprising synergies is crucial in helping you get further with each run. straka.studio's recent developer walkthrough gives you a tantalising taste of the possibilities these combinations can offer.

Drawn to shards of an unholy relic, wandering nomads have found themselves in a perpetual cycle of life and death, losing their sanity as they journey through endless parallel realities, devouring each other to absorb the knowledge of their fellow travelers. No two journeys are ever the same as countless lost souls float through the Loot River.

"I'm so pleased to finally announce that we will be bringing Loot River to PC and Xbox, via Xbox Game Pass, on May 3rd," said creative director Miro Straka. "The attention the game has gotten over the last couple of years at showcases like Guerilla Collective, Day of the Devs and Xbox's ID@XBox events has been incredible, but what I'm really looking forward to is getting the game in players' hands!"
Visit the Loot River website: https://lootriver.com/
Follow straka.studio on Twitter: https://twitter.com/straka_studio
Join the Loot River Discord: https://discord.gg/lootriver

Wishlist on Steam: https://store.steampowered.com/app/1494260/

About straka.studio
straka.studio is a small Slovakian outfit that creates games focused on transforming the world around the player. After developing the mobile spatial puzzlers Euclidean Lands and Euclidean Skies, straka.studio has turned its attention to its most ambitious project yet, the action-roguelike Loot River, coming to Xbox and PC.

About SUPERHOT PRESENTS
SUPERHOT PRESENTS is an indie game funding initiative created by the team that made SUPERHOT. After making a runaway success through sheer gumption and foolhardiness, the studio now aims to give other foolhardy, upstart indies a hand. Shipping a game without a publisher or investors is daunting and can feel like a huge leap of faith, so the SUPERHOT team aims to make that jump a little less scary for indie developers.