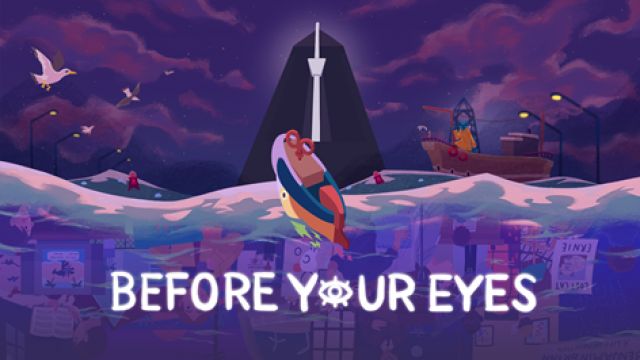 Before Your Eyes Team celebrates BAFTA win with new and "fancy" accolades trailer

Goodbyeworld Games and Skybound Games have released a brand new, "fancy" trailer to celebrate the recent BAFTA win for Before Your Eyes, the first-person narrative controlled entirely by your blinks. With a BAFTA under their belts, the title continues to be recognized for its groundbreaking design by also earning a Webby Award nomination for 'Best Technical Achievement'. This is the beginning of exciting news around Before Your Eyes in 2022 and we're looking forward to sharing more information soon!
Embark on an emotional journey as Before Your Eyes immerses you in the colorful world of Benjamin Brynn's memories, both joyous and heartbreaking, as his whole life flashes before your eyes. Guided by The Ferryman, blinks detected by your webcam ultimately decide the story and its outcome, in this innovative form of narrative gaming.
Before Your Eyes is available on Steam and Epic Games Store.