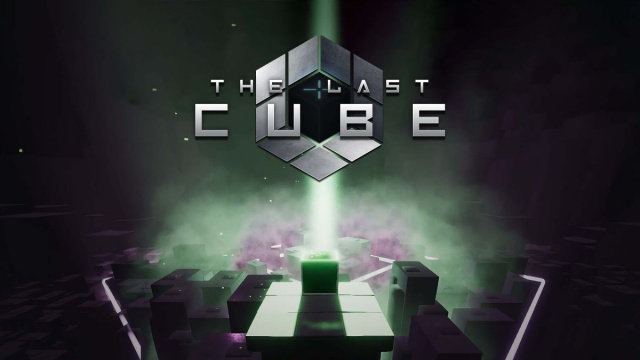 You've Completed The Rubik's Cube - Now The Time Has Come For The Last Cube, Demo Out Now On Steam

Solve 3D brain-teasers across an array of otherworldly landscapes
Espoo, Finland - April 14th, 2022 - Looking for a fresh puzzle game with delightful aha-moments and an atmospheric setting after playing games like Portal or The Witness? Get a taste of the novel puzzle gameplay of The Last Cube in the new 40-minute demo on Steam. The Last Cube is available to buy on PC, PlayStation, Xbox and Switch for $19.99 / €19.99.

You play as the last sentient cube and must overcome obstacles and find secrets with the power of special stickers that you latch onto the sides of your cube. Your puzzle solving arsenal and abilities are quickly expanded upon as your cube keeps rolling - this trend of keeping things fresh will only continue in the full game, after the demo ends! The levels in The Last Cube are divided into six diverse biomes - in this demo, you'll get a glimpse into two of them.

The Last Cube is a brain-achingly good puzzle game where you aim to guide your cube through a wide and mystifying world, the secrets of the past only becoming clearer as you venture onwards. But, it will never be easy! From brutalist architecture to oppressive lava lit factories, you'll be challenged to think outside the box.
However, the journey doesn't stop there, only the most dedicated players will uncover all of The Last Cube's bevy of collectibles and bonus stages littered throughout the adventure. Do you have what it takes to solve the puzzle tracks left by your ancestors and save this peculiar world from collapsing?

"Here at Improx Games, we've been blown away by the amount of support we've received for The Last Cube, and so we only thought it right that we give a little something back and give a taste of the game" said Max Samarin, creative director at Improx Games. "We hope, that through releasing the demo, we can give others a chance to fall just as much in love with The Last Cube as we have."
More information on The Last Cube:

Follow Improx Games on Twitter: http://twitter.com/improxgames
Like Improx Games on Facebook: http://facebook.com/improxgames
Follow Improx Games on Instagram: http://instagram.com/improxgames
Visit The Last Cube website: https://www.lastcubegame.com/
Join The Last Cube community on Discord: https://discord.gg/P28q6fb86g

About Improx Games
With their roots in game jams and pixel graphics, five Finnish students founded Improx Games in 2016. Their first game gathered over 150,000 downloads on Steam and 8 million views on YouTube. As the team's rate of mastering their craft has grown exponentially, the next project they started is quite ambitious. Since 2017, Improx Games has been working on a beautiful 3D puzzle platformer, The Last Cube, has already won awards and earned nominations internationally. The Last Cube is available now on PC and consoles