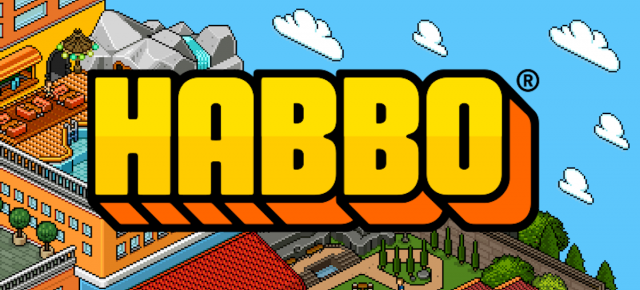 Azerion consolidates its position at the forefront of the Metaverse & Web 3.0 by integrating NFTs in Habbo
Owning a Habbo Avatar unlocks Habbo Club and Builders Club perks, an exclusive NFT Furni and a special Habbo Avatar skin
Helsinki, FI -- January 12th, 2022 -- Sulake, part of the digital entertainment and media platform Azerion, announced today the completion of the first stage in evolving the Habbo metaverse by bringing it to Web 3.0, with owners of NFTs from the Habbo Avatars collection being able to play in-game with their NFT Avatar as their own unique character while receiving new perks including Habbo Club and Builders Club memberships and exclusive NFT furni items. NFT furni is one of the most exciting integrations of NFTs in the game so far and can be used to decorate your Habbo room like any other furni.
"Habbo is looking to spearhead adoption of this new technology positioning itself at the forefront of blockchain gaming with these new ways of integrating NFTs into your normal game experience," said Valtteri Karu, CEO of Sulake. "Our goal is to make Habbo a leading example of the possibilities of NFT gaming in the new Web 3.0 metaverse."
"While the Metaverse has been on everyone's lips this autumn, Habbo has already begun integrating NFTs into its existing game," said Jurriaan van Teunenbroek, Vice President of Games & Content at Azerion. "Habbo is ahead of the curve in this respect, which is a huge accomplishment for an existing product that has been around for over 20 years. This is a testament to the prominence of the Habbo brand"
In order for owners to receive these in-game perks, players had to connect their Ethereum wallet to their Habbo account. Additionally, NFT furni is distributed using the Immutable X (IMX) service, an environmentally-friendly way of transferring items across the Ethereum blockchain with minimal carbon impact. As such, owners had to register their Ethereum wallets in IMX before December 8th, 2021 in order to receive the furni airdrop, or risk missing out on these exclusive items.
Habbo Avatars NFT Owners received their exclusive NFT furni on December 8th, 2021. And finally, access to the owners' Habbo Club / Builders Club perks and the ability to use the Habbo Avatar NFTs as their own unique in-game character all came into effect by December 22nd 2021.
About Habbo and Sulake
Sulake is a social entertainment company focused on providing a safe and fun online service for self-expression through its games, Habbo and Hotel Hideaway. Sulake was founded in 2000 by a small team of passionate people and now after 21 years, Habbo is still one of the largest virtual communities in the world, reaching players all over the world each month. With paying customers in over 150 countries and approximately 600 thousand active users a month, Habbo continues to be a hugely popular and globally recognised brand.

Sulake's mission is to enable its users to meet new people, make friends and give them a place to create and share their user-generated content in fun virtual surroundings. Sulake is a leader in ensuring online safety for children and was acquired in 2020 by Dutch digital entertainment and media platform Azerion. www.sulake.com