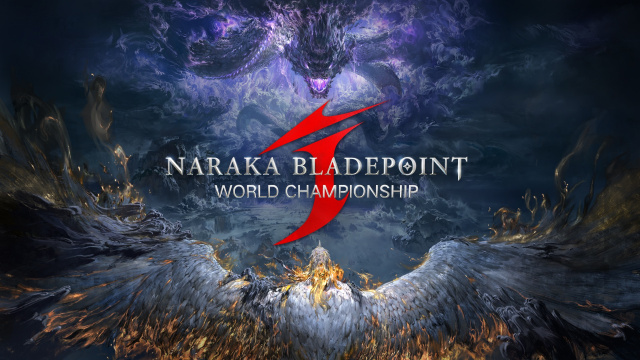 24 ENTERTAINMENT TO HOST NARAKA: BLADEPOINT 'THE WORLD CHAMPIONSHIP' IN SINGAPORE STARTING 13th JANUARY 2022.
The World's Championship will be held amidst the gorgeous scenery of Singapore, with a grand total prize of $1.5 Million.

Hangzhou, January 10th 2022 | Leading Chinese developer 24 Entertainment is proud to announce that NARAKA: BLADEPOINT will hold its first major competitive tournament, 'NARAKA: BLADEPOINT World Championship' (NBWC), where players will test their might and showcase their skills on Morus Isle. After the glory of their regional victories, trios that represent the very best of NARAKA's global talent will face off. Ultimately only one team can emerge victorious and be crowned NARAKA: BLADEPOINT World Champions. The winners will be bestowed with 'The Ancient Cup' and a grand total prize of $1.5 million USD.
The championship will be livestreamed between Thursday 13th to Sunday 16th January, 4PM (GMT+8), every day on the official NARAKA: BLADEPOINT Twitch Channel, and on Facebook.

The World Championship will be streamed in ENG language via Twitch. Vietnamese audiences will be able to tune in via Facebook and NimoTV.
Livestream viewers on Twitch, Facebook and NimoTV are eligible to win exclusive in-game NARAKA: BLADEPOINT World Championship items.





The qualifiers will consist of teams from all across the globe, ranging from North America, Europe, South East Asia and Asia. Amongst those competing for glory are four pro teams, consisting of Nigma, Alliance, NOCT & LDLC OL. There will also be another twelve teams from mainland China.
24 Entertainment and NetEase welcomes NARAKA fans to come together in a huge celebration of the journey so far. Take a seat and prepare to watch thrilling battles of skill, excellence and virtue as NARAKA: BLADEPOINT makes its world debut on the competitive stage and crown its first winner.
Make sure to keep up to date with all the latest NARAKA: BLADEPOINT action on the NARAKA site, Twitter, Facebook, Twitch, Steam, and Discord.
About 24 Entertainment
24 Entertainment is a Chinese game studio founded by a group of artists, engineers, and designers; who are all gaming industry veterans. We have a shared vision of introducing global players to Eastern cultures through cutting-edge gaming technology.