TURN-BASED PARTY RPG SPIRE OF SORCERY RELEASES IN STEAM EARLY ACCESS ON OCTOBER 21st
Lead a party of runaway mages through the unexplored lands full of dangerous encounters! Combine spellcasting, alchemy and equipment to prevail over opponents. Unlock spells, discover recipes, find new party members and expand the Spire to forge your own path to mending the world!
Charlie Oscar
(creators of the acclaimed
Gremlins, Inc.
) announces today that
their anticipated turn-based party RPG Spire of Sorcery releases on Steam Early Access on October 21st for €20/$20/¥2.000
. The game includes 3 chapters with high replayability, and will launch in 7 languages (English, Japanese, Korean, German, French, Russian and Simplified Chinese); the studio has announced a development roadmap with a major update with new content set to ship every two months. You can find more details about the first Early Access version
here
.
Charlie Oscar started developing Spire of Sorcery in 2018, and after a number of prototypes pivoted to the current concept in late 2020. Since then the game has gathered a sizable following -- with 77,177 wishlists as of today, it's among the 200 most-wishlisted games on Steam. Nearly 20,000 people tried the game's playable demo during this summer's Steam Next Fest alone, making it
one of the most anticipated indie games of the year.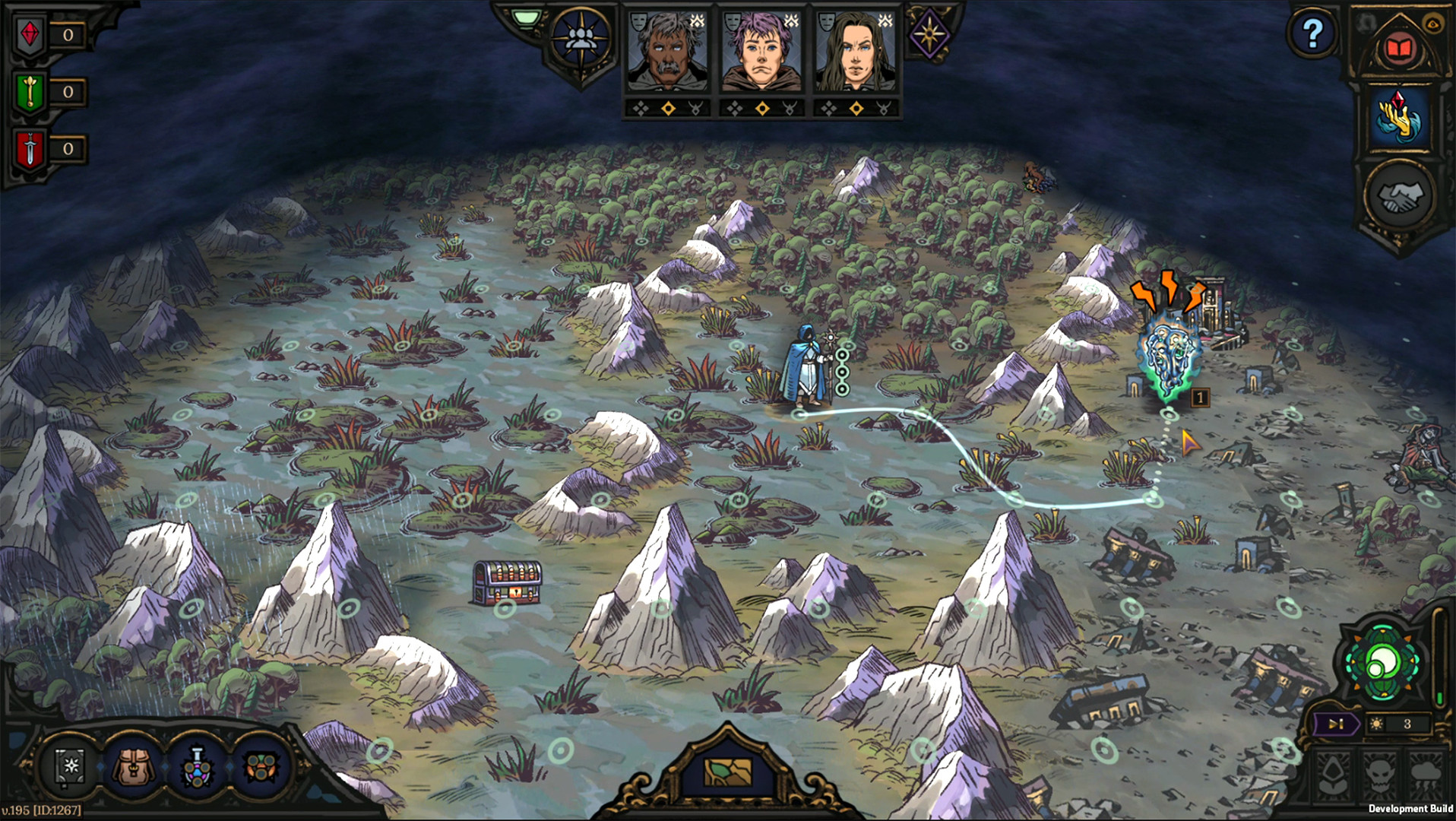 Spire of Sorcery mixes turn-based strategy, RPG, exploration and roguelite elements: the world of Rund is way larger than what you can explore in one play-through, and every challenge has alternative solutions. From the Spire of Sorcery, a sentient citadel of mythical origins, your adventures will take you through the many wonders and perils of the Wild Lands – escaping from the Inquisition as well as gathering the resources and knowledge you need for your cabal to grow in power. You'll have to manage your party, taking their mood and personal traits into account, as well as find new members and level them up to make your cabal more powerful. In combat, cast your spells using a unique deck-building system, and empower your mages with alchemic potions and special equipment.
Explore the original world of Rund to discover creatures, resources and recipes
Cast spells, including combos, to affect opponents and trigger environmental effects
Concoct substances that range from curative to explosive
Prevail in encounters by combining the effects of spellscasting, alchemy & equipment
Manage your party, considering mood and personal traits of its members
Find new party members and increase their stats to reach their true potential
Taste any resource that you find to modify the looks of your party members
Collect resources to cook food that may taste great (or horrible)
Expand the Spire with new rooms that offer new mechanics
Break into ancient barrows, dispel cursed weepers & battle infection-ridden gigglers
Resolve mini-stories that pose moral choices, affecting the mood of your party
ABOUT CHARLIE OSCAR
Charlie Oscar is an independent team of video game industry professionals based in Vilnius, Lithuania. The studio was founded in 2013 with the goal of developing original video games and board games for a global audience. Their first game, the native digital board game Gremlins, Inc., was released on Early Access in 2015 and moved to full release in 2016; since then has become a cult classic, with a dedicated community that keeps playing and competing in its tournaments to this day. Spire of Sorcery began as a prototype in 2018, and entered a Limited Early Access period in late 2019. By the autumn of 2020, after several playable prototypes, the game has pivoted to its current concept of a turn-based, exploration-heavy party RPG.