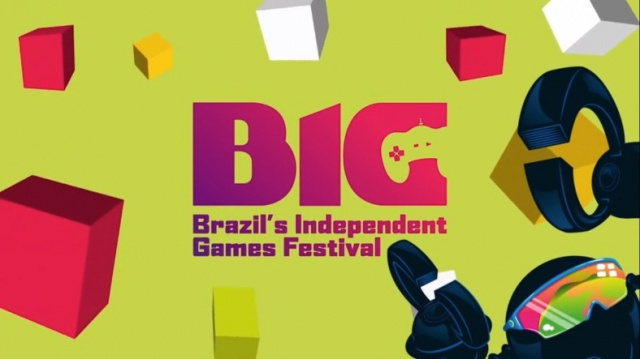 We reported a bit about the BIG festival last month, and now the festival is making news again. For those of you who aren't in the know, the Big Festival (BIG=Brazil Independent Games) is the largest independent games event in Latin America, held from June 26 to June 30 in Sao Paulo, Brazil. Last year's festival drew in over 20,000 visitors, and 3,500 of them participating in keynotes, plus more than 1,600 guests attending business meetings. In short, it's a busy festival.

Being all about indie games, this partnership with the popular service Humble Bundle makes a lot of sense. Announced today, the partnership with Humble Bundle will recognize up-and-coming talent in Latin America, and will called the Humble BIG New Talent Award, which has been added to the BIG Festival awards line-up this year, complete with a $15,000 prize attached to it.

Latin American studios who submitted their projects to the BIG Festival Awards are now automatically eligible for the Humble BIG New Talent Award as long as they agree to participate and submit a new game proposal that runs on the Windows platform. These competitors will be assessed by the jury to determine if they are creative, unique, or experimental enough to be released as a Humble Original distributed worldwide through Humble Bundle. Additionally, a $15,000 USD prize will be granted to the winner of the award as the accomplish milestones through the development of their game with $7,000 of the prize made available immediately to help relieve the cost of creating their new title.


The finalists will be revealed a few days before BIG Festival kicks off and the winner will be announced on June 28, during the awards ceremony at BIG Festival in Sao Paulo, Brazil.