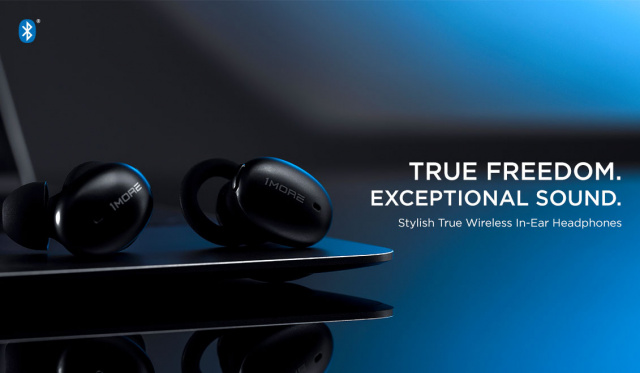 We've been pretty impressed with 1More here at DLH.net. For an upstart company going up against giants like Turtlebeach, Bose and Sennheiser, they have smashed onto the scene with some great gaming and straight audio headsets. We've reviewed their Spearhead VRX gaming headphones, their Spearhead VR headphones, and their outstanding Triple Driver Over Ear Heaphones, all of which are in continuous use around the office. In short, we're big fans of their products. 

Now, 1More is taking a crack at the wireless market, with these True Wireless In-Ear Buds. Using a titanium composite driver, ENC microphone technology, two Bluetooth pairing modes, and a portable charging case, these lightweight buds use a 7mm driver, a high stability MEMS microphone and handle both music and calls via bluetooth to get the "true wireless" moniker. 


Check out our reviews of their other headsets at the links above, and you can read more about their true wireless buds here.