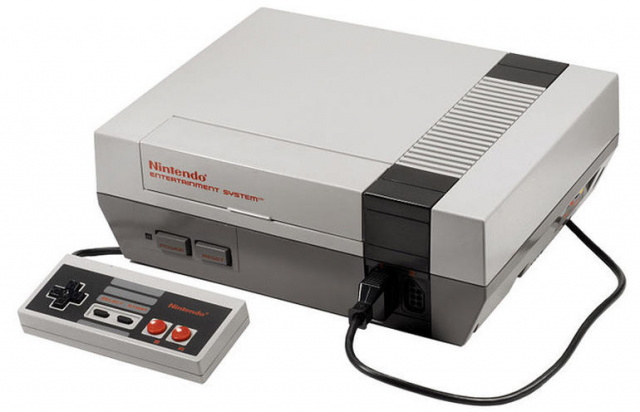 We were just talking about the Retron and SNES Classic, now the NES Classic Edition is headed our way for another go-around in June.
Much like the SNES classic edition, this thing sold out almost immediately, but Nintendo is cranking out some extra stock, expecting both versions to be available throughout the year. According to the big-wigs at Nintendo, they sold over 5 million units of the SNES Classic, which would definitely explain the lack of availability a lot of potential buyers were experiencing.

Like the SNES classic, you can't plug and play games; instead, the consoles come with pre-loaded titles, which is both a blessing and a curse; on one hand, you don't have to hunt down obscure and expensive games, on the other, what you get is what you get. 


FOREVER.

Check out the games below, see if you think it's worth the dough, the NES Classic Edition retails for $79.99. 
Balloon Fight
Bubble Bobble
Castlevania
Castlevania II: Simon's Quest
Donkey Kong
Donkey Kong Jr.
Double Dragon II: The Revenge
Dr. Mario
Excitebike
Final Fantasy
Galaga
Ghosts'N Goblins
Gradius
Ice Climber
Kid Icarus
Kirby's Adventure
Mario Bros.
Mega Man 2
Metroid
Ninja Gaiden
Pac-Man
Punch-Out!! Featuring Mr. Dream
StarTropics
Super C
Super Mario Bros.
Super Mario Bros. 2
Super Mario Bros. 3
Tecmo Bowl
The Legend of Zelda
Zelda II: The Adventure of Link