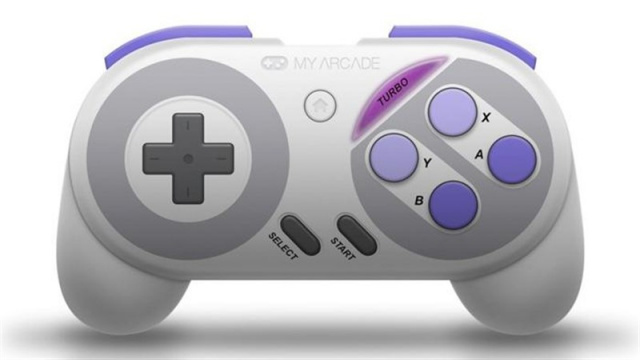 Retro accessory manufacturer My Arcade has released a wireless Super Gamepad for the SNES classic. You get alllllll that wireless functionality and convenience, plus Turbo capabilities and even a "Home" button to jump to the game launch menu without dealing with the arduous task of getting up and hitting reset on the console. Think of the hassle averted, the bother dodged, the sheer amount of time you will save! It's like someone giving you your life back.

It's exactly like that.

That's not all! This bad-mama jamma is also compatible with the NES Classic Edition and classic Virtual Console titles on the Wii & Wii U (for supported games, of course).

Crystal Dugan, My Arcade's marketing manager had this to say:


"The Super Gamepad is the best of both worlds - it features the nostalgic look and feel of the classic controller retro fans love while also updating it for the modern world with wireless functionality and improved ergonomics. We've even added an intuitive Turbo feature that is easy to program during play, and a convenient Home button feature that allows you to switch games and access the main menu directly from your controller.  Now you can enjoy the games you loved without the wires."

Classic Crystal, am I right?

Get your wireless control on amazon here, or get it straight from the belly of the beast at My Arcade's page, here.