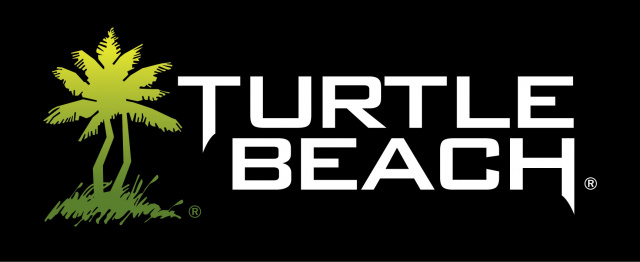 Following the success of the Company's Stealth 500X and Elite 800X gaming headsets, Turtle Beach Corporation has announced that its third 100% fully wireless Xbox One headset, the EAR FORCE Stealth 420X is available for pre-order today over at www.turtlebeach.com or at any retailer that sells gaming gear and pre-order the Stealth 420X right now to ensure you get it when it becomes available July 18, 2015. The price is set at $179.95 MSRP.
 
Juergen Stark, CEO, Turtle Beach Corporation:
 

"When you look beyond the high-quality and immersive sound you get from our headsets, Turtle Beach is the clear market share leader in gaming headsets because we continue to offer a broad range of products that cater to gamers' varied desires and budgets. This is part of our DNA, and why we've now put together another great feature set for the Stealth 420X as our third 100% fully wireless Xbox One gaming headset. Like its predecessors, the Stealth 420X will feature our renowned audio and mic quality in a comfortable headset designed to give gamers the most immersive and enjoyable gaming experience."

 
The EAR FORCE Stealth 420X is an officially licensed gaming headset for Xbox One, and comes loaded with a suite of must-have features Xbox One gamers are sure to enjoy, including:
100% Fully Wireless - No wires anywhere. Experience crystal clear game and chat audio using the latest, intelligent channel-hopping technology for interference-free wireless gaming.
Simple Setup - One simple-to-set-up USB connection to the Xbox One and all your wireless gaming dreams come true.
STOP SHOUTING! - Mic Monitoring lets players hear their own voice in the headset to avoid shouting.
Game & Chat Volume Control - Independent controls for game and chat audio lets players tune the mix to their preference.
Mic Check - A high-sensitivity, adjustable boom mic picks-up voice audio loud and clear. Remove the mic to enjoy mobile/tablet gaming, as well as listening to music and watching movies.
15 Hour Rechargeable Battery - A built-in rechargeable battery delivers up to 15 hours of wireless gaming.
Updated Headset Design - An updated over-ear headset design with supple, perforated synthetic leather-wrapped ear-cups provides superior comfort and improved bass response.
Audio Presets & Voice Prompts - Four Turtle Beach audio presets and audible voice prompts from the headset tell gamers what setting they've selected.
More information on the Stealth 420X can be found on the official product page. Additionally, for the latest information on Turtle Beach gaming headsets and accessories, visit www.turtlebeach.com, and be sure to follow Turtle Beach on Facebook, Twitter, and Instagram.