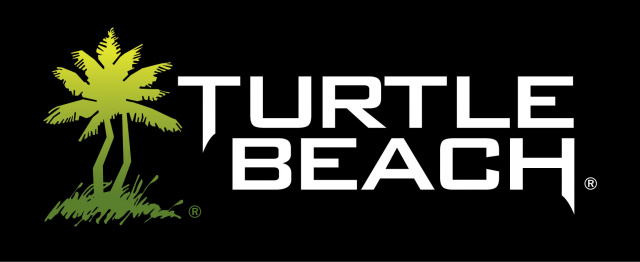 Turtle Beach has announced that a selection of new headsets for the latest gaming systems will be showcased at this year's E3 in Los Angeles at Booth #1347 in the South Hall of the L.A. Convention Center from June 16-18.

True to form, Turtle Beach's new lineup includes a variety of high-quality headsets that are said to deliver the most immersive and competitive gaming experience, with a range of features and prices catering to gamers' range of desires and budgets. E3 attendees will be among the first to check out the:
EAR FORCE Stealth 420X - the Company's third officially licensed 100% fully wireless gaming headset designed for Xbox One, the EAR FORCE PX24 multiplatform gaming headset that comes with Turtle Beach's innovative
EAR FORCE SuperAmp battery powered in-line amplifier, and the
EAR FORCE Stealth 450 wireless PC gaming headset with premium features like Superhuman Hearing™ and DTS Headphone:X 7.1 Surround Sound. The Company's E3 lineup also includes new additions to its entry level
EAR FORCE Recon series gaming headsets, each featuring a new lightweight and comfortable design and convenient in-line controls.
 
Additionally, Turtle Beach will be holding select demonstrations of its groundbreaking hearing healthcare device – HyperSound Clear, which uses a patented directional audio technology to deliver rich, 3D sound to the targeted listener to improve sound clarity and speech intelligibility for individuals with hearing loss.
 
Juergen Stark, CEO, Turtle Beach:
 

"2015 continues our trajectory of leadership in gaming headsets. Late last year we pioneered the category for fully wireless Xbox One gaming headsets with the launch of the Stealth 500X, which continues to be one of this year's best-sellers. We've now followed that up with our most pre-ordered wireless headset - the Elite 800X, and again with today's announcement of the Stealth 420X as our third fully wireless Xbox One headset with a suite of high-quality features for under $200."

"We're also unveiling eight new high-quality gaming headsets with innovative features like the PX24's SuperAmp that delivers powerful sound from any connected device and adds features like surround sound and our amazing Superhuman Hearing capability. And I can't wait for people to experience HyperSound Clear , which we believe will change the way people with hearing loss and their family and friends enjoy the latest home entertainment when it launches later this year. Whether you have or know somebody with hearing loss or simply love to see the latest groundbreaking technology, there's nothing else like it available and you have to hear it to believe it."

 
 
Show attendees who stop by Turtle Beach Corporation's E3 booth will be able to get a first look at a whole range of quality gaming headsets in addition to the ones listed above.

For more information on the latest Turtle Beach gaming headsets and accessories, visit www.turtlebeach.com and be sure to follow Turtle Beach on Facebook, Twitter and Instagram. For more information on HyperSound, please visit www.hypersoundhearing.com.