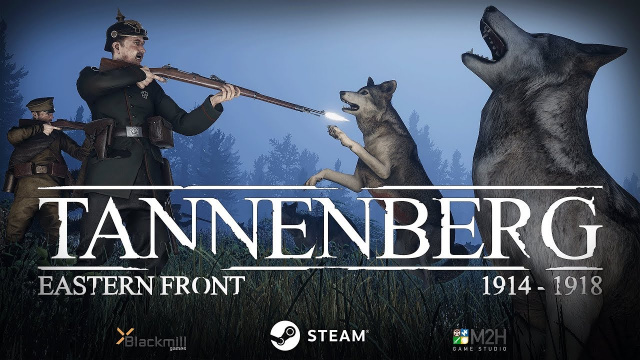 Fight wolves in Tannenberg historical Event!
A special historical event for WW1 shooter Tannenberg sees wolf packs join the fray!
When packs of hungry wolves invade your battlefield, how do you react? That's the question Tannenberg's limited time Wolf Truce event poses to players. Inspired by historical reports, the event will run from today until December 3rd. Players will need to be prepared for hungry wolves invading their battles and throwing things into disarray. When the pack attacks, will you try to call a truce, or revel in the chaos?
 
Since last time the wolf spawning behavior has been improved and the wolves handle players at different heights better. It's also been made extra clear when the truce is going to start, which will make it more clear for players when they can earn special in-game medals by beating the wolves without breaking the truce... quite the challenge!


Wolves may appear in any standard battle in the Maneuver game mode. The event is based on reports from Russian history books and period newspapers describing ceasefires to deal with wolves on the Eastern Front during WW1.