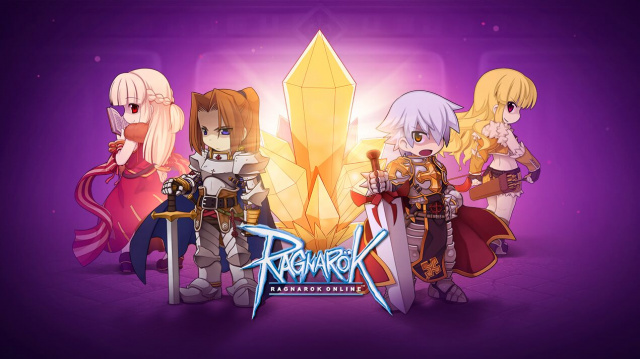 Are you ready? Guild Wars and a new class are already here!
Ragnarok Revo-Classic Online will be upgraded with the most awaited update ever. Massive PvP content for guilds — Wars of Emperium — and a new class Super Novice will be added on the 27 of November.
The Wars of Emperium (WoE, Guild Wars) is a crucial and long-awaited update for Ragnarok Online. What do we know about this famous MMORPG PvP activity?
Up to 2500 players on one battleground without lags because of minimal technical requirements

Over 30 professions allow for interesting and unusual battle strategies

Well-balanced game mechanics

Crafting is economically justified and preparation for war is of the utmost importance

German & Scandinavian myths are the foundation of the story of Ragnarok's Guild Wars

WoE in Europe will start on 27 of November 20:00-22:00 CET

 

Wars of Emperium (WoE) are weekly battles for castles between guilds. Conquered castles allow guilds to get access to special dungeons and treasure chests, that gave to castle owners huge economic privileges.

Unlike PvP Arenas, Guild Wars are focused on teamplay, so it's really important for guilds to be fully prepared for coordinated Action.

In the course of voting players have chosen the time of WoE. It will take place every Wednesday, 20:00-22:00 CET and every Sunday, 18:00-20:00 CET.

A Super Novice is a special kind of class which exploits nearly every first class skill from more than 30 professions. Among other class features:
They wear highly effective armor and shields which reduce elemental attacks.

Their HP and SP are very low, just like a regular Novice.

Have their own unique Equipment.

For more information see our Facebook page or Forum.

Join the game right now and be ready for the huge update!

Ragnarok Online

Legendary Korean MMORPG released by Gravity in 2002 and published in many countries all over the world. The game universe is based on the manhwa Ragnarok by Lee Myung-jin. The Revo-Classic version strikes the right balance between the classic and Renewal mechanics. Old-school players remember RO, first of all, for its large-scale PvP events, non-linear character development, and unique graphics that combines 2D and 3D Elements.