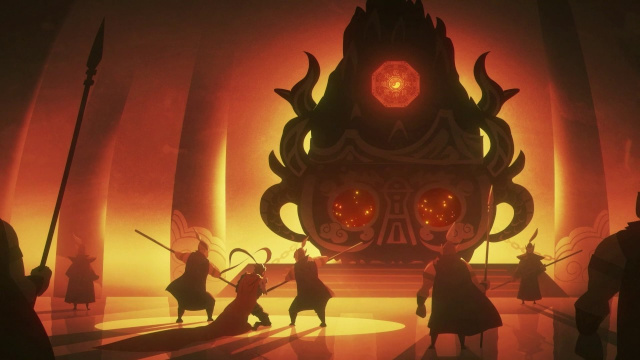 Monkey King: Hero is Back out now on PC and PlayStation 4
Challenge the Gods: Monkey King DLC Uproar in Heaven is out now
Play through the dramatic opening events of MONKEY KING: HERO IS BACK for yourself as Sun Wukong and the Eastern Gods wage a ferocious battle in the heavens in cinematic action game form!
Kung-Fu. Adventure. Chinese mythology. A boy named Liuer. A Monkey King. A 500-year old Chinese tale. All combined in a fun, frantic, funny action-adventure set in a bright, detailed and adorable fantasy world. Explore Monkey King's hidden powers, engaging sense of humour, battling animal-like creatures and other-wordly bosses, all taken from the Chinese box office mega hit of the same name. Play out new never-before-seen side stories in this, the latest adaptation of the Journey to the West.
Combination of comical oriental ction and adventure

Simple controls and maneuverability

Unique and quirky weaponary

Easy - going pace

Family friendly difficulty levels

Learn special abilities and extraordinary moves

Fascinating blend of Chinese Mythology and Eastern Art

Never before seen episodes and hightlights from the movie
Get the DLC
PSN EU: http://n.thq.com/K79T30pV9nH
PSN US: http://n.thq.com/N6YV30pV9nP
This content takes place 500 years prior to the events of the main game before the Great Sage's powers had been sealed as he faces the gods all by himself to protect his freedom and dignity in a series of fights filled with flashy action, and exciting choreography ripped straight out of a kung fu film!
Stay tuned! The last additional story, "Mind Palace", will be available as DLC soon!