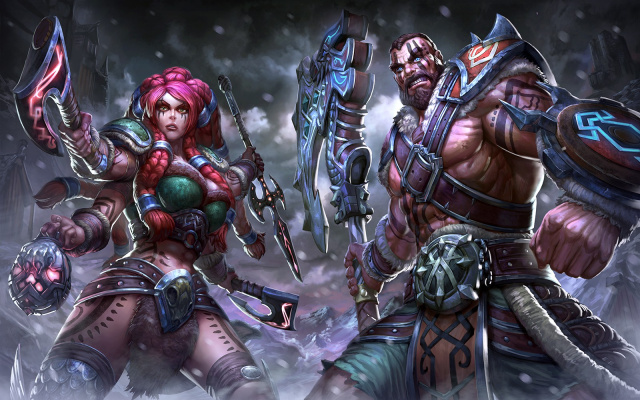 From Hi-Rez Studios:
In honour of the upcoming SMITE Masters tournament at Dreamhack Summer 2016 in Jönköping, Sweden, Hi-Rez Studios will today begin the Viking Invasion for SMITE on PC. Running until June 5th, players will be able to buy the Viking Invasion pass giving them access to limited items and special quests, as well as exclusive skins of Chaac and Kali reimagined as Norse gods.

Full information on the event can be found on the special mini-website here. A new trailer and cards for the Viking Invasion can be viewed below.


The SMITE Masters tournament, and the Paladins Founder's Tournament will be held on 18-21 June at Dreamhack Summer 2016, with a total prize pool of $550,000 up for grabs. This will be the first-ever LAN tournament at a professional level for Paladins, Hi-Rez's team-based shooter that's currently in Closed Beta.

Additionally, SMITE will be going into Closed Beta for Mac (via Steam), with the official launch coming soon. Assets for the event can be found in our press room. If you have any more questions, don't hesitate to come back to us.