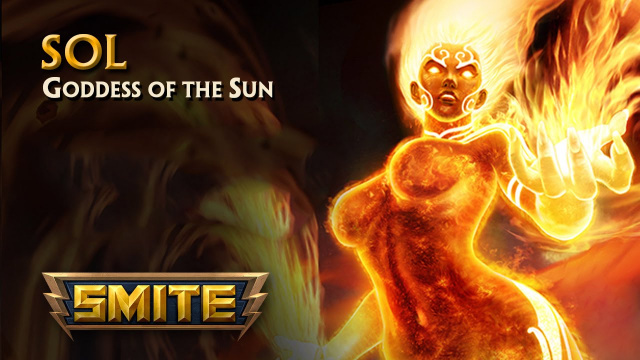 From Hi-Rez Studios:
Sol, Goddess of the Sun is here to light up SMITE, the Battlefield of the Gods. Spirited, passionate and driven by an age-old grudge, Sol will quickly torch those who are caught off guard by her impressive abilities.
 
Sol's passive is called Unstable Manifestation. For every basic attack she will gain Heat, which provides a boost in attack speed and magical power. At 100% Heat Sol will gain a +35% damage boost to her basic attacks. All that built up rage is dispensed when Sol unleashes her Ultimate, Supernova. Unleashing flame and fury from the sky, enemies are struck up to 8 times along a moveable ground target location.

 
For details of everything in this patch, check out the patch notes.