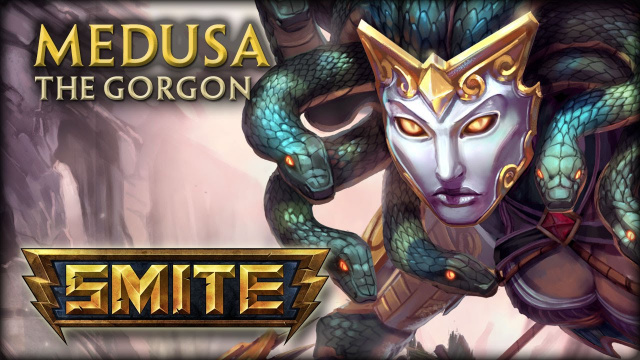 The latest patch for SMITE on PC has seen the release of a terrifying new god Medusa, the Gorgon. Striking fear into any opponent with a gaze that can turn enemies into stone, Medusa's venomous arsenal is focused on an aggressive playstyle and high burst damage.
 
More on Medusa the Gorgon can be seen in the latest God Reveal trailer released today. A special mini site dedicated to the latest god and includes developer and art team insights.  
 
Medusa's passive Sidewinder allows her to suffer no movement penalties when side strafing and only half when moving backward. Her Ultimate is Petrify, where Medusa takes off her mask revealing her true face and delivering a powerful blast from her horrifying Gorgon gaze. Opponents looking at Medusa will be stunned for a short time while also taking a large amount of damage. Enemies killed will turn into a stone statue and remain behind as a reminder of Medusa's power.
 
Apart from additional God skins, the patch also introduces an overhaul of the Clan system with the roll-out of a new Honor mechanic. Clans gain levels by earning Honor, increasing the number of members that can join and unlocking special rewards and achievements in later patches.


Check out more details on the patch notes here.