EA Sports was in the golf game for decades before they departed the genre in 2015. And when it was announced they would be returning for a spring 2022 relaunch, it was met with great anticipation from those who had been fans for so many years.
As all gamers are well aware, the esports market is booming and EA Sports is one of the pioneers in traditional sports video games. But the multi-player online battle arena (MOBA) games have also elbowed their way into the market with titles like League of Legends, Fortnite, Dota 2, and PUGB: Battlegrounds, to name but a few wildly popular titles.
All of which are under the umbrella of esports which are played on a professional level with enormous prize money. Dota 2's The International (TI10) recently concluded with over $40 million in prize money. In fact, the esports market has blown up to such an extent that many of the best online sportsbooks have sports betting odds on all of the major esports tournaments.
In March of this year, EA Sports announced that their most recent iteration of the franchise, Rory McIlroy PGA Tour in 2015, would not be their last. Cam Weber, Executive Vice President & General Manager of EA Sports, stated in a press release, "EA Sports and the PGA Tour have created some of the most memorable golf video game experiences together, and we couldn't be more excited to expand our sports portfolio with a new golf title on next-gen hardware. Our team of passionate golf fans is meticulously recreating the world's top courses such as Pebble Beach, and we can't wait to give fans the opportunity to compete on some of the most iconic PGA Tour courses and win the FedExCup."
The release coincided with EA Sports announcing they would also be getting back into the college football video game genre as well. And it is, therefore, not completely surprising, that after it was announced the college football launch would be delayed, so too would their PGA Golf redux.
On November 3rd, we saw the following from EA Sports PGA Tour Twitter account: "Hey golf fans, we wanted to let you know that we are shifting the launch date of EA Sports PGA Tour," the Tweet reads. "We're excited to bring championship golf to you and will be providing more information on our launch plans in the coming months."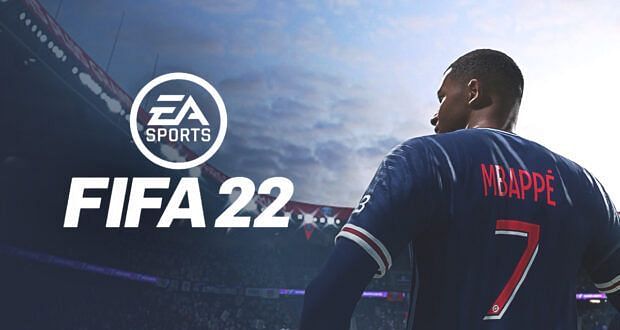 EA Sports May Bid Farewell to FIFA
As long as we are on the topic of EA Sports and the anticipated relaunch of their retooled old-school favorites, we should also discuss what appears to be the curtain call on another legacy title. According to reports, EA Sports and Fédération Internationale de Football Association, commonly referred to as FIFA, are having unsuccessful negotiations regarding the licensing fee for international soccer's governing body.
Electronic Arts has approximately 13 months left on its latest licensing deal with FIFA but the organization is seeking substantially more money on this new agreement. The New York Times is reporting that FIFA is angling for $250 million per year over a four-year period which is more than double what it is receiving under the current pact. FIFA also wants the liberty to pursue partnerships with other companies which would reap even more licensing fees for the global soccer entity.
Once again, EA Sports trotted out their mouthpiece, Cam Weber, to deliver the following message following the launch of FIFA 22, "As we look ahead, we're also exploring the idea of renaming our global EA Sports football games. This means we're reviewing our naming rights agreement with FIFA, which is separate from all our official partnerships and licenses across the football world."
Essentially, EA Sports has hundreds of licensing agreements to use team names, logos, players' names, images, and likeness to name but a few, while the only thing they get from FIFA is the name they use to title the game.
Peter Moore, former COO of EA Sports and current Liverpool CEO, as well as being the one who negotiated previous deals with FIFA was asked about the ongoing negotiations and the subsequent turmoil, "The fear we always had was how much money we were paying FIFA for what you get."
Losing exclusivity of the FIFA partnership is also a very big bone of contention. Epic Games, developer of Fortnite, is also in discussions with FIFA and Moore was unequivocal in his stance regarding the topic, "I'm going to say, 'Wait a second. We have literally spent hundreds of millions of dollars building this and you're telling me that Epic Games can come in and get a license to the name that we have built and that we have put front and center and that has become synonymous with games? Then yeah, I'm negotiating and I'm fighting that."