EA Sports made some very good college football and basketball games back in the day but a successful $40 million lawsuit brought by former college and pro hoops player, Ed O'Bannon, put a screeching halt to the franchises. O'Bannon brought a class action suit back in 2009 on behalf of the college athletes for their name, image, and likeness being exploited without compensation. The case was ultimately decided in his favor in August of 2014.
But it wasn't until an episode of LeBron James' "The Shop" that got the NCAA to relent and allow student-athletes to get compensated for the name, image, and likeness (NIL).
O'Bannon gave all the credit to LeBron for getting the NCAA to see the light, "In the years after the trial, it almost felt like we were on a treadmill, kind of running in place, and I just felt like a huge part of the turn was LeBron. Once he voiced his opinion about the lawsuit and the whole situation, it was a turning point.  He didn't have to because he had nothing to do with college, went directly from high school to the NBA. My face was on this issue, but he put a more familiar face and obviously a bigger name to the situation. The fact he lent himself to what we were trying to accomplish was gigantic."
O'Bannon is far removed from the fast-paced world of competitive basketball. At 49, the former ninth overall pick in the 1995 NBA Draft is a juvenile probation officer in Nevada and is stepping away from lawyers and lawsuits when it comes to college athletes getting their just due. And it is not just video games that make money on college athletes but bookmakers too. During the college football season you can see bettors lined up at any sportsbook checking on NCAAF picks.
"I know people are excited for college athletes to be able to use their NILs. I'll keep up, check them out and see what they're doing, but again, my job is done," he said. "I don't want to be a part of it. There's no big celebration planned, any of that stuff. It's their lives, and whether they know what we did prior to them getting their contracts makes no difference to me. I will watch from a distance. I just hope everybody is happy."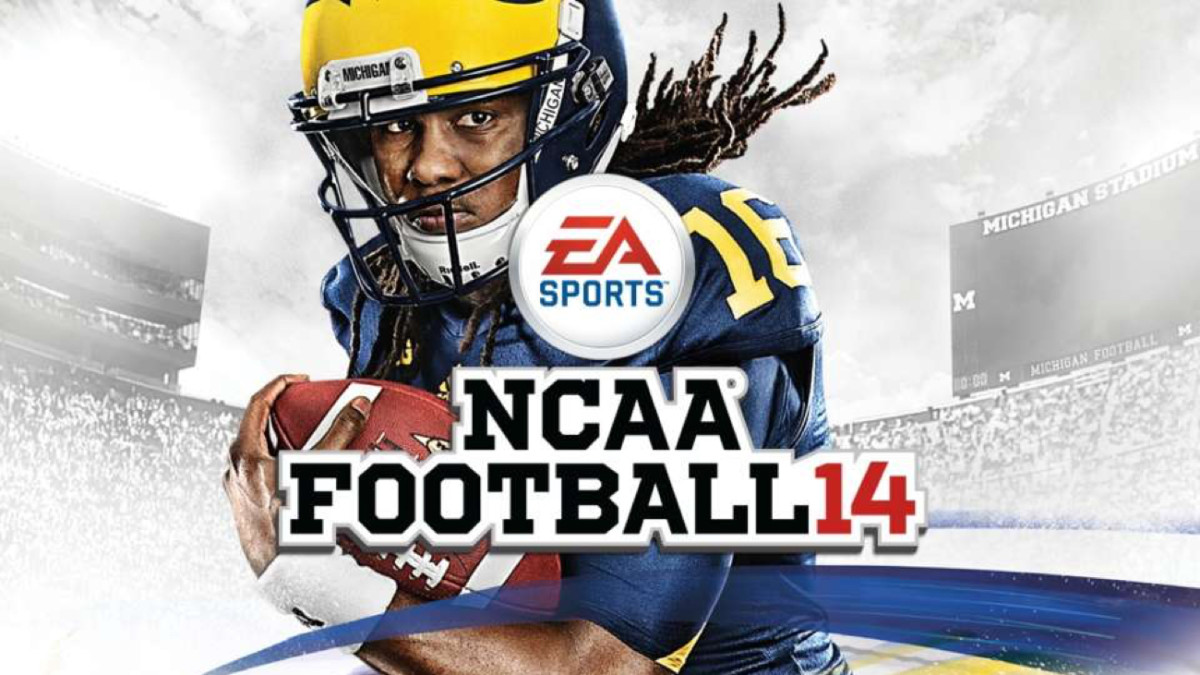 EA Sports Getting Back in the Game
But now the landscape has changed and many of the obstacles once there have now been removed. These changes have given EA Sports the motivation to begin developing a new version of its NCAA Football franchise that was halted in 2013 and will manifest as EA Sports College Football.
The company is working for licensing agreements with over 100 colleges and universities but will not include players' NILs until certain hurdles are cleared. At this point, they will be incorporating mascots, team names, logos, and stadiums as well as school fight songs and traditions.
When it was announced back in February that EA Sports was moving forward with the project, Cam Weber, executive vice president and general manager for American football products at EA Sports, stated, "We've heard from the millions of passionate fans requesting the return of college football video games. We love the energy, tradition, and pageantry of college football and I am beyond thrilled to say we are back in development. We have a lot of really exciting work ahead of us, and a great team that is eager to bring a new game to players in the next couple of years."
But not everyone is convinced that the game will have the same cachet as it once did without the names, images, and likenesses of the stars that make the college football game so great. David Cole, the founder of researcher DFC Intelligence, commented on the prospect of a college football game without using the NILs of the actual players.
"Having the institutions is OK, but really it is about having the actual players, being able to upgrade those players, etc. that gets consumers excited in sports games," Cole stated. "EA's model is to get consumers to upgrade every year for new players. That doesn't work when it is just logos, stadiums, etc."
Whether EA Sports works out the details sooner than later won't make much difference in terms of an early release date. The powers that be are very much aware of the game's legacy and the scrutiny that the new iteration will be under.
Therefore, we don't expect to see their new college football game until at least 2023 or maybe 2024. Those who enjoyed playing it way back when will undoubtedly be champing at the bit to get their hands on the new version with all of today's technological bells and whistles.
EA Sports CEO Andrew Wilson recently stated in a call with investors, "We believe that we can build an extraordinary college football game in the absence of name, image, and likeness in partnership with the schools. We're looking to do that."